EXTRAS...EASTERN CAPE
Bays, Beaches, Hot Springs, Capes, Gorges and breathtaking coastal vistas...there's a loop of gems around the Eastern Cape, yeah!
From the Historic Tauranga Bridge south of Opotiki on the SH2 to the East Cape itself, Cape Runaway to fishing villages, the little white church in the middle of no-where, Waipiro Bay and Captain Cook's Landing Place, yesteryear's Hot Springs resort at Te Puia....it's a heady ~450k's around the Eastern Cape from Opotiki to Gisborne.
Oh...and there's a million bends....most of them sealed!
MAP:
https://goo.gl/ry4VUs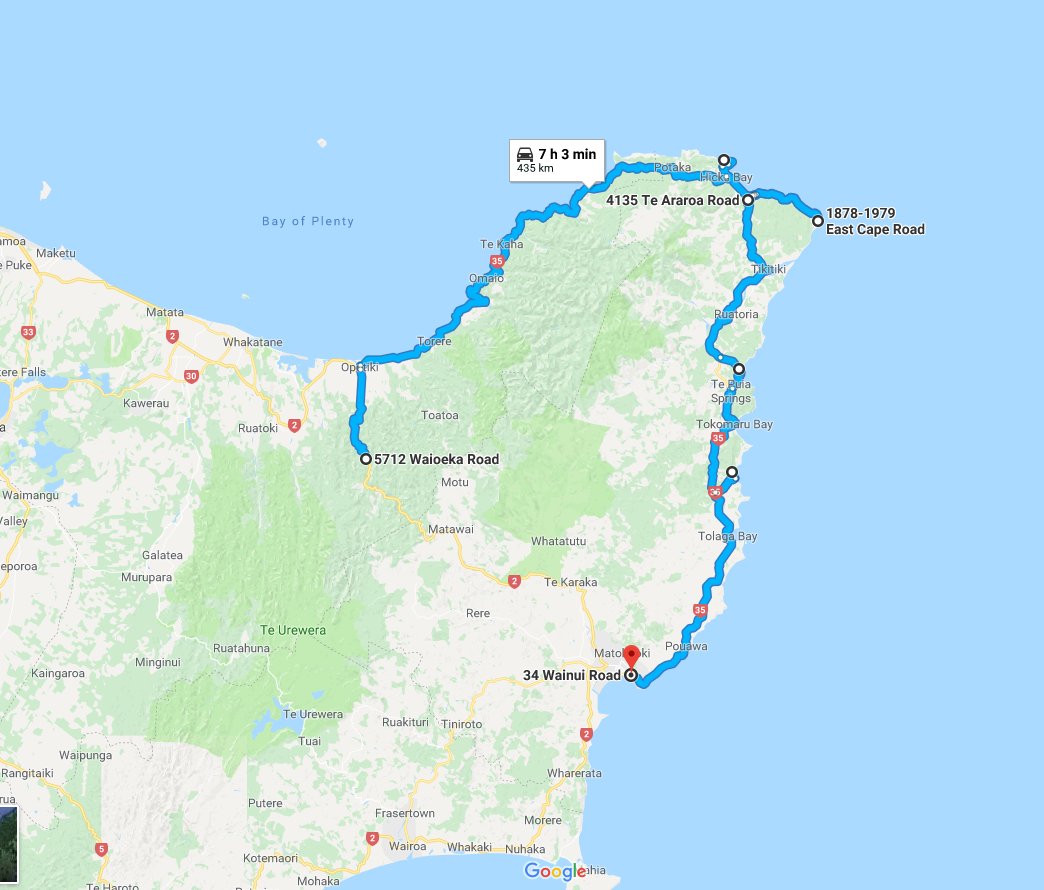 Just past Waioeka Gorge, south of Opotiki
Cruizin the Cape
The "Bath-House" behind the old
Te Puia Springs Hotel
It ain't flash...but it's got The Springs! :-)
"Gizzy"....(Gisborne)