Sept -Oct... autumn in the Northern-Half of the globe and time again for another Euro-bash.
This time for something "More South", diving into the old Iron-Curtain countries of the Balkan, back to the '60s, a side-lane into the former Communist-glory and megalomania, a quick-skim of the "NEW"- Balkans of EU-alignment and dependence, a trip through new economies and new-rule societies built on the old foundations of rot, corruption and decay.
Lump in 6 wide-eyed Aussies with a handful of paper-maps, a lappy and a fleet of hire-BMWs from Bucharest/ Romania and there's no doubt, where that's going to end, aye? :-)
Garnish lavishly with a good dose of Dalmatian Coast, the odd crash, dive and splat... a bag of stunning islands and a few millennia of history, some top-notch Bulgarian coppers, incredible National Parks, panniers lost in the drab plains of northern Bulgaria, fantastic people
everywhere
, twilight-roads that have simply disappeared, potholed National Highways that make your kidneys bleed...and folks, places and landscapes in the burning, sinking sun that'll make you
NEVER, EVER
forget those glorious 3 weeks!!
2018_Balkans Raid
...3 weeks...4500km...8 countries...6 currencies...6 riders.
A bag of laughs...exceptional food, brews and local fire-waters...a few of the Big Classics and a myriad of tiny backroads and single-laners at lofty heights or skimming the Adriatic water-levels 4inches above the lapping waves.

Balkans_2018...You Only Live Once!
The Full Yarn ---->>>>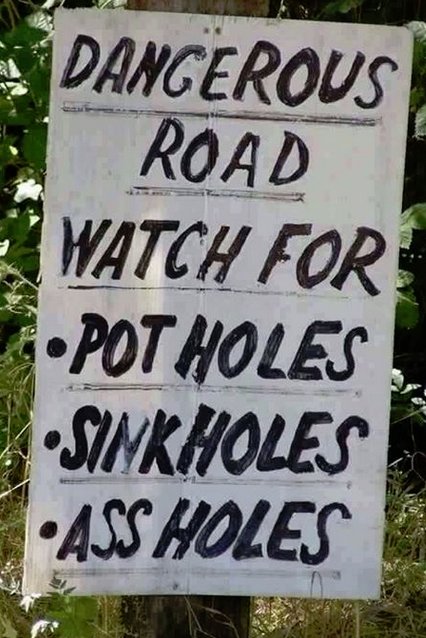 The Glitz of Doha/Qatar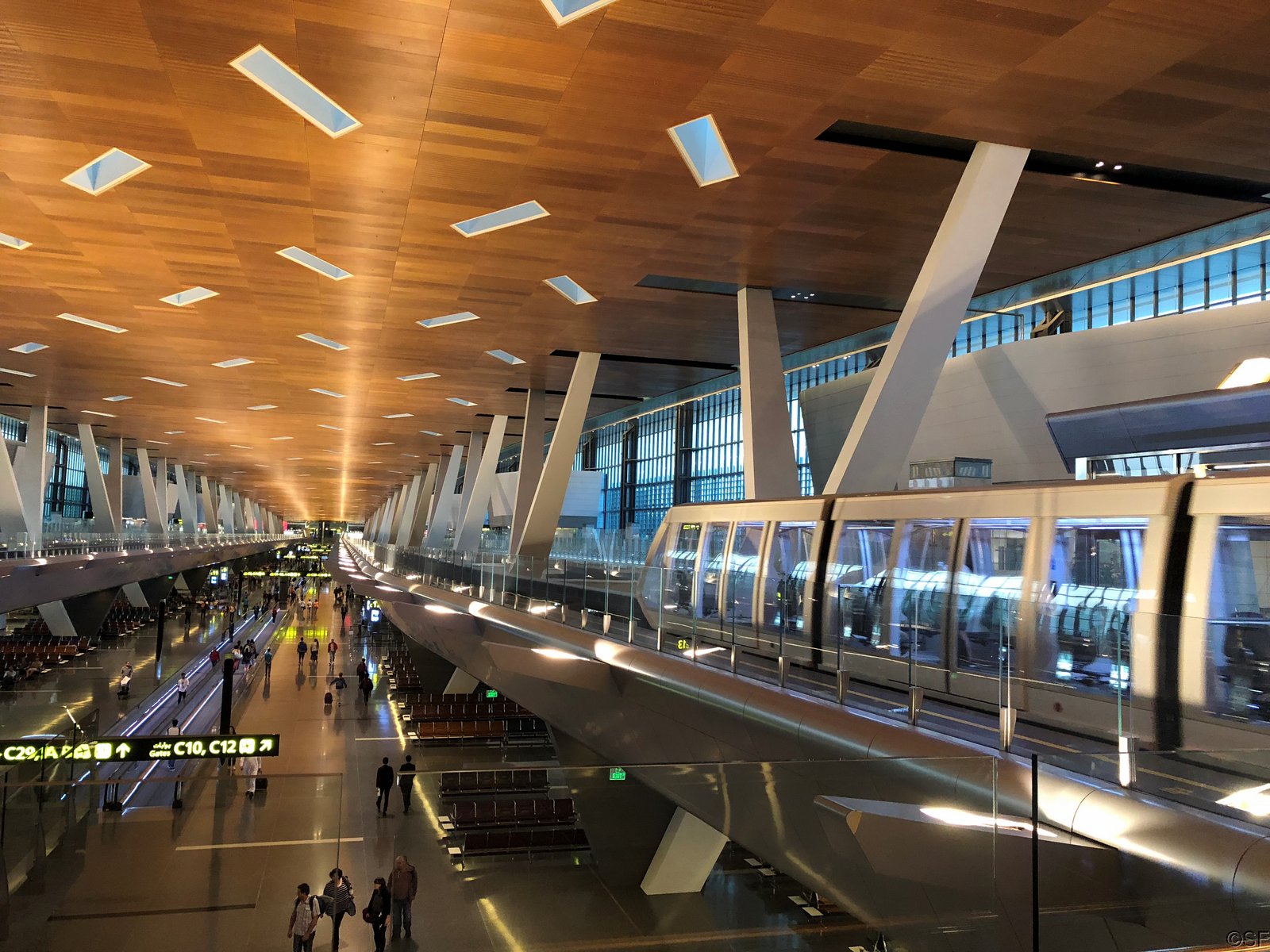 ..and the Department of Justice in Bucharest/ Romania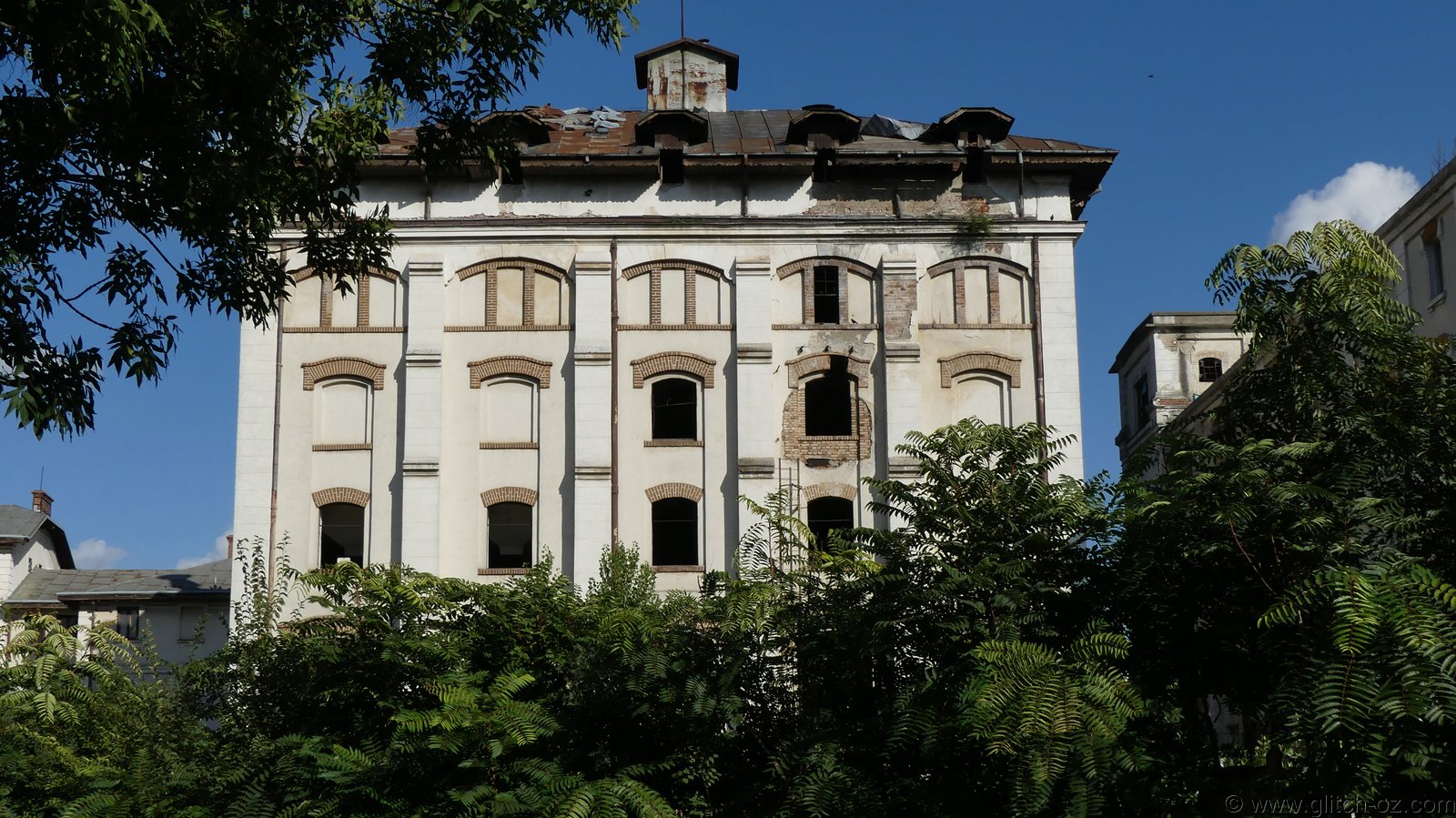 The crumbling decay of the Communist legacy....all 1100+ rooms of "National Parliament", GULP!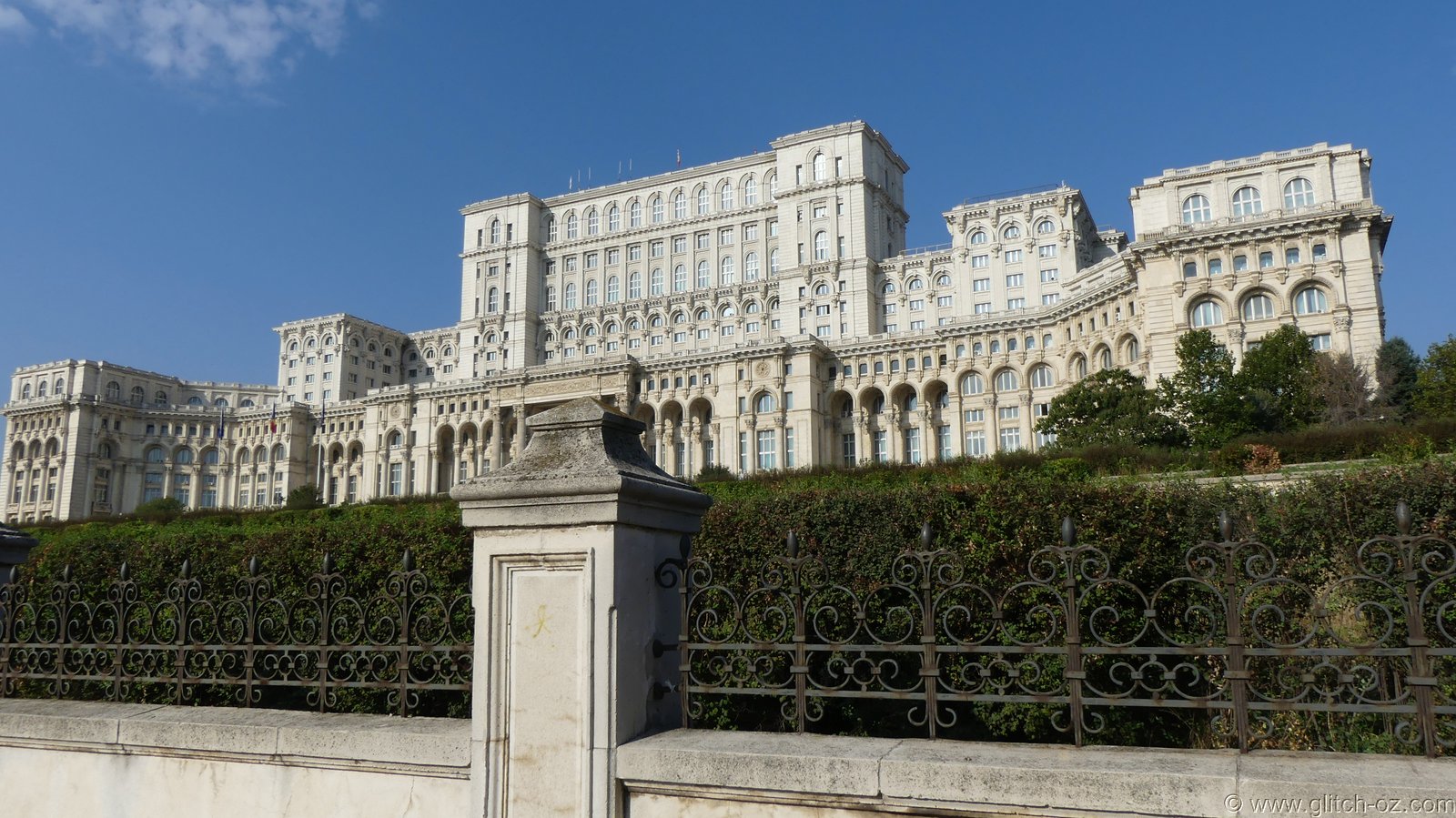 You'll never leave without a hug...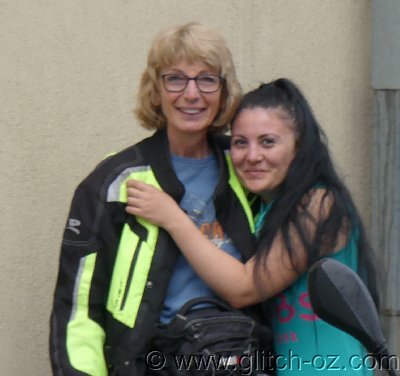 Sunrise over Iskar Lake/ Bulgaria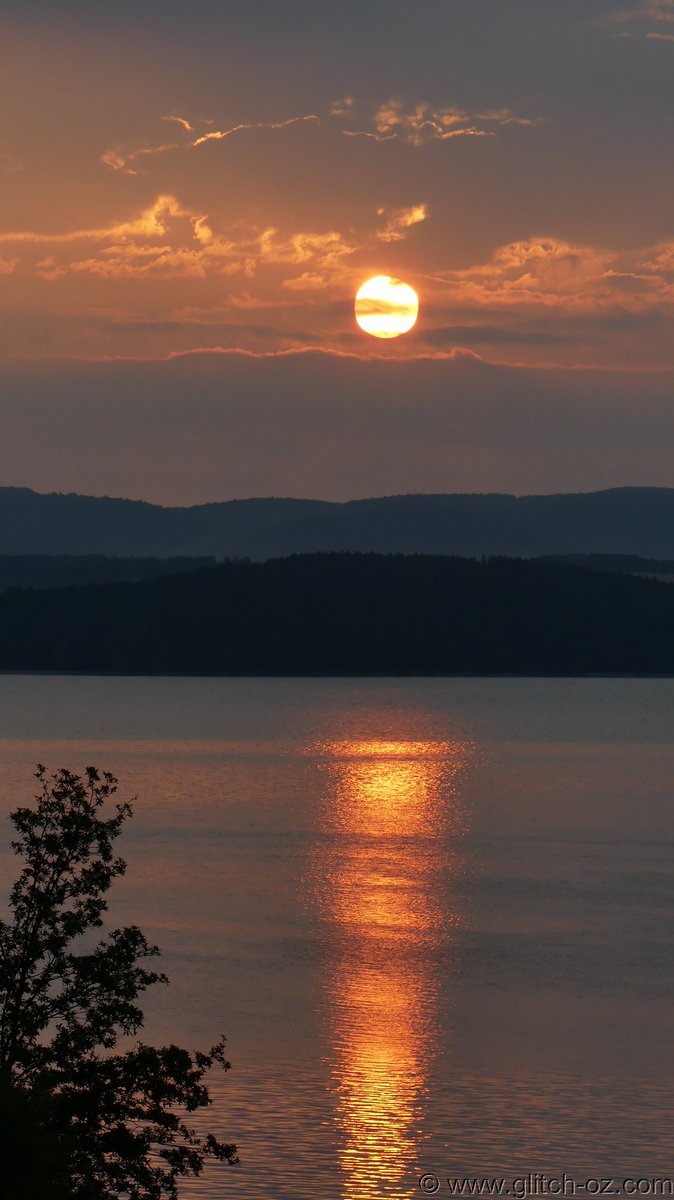 The best cops on the globe... Bulgaria!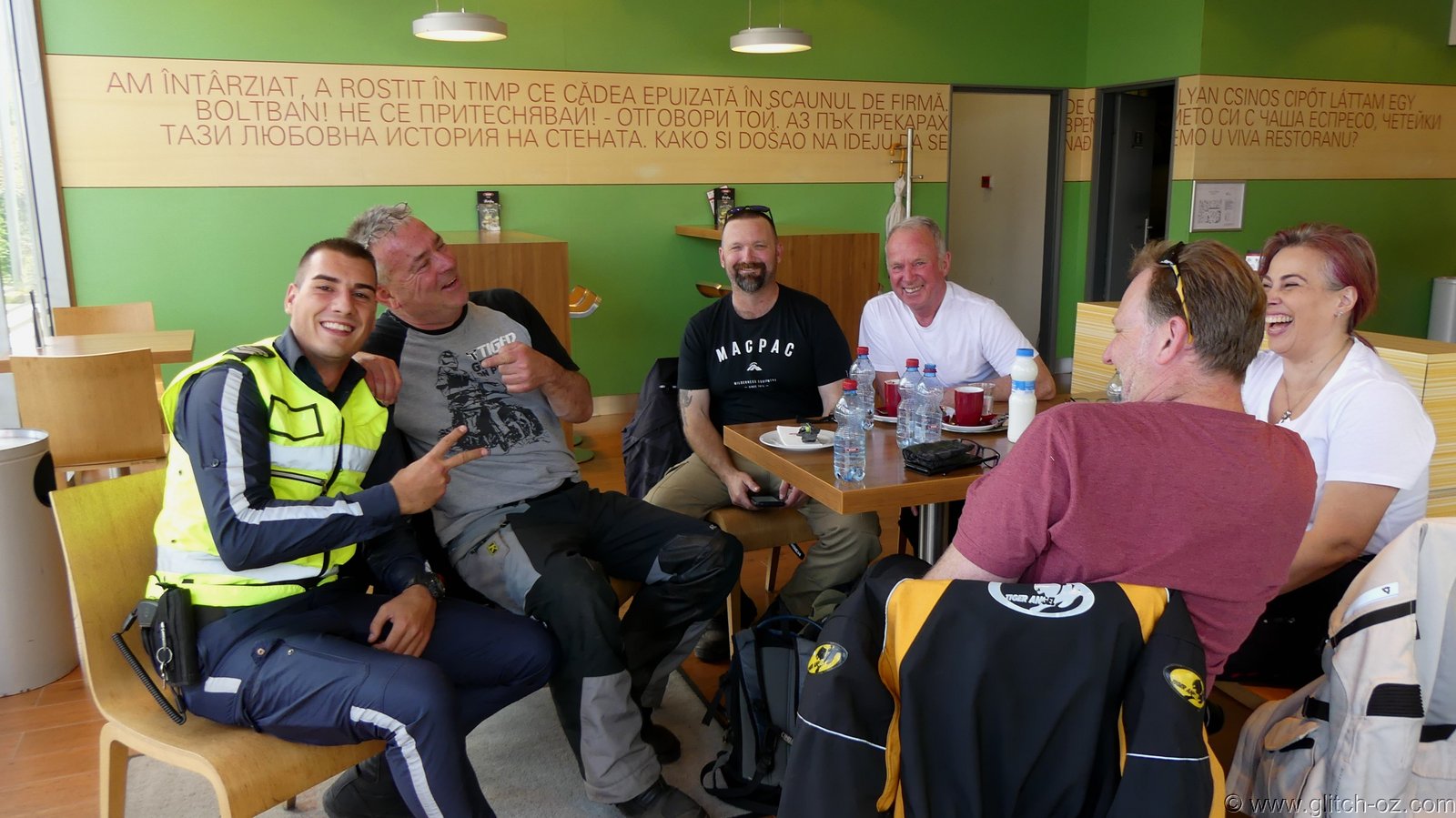 EVERYWHERE!!...packs of stray-dogs ..or cats, pigs. donkeys, chooks, horses, goats...if it's got legs or wings, it'll be ON THE ROAD!

Accommodation got a bit tight sometimes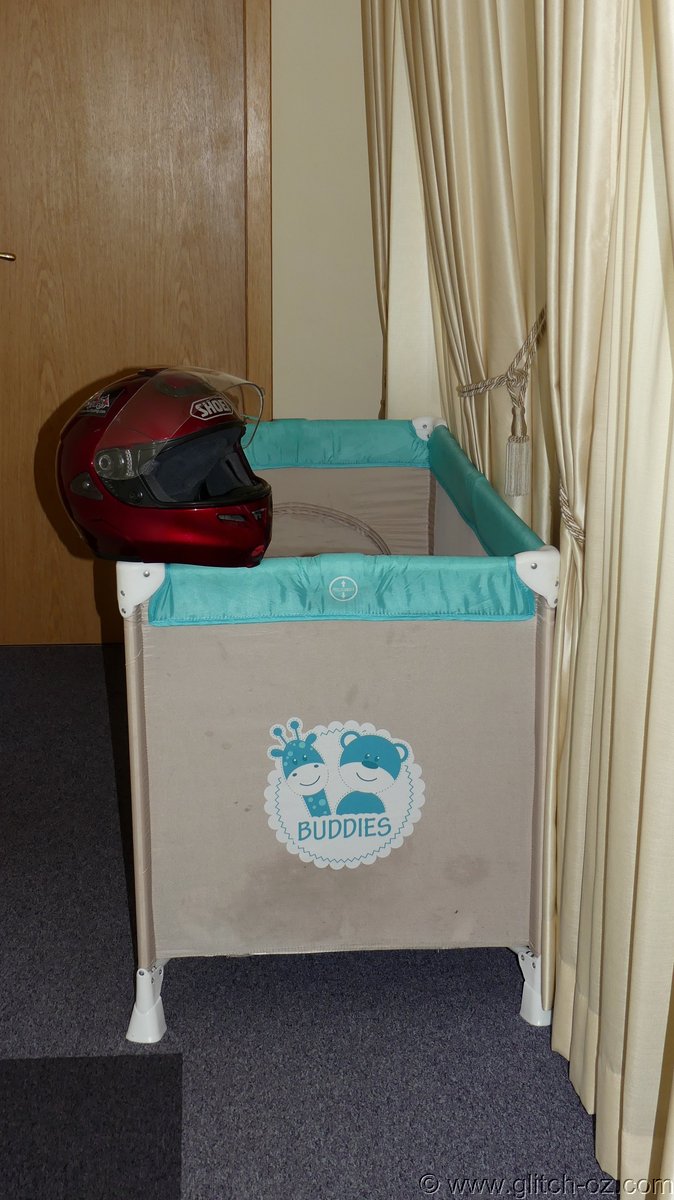 Told ya there's half the road missing at the exit of that lefthander....into the sinking sun! (shriek!!)
And not a single warning anywhere!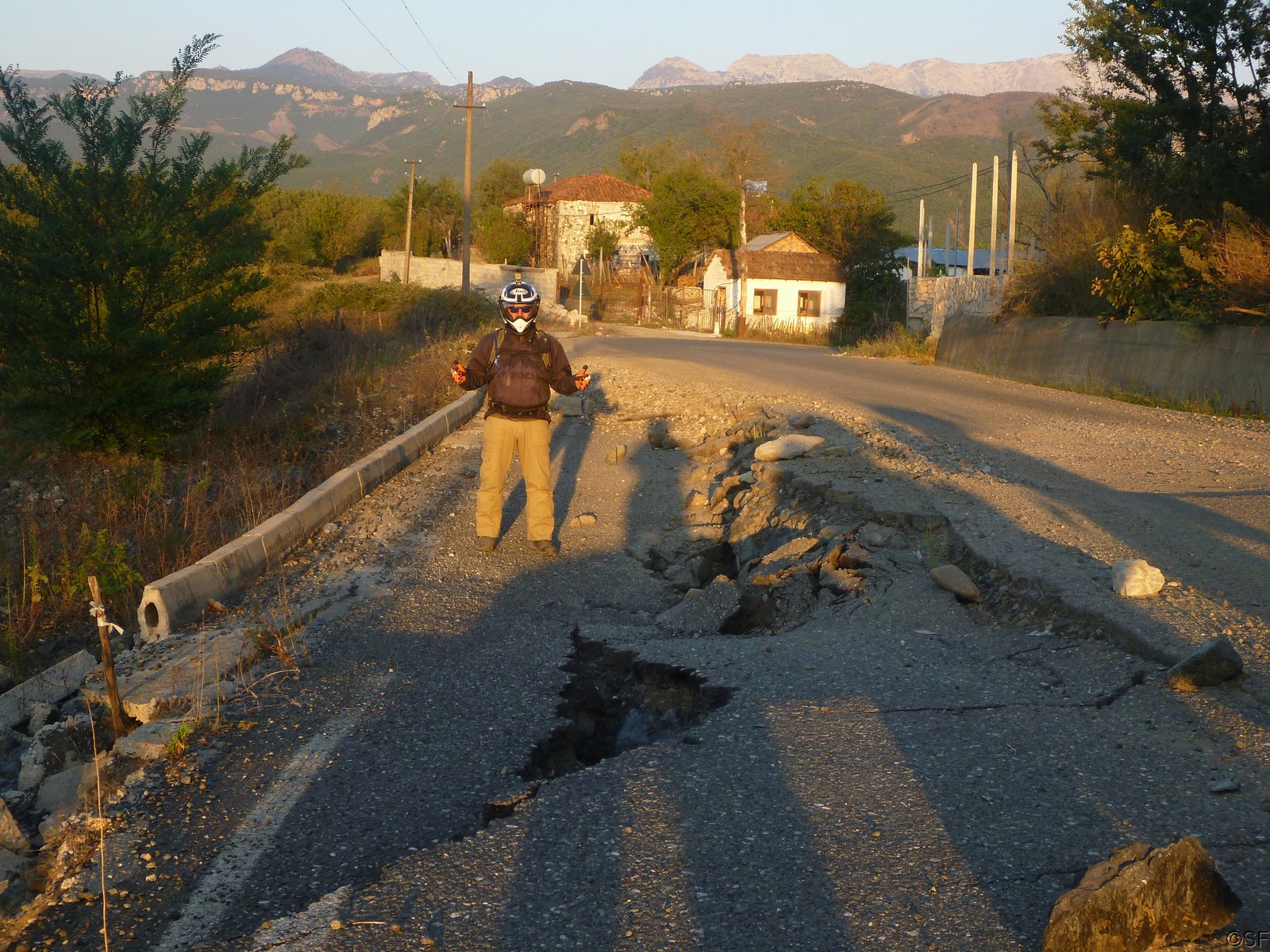 Ancient roads up steep hills...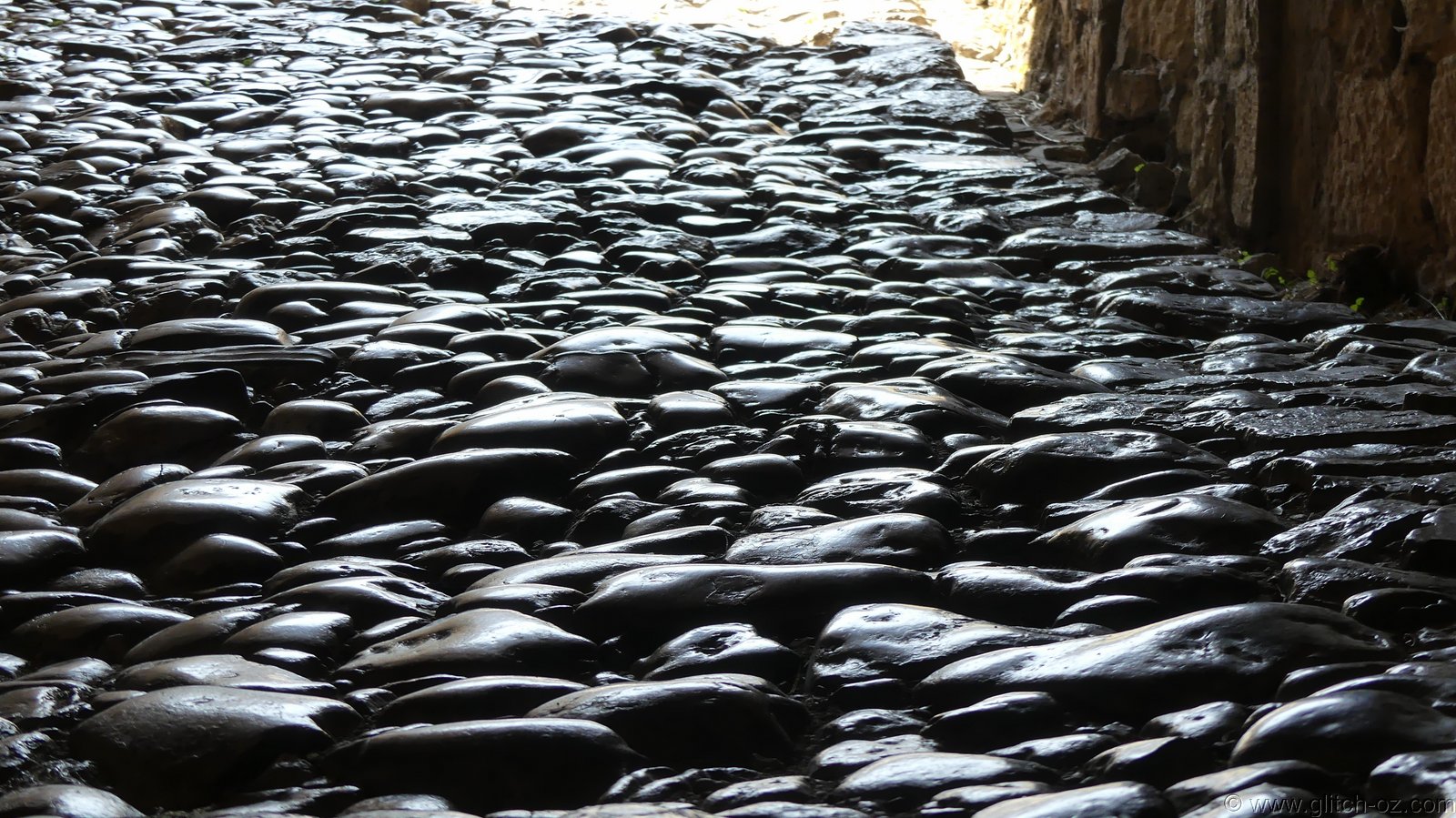 The old Trader's Road in the heart of Shkoder/ Albania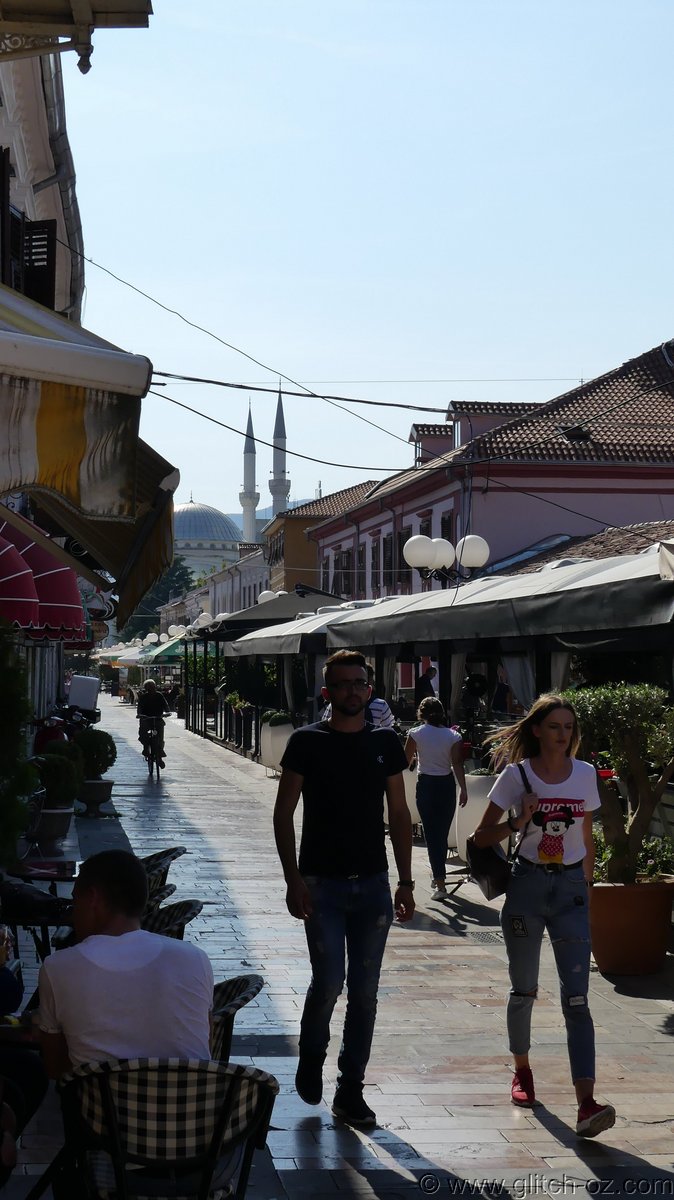 ...and a half-day ferry ride through the gorges of Lake Komani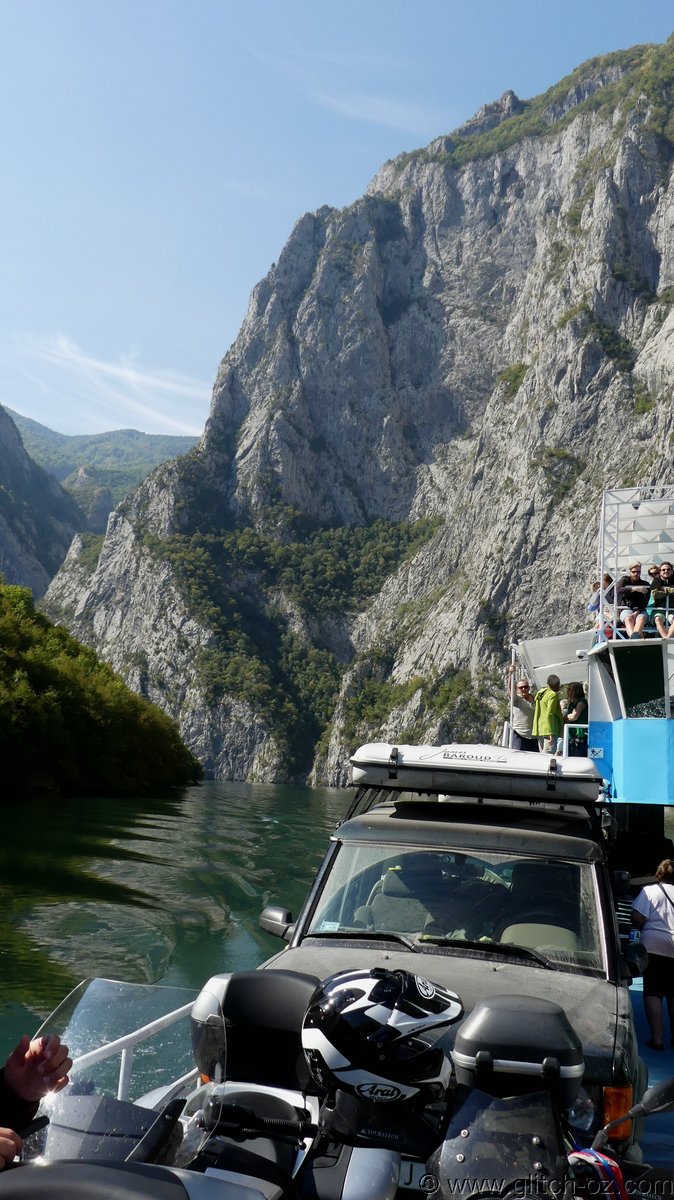 for some 160km of eye-popping bends-carving on single-laners back to Shkoder....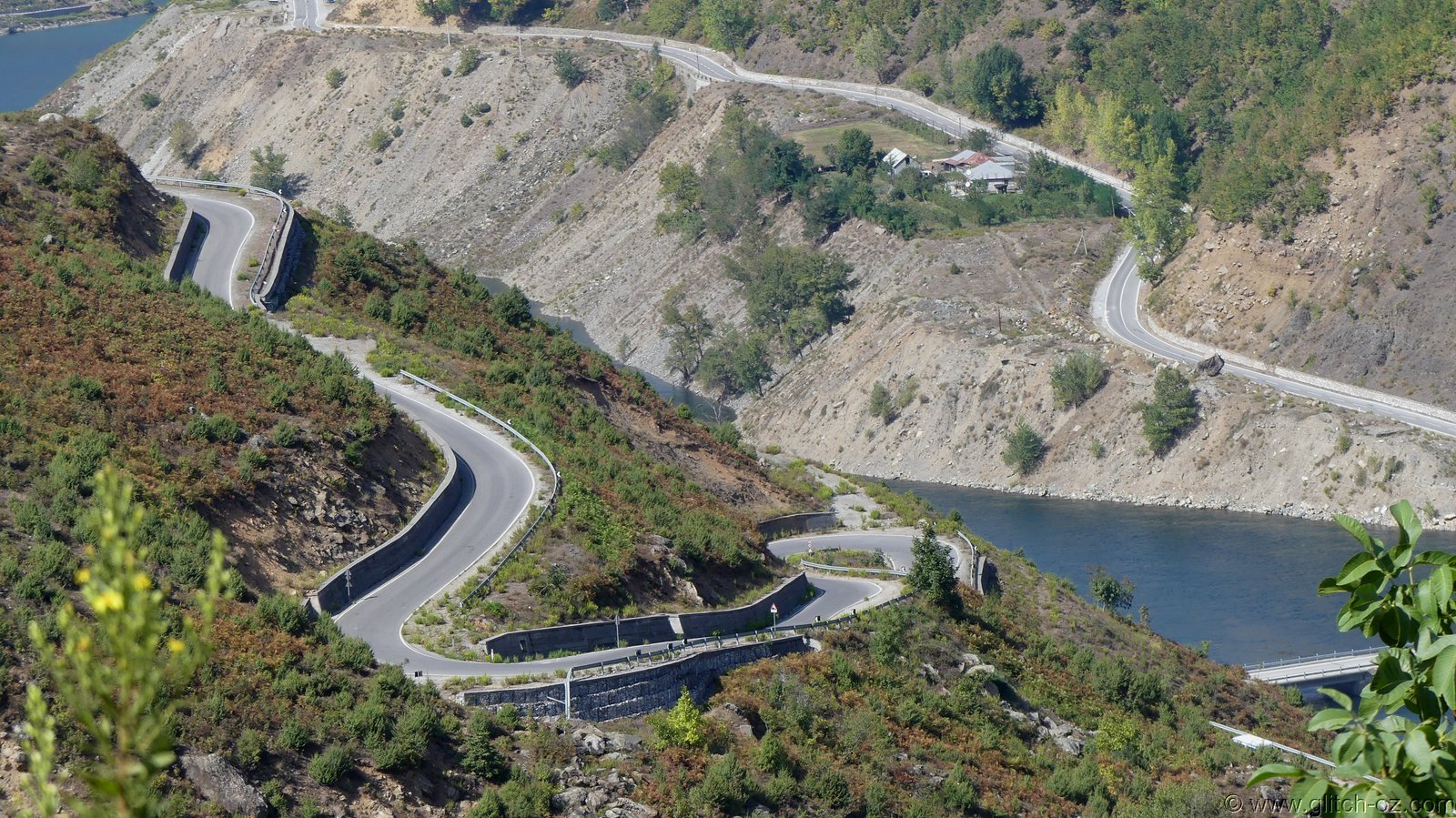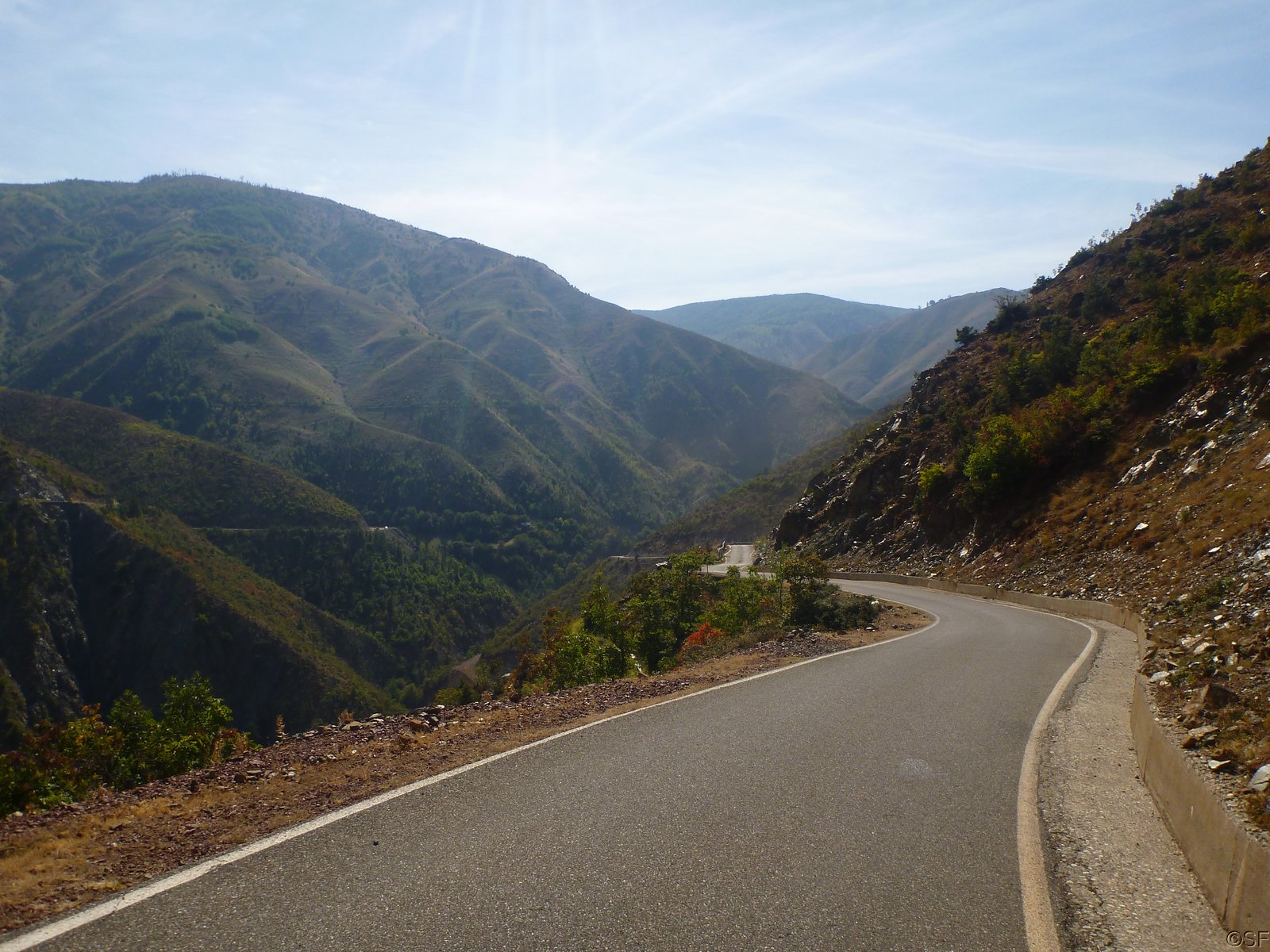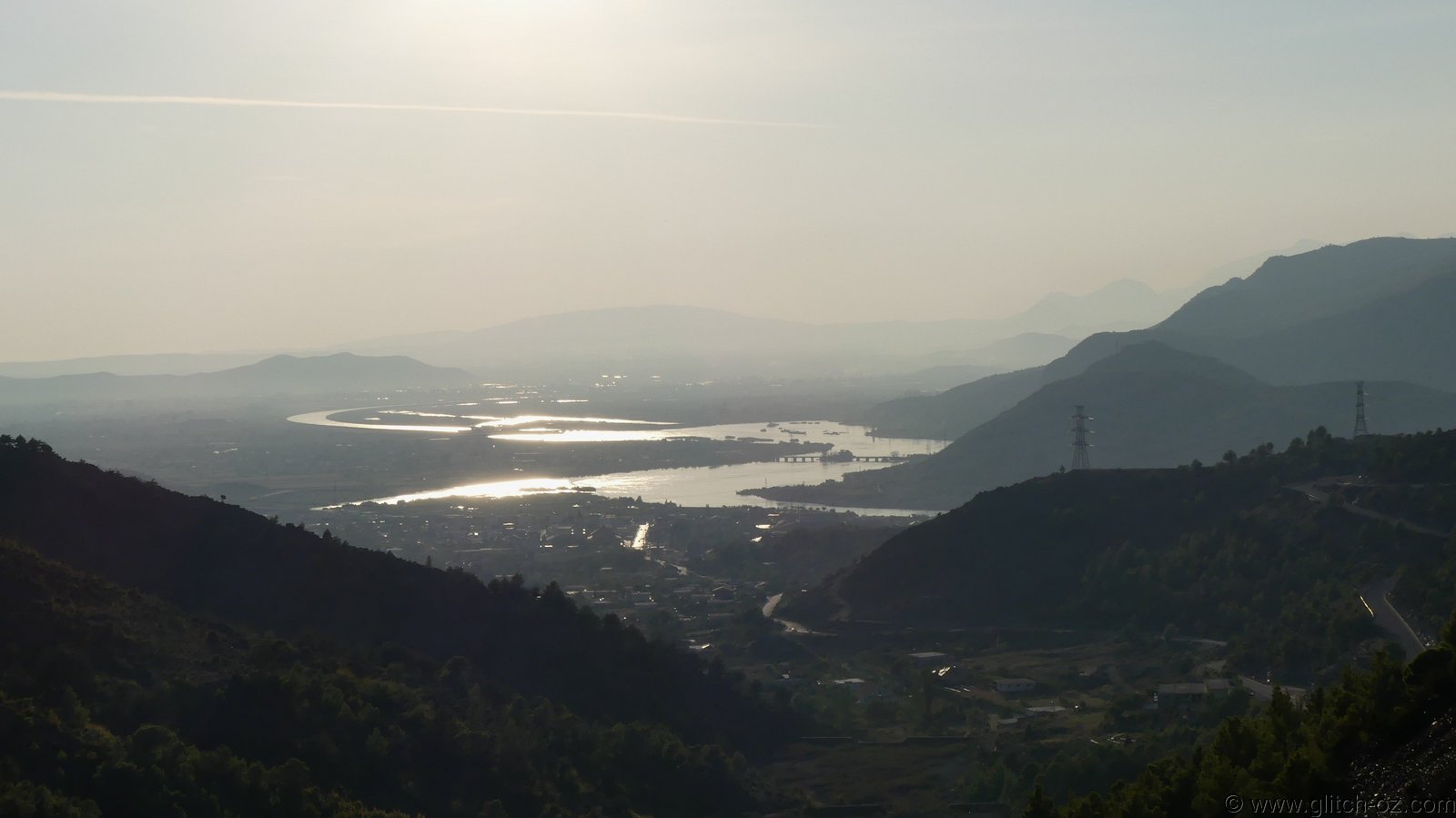 Stumping vistas...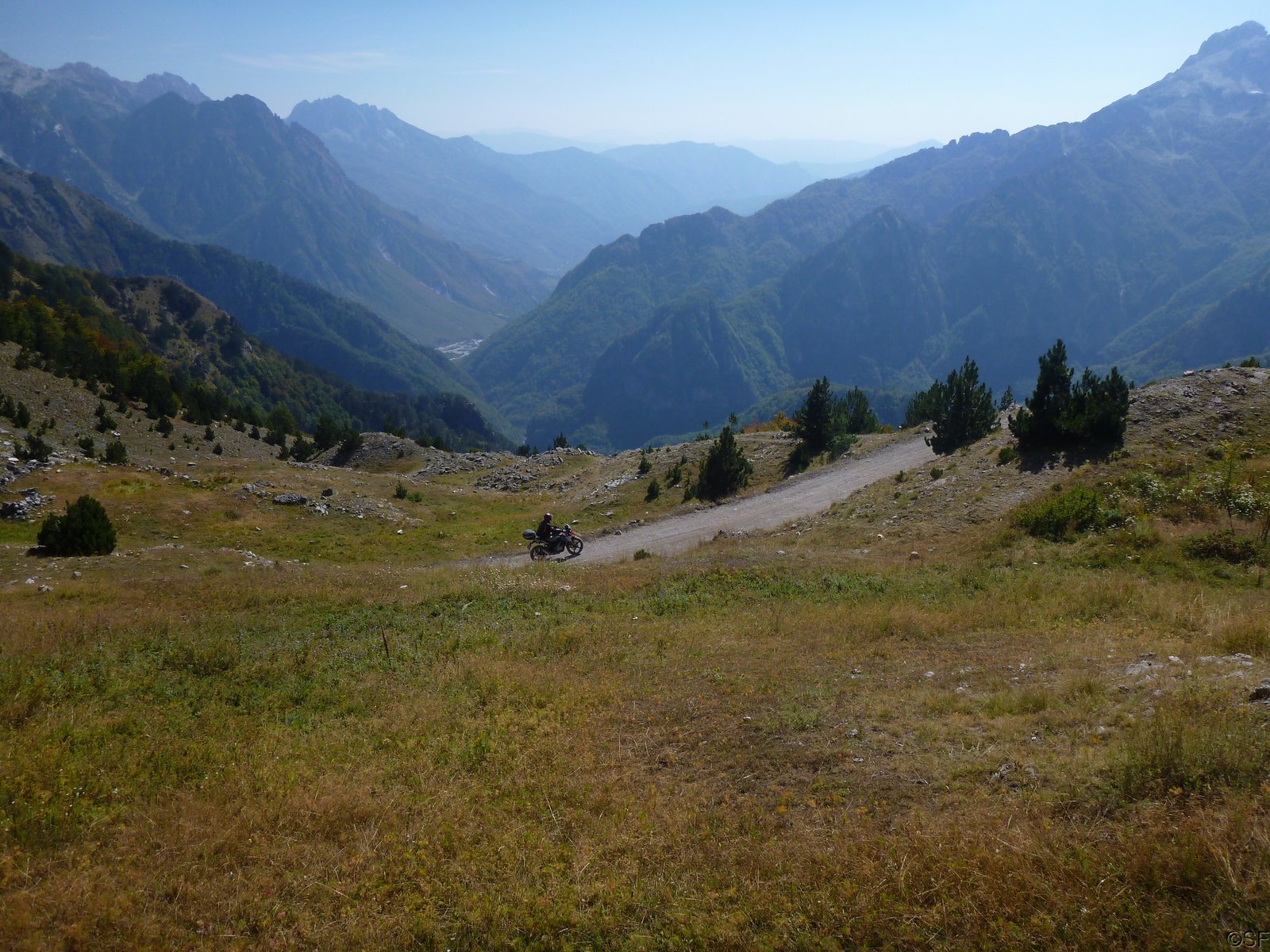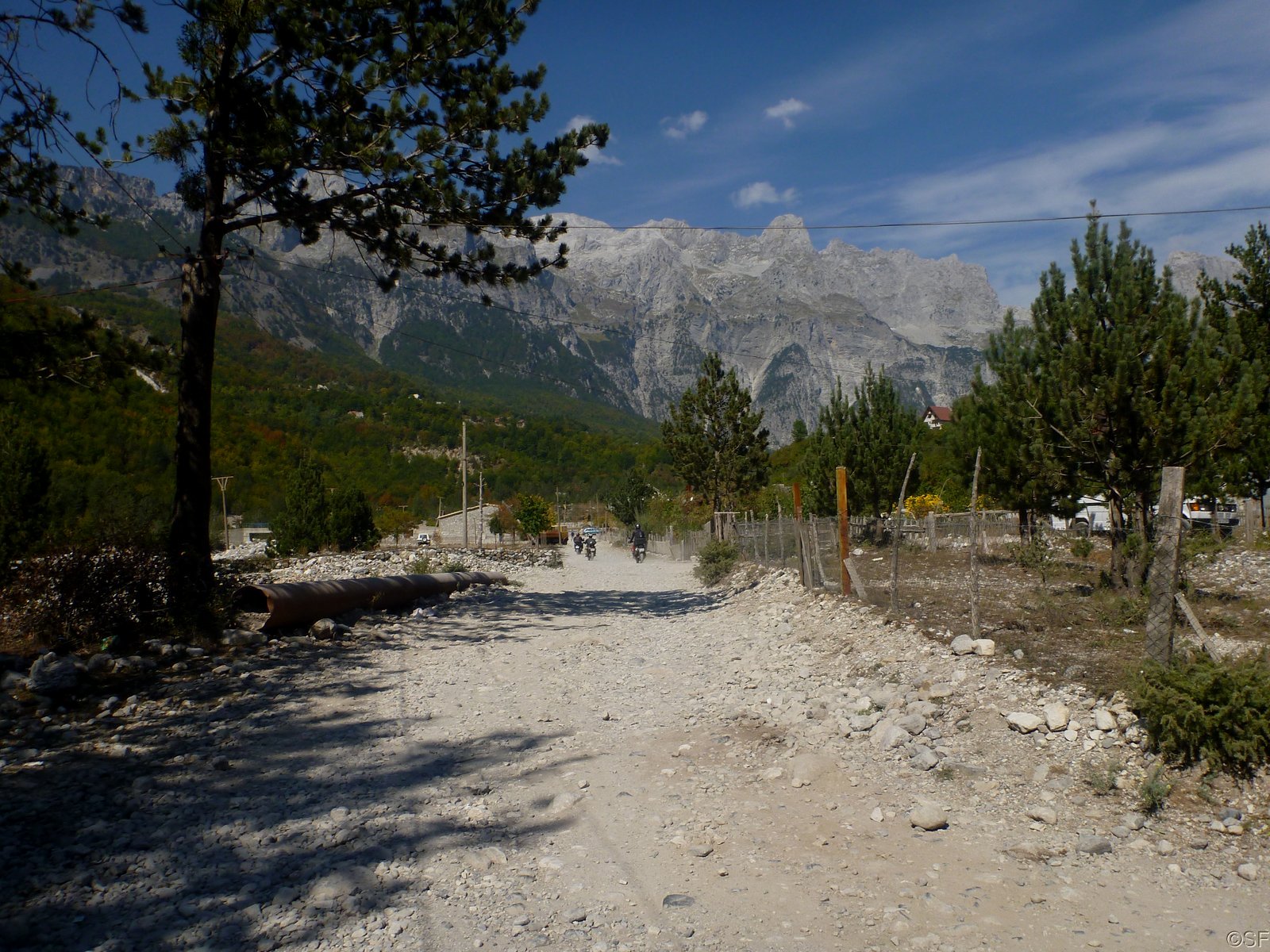 Weird bridges with humps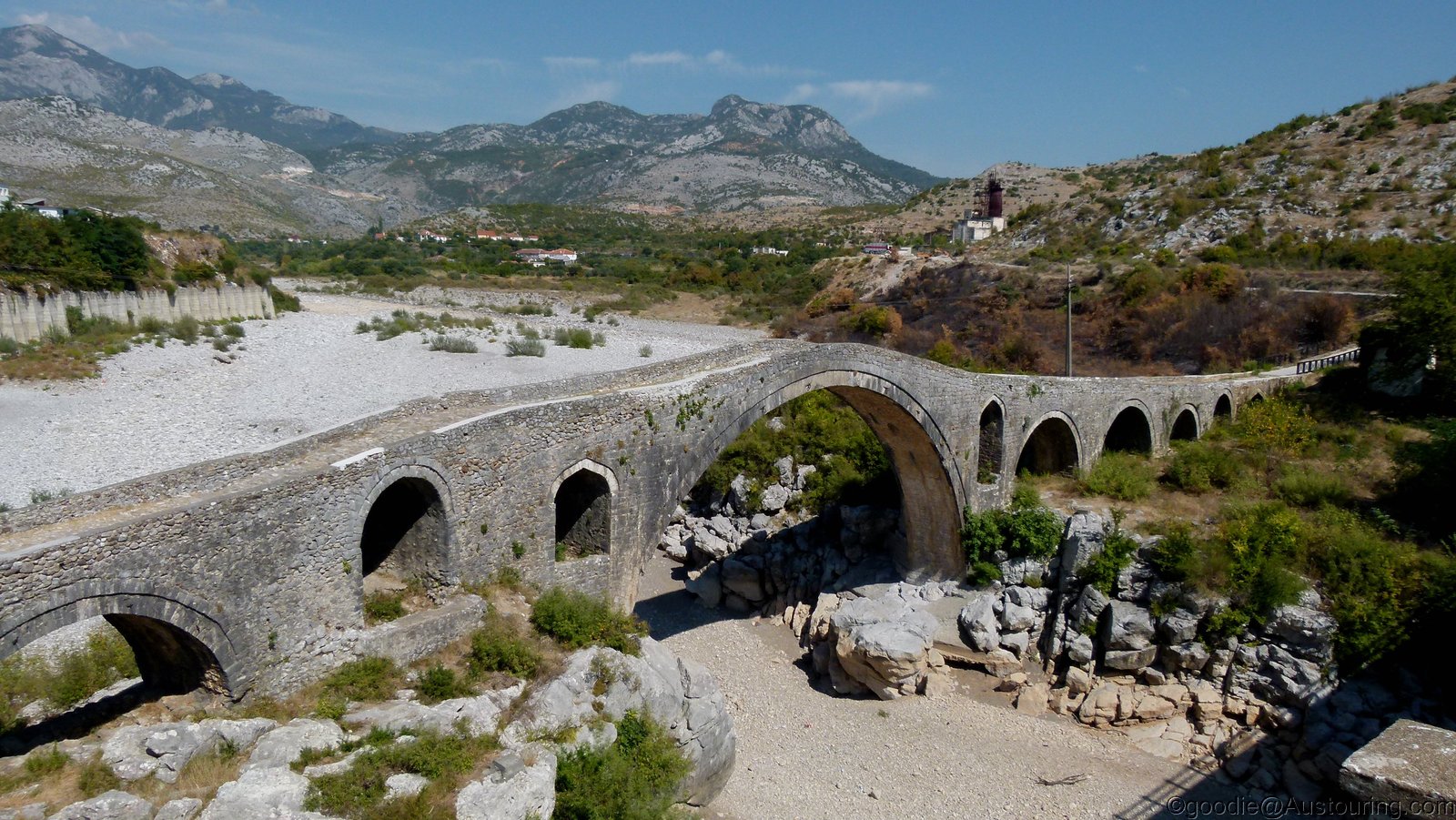 ...and lakes of silver.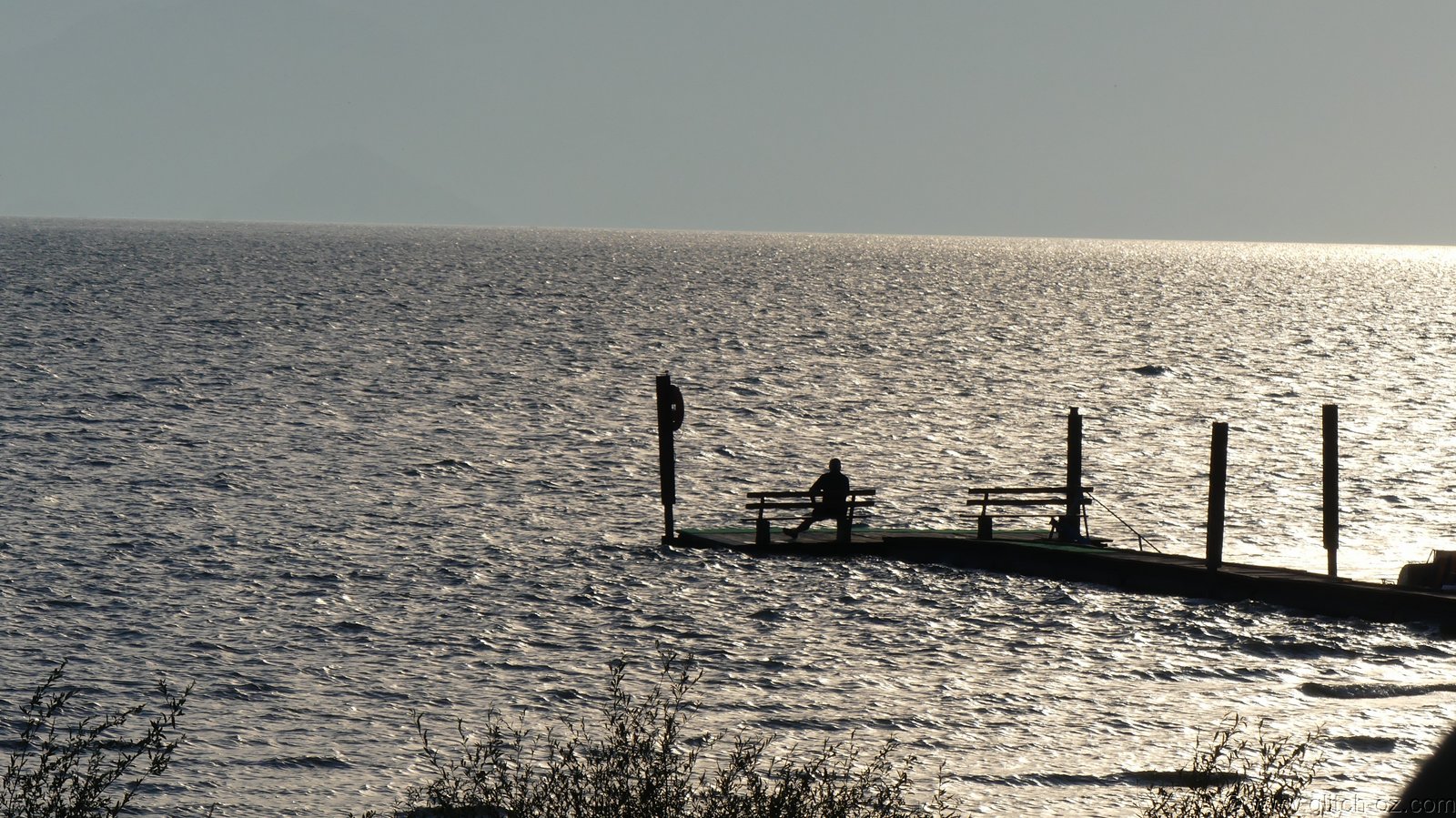 Roads to take your breath away....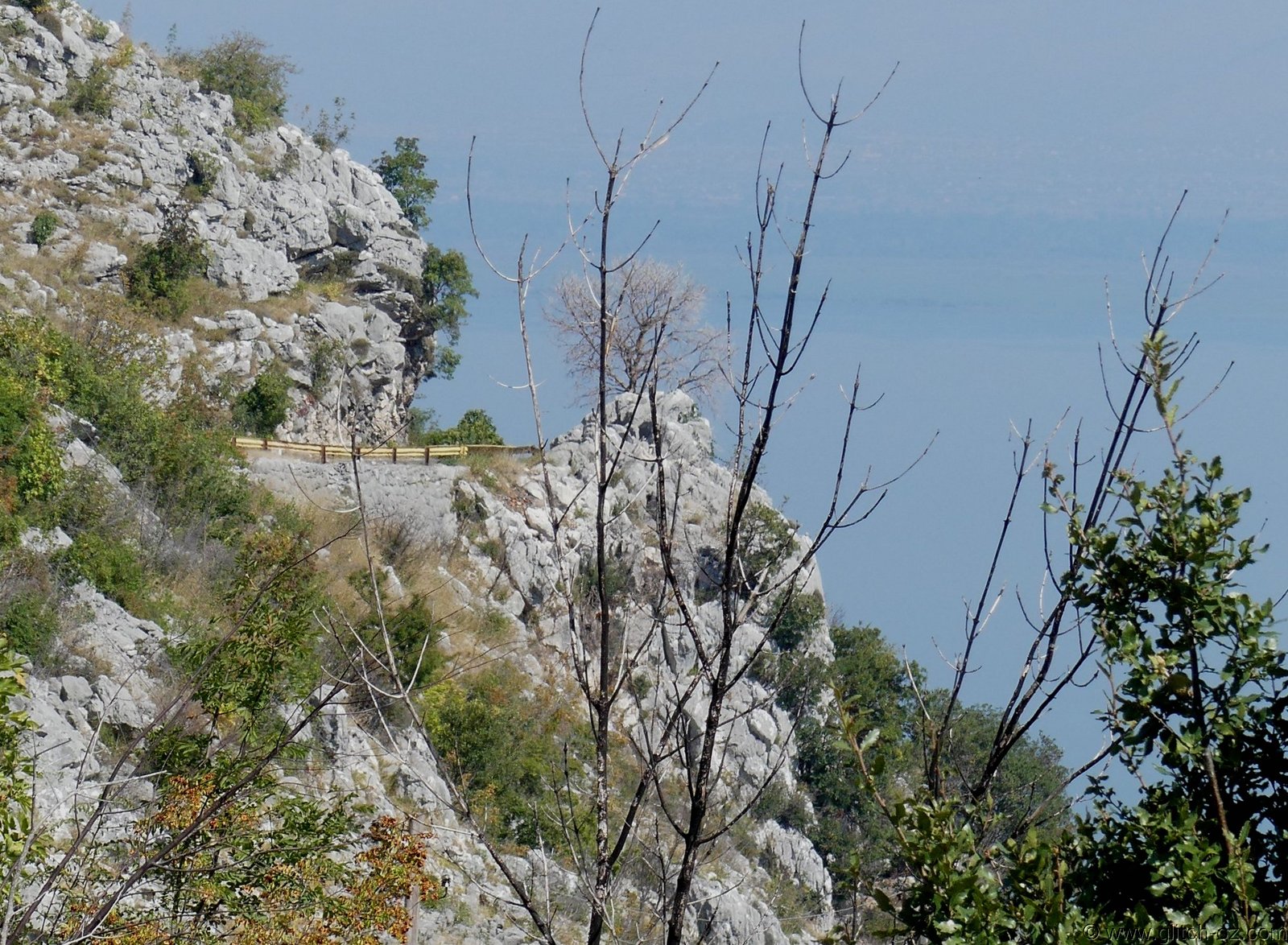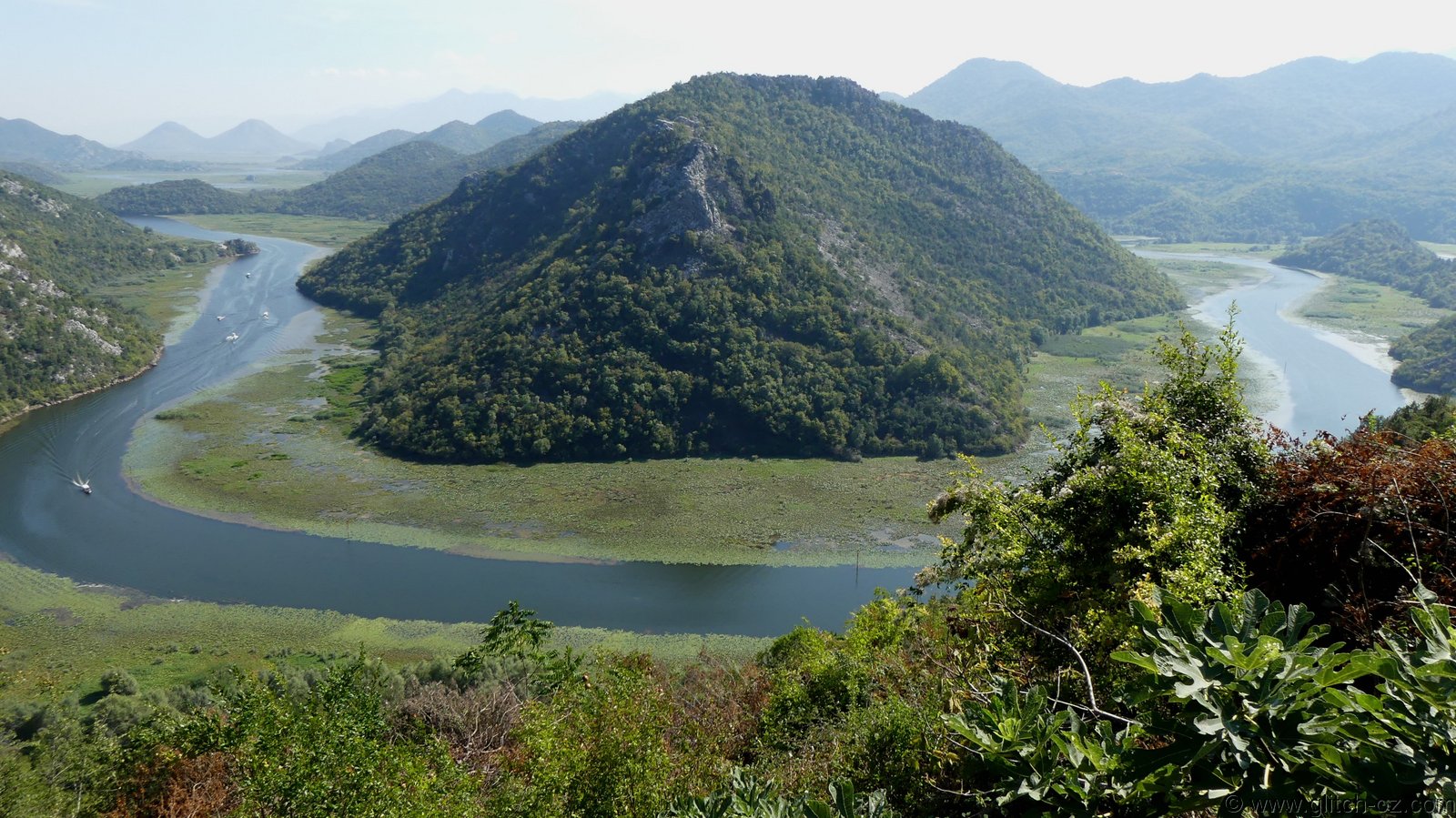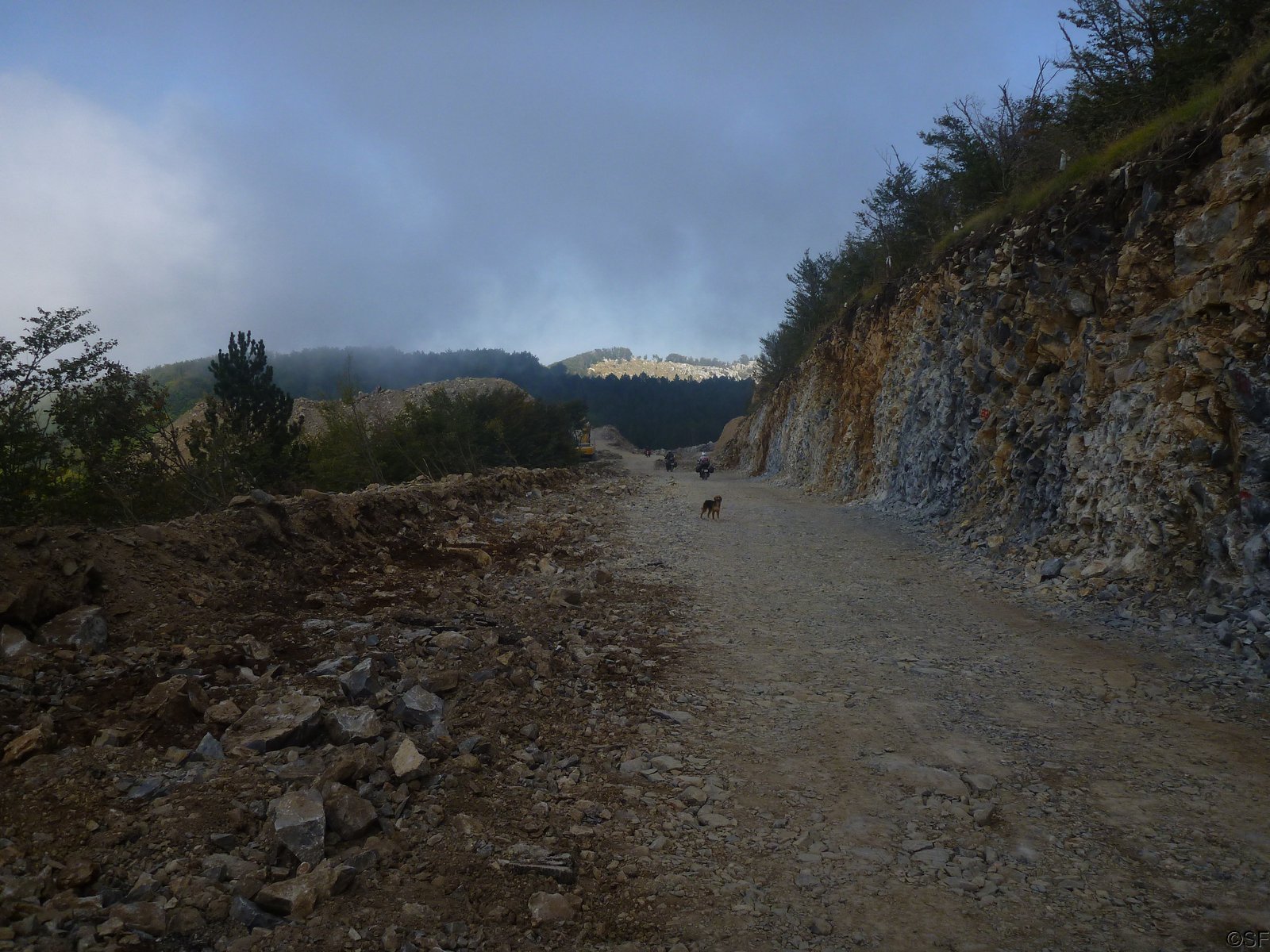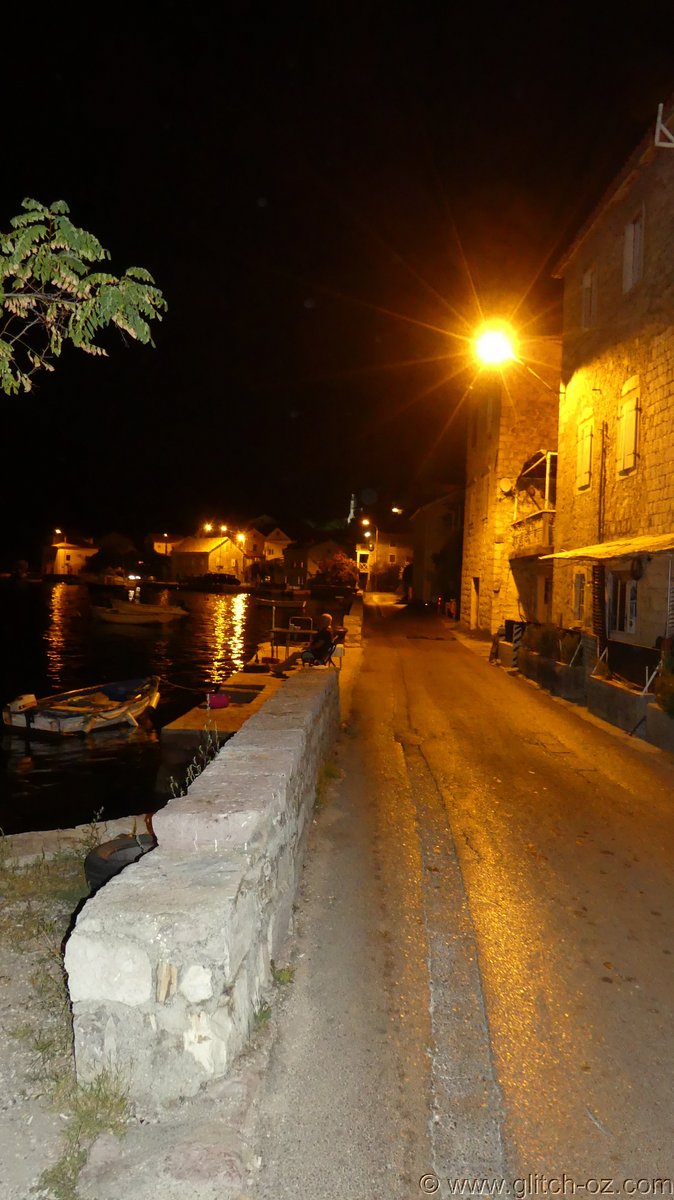 ...and "Oh Shiat" moments galore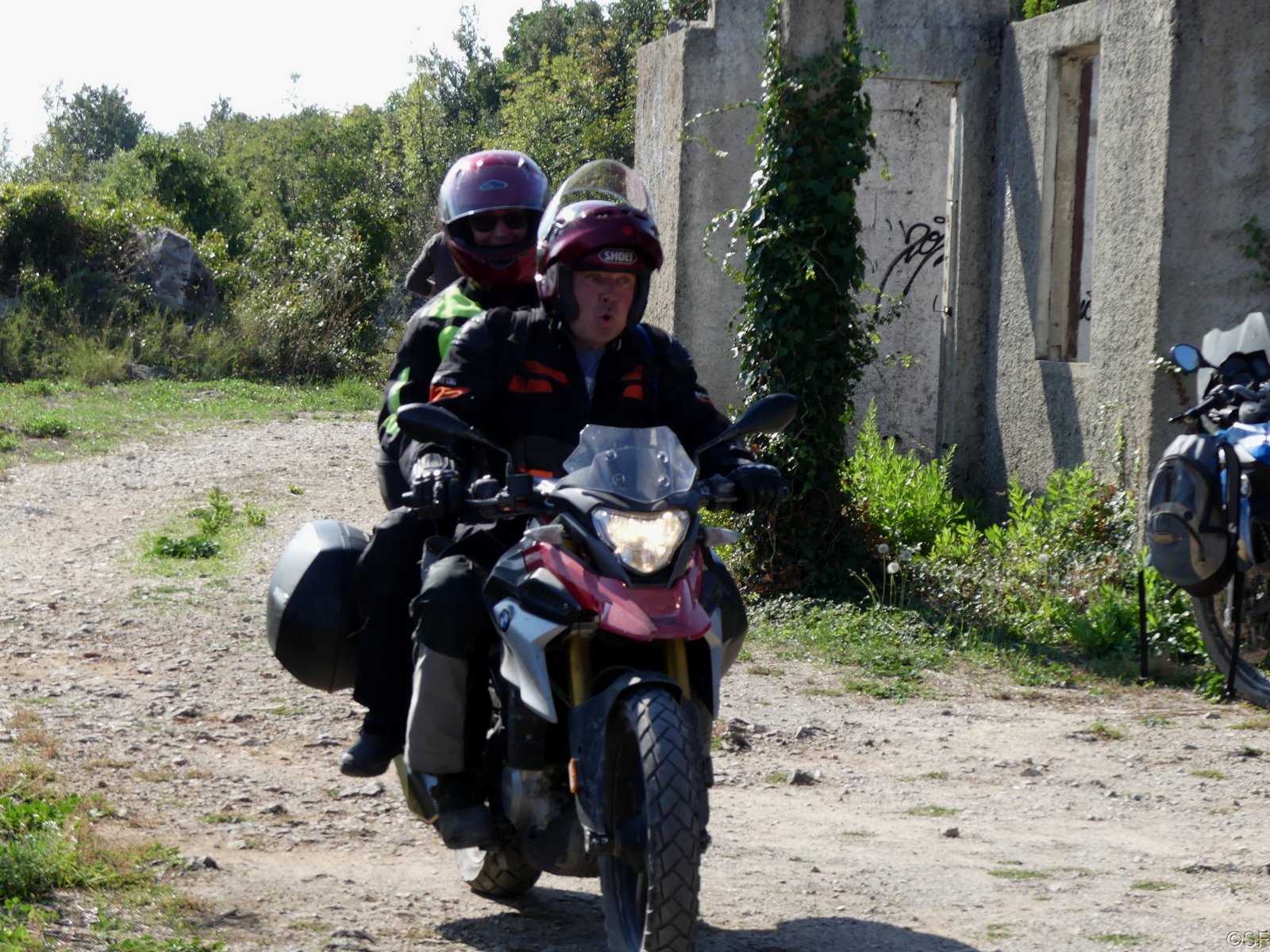 Walled cities....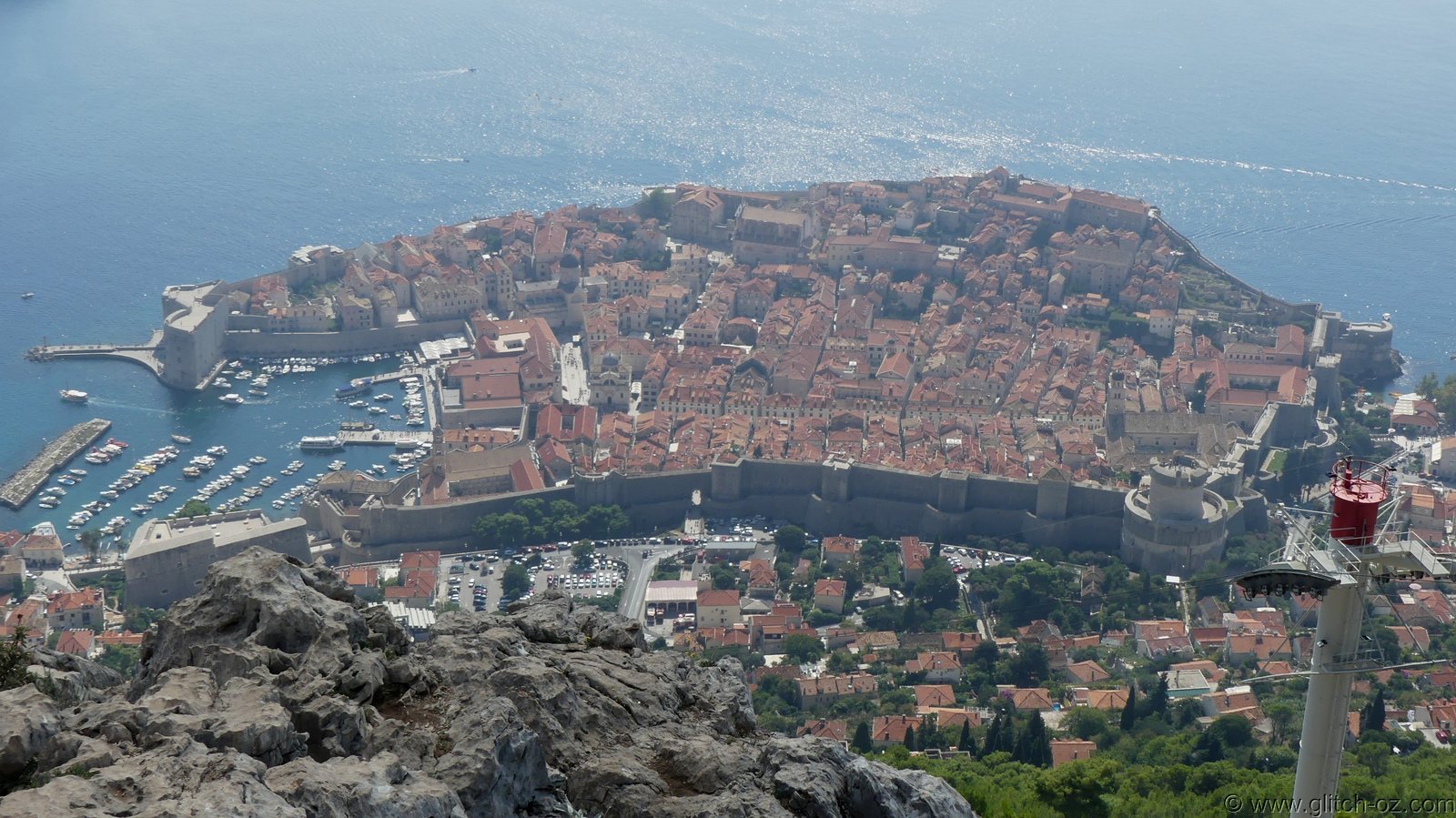 ...or just kilometers of walls along hillsides in Croatia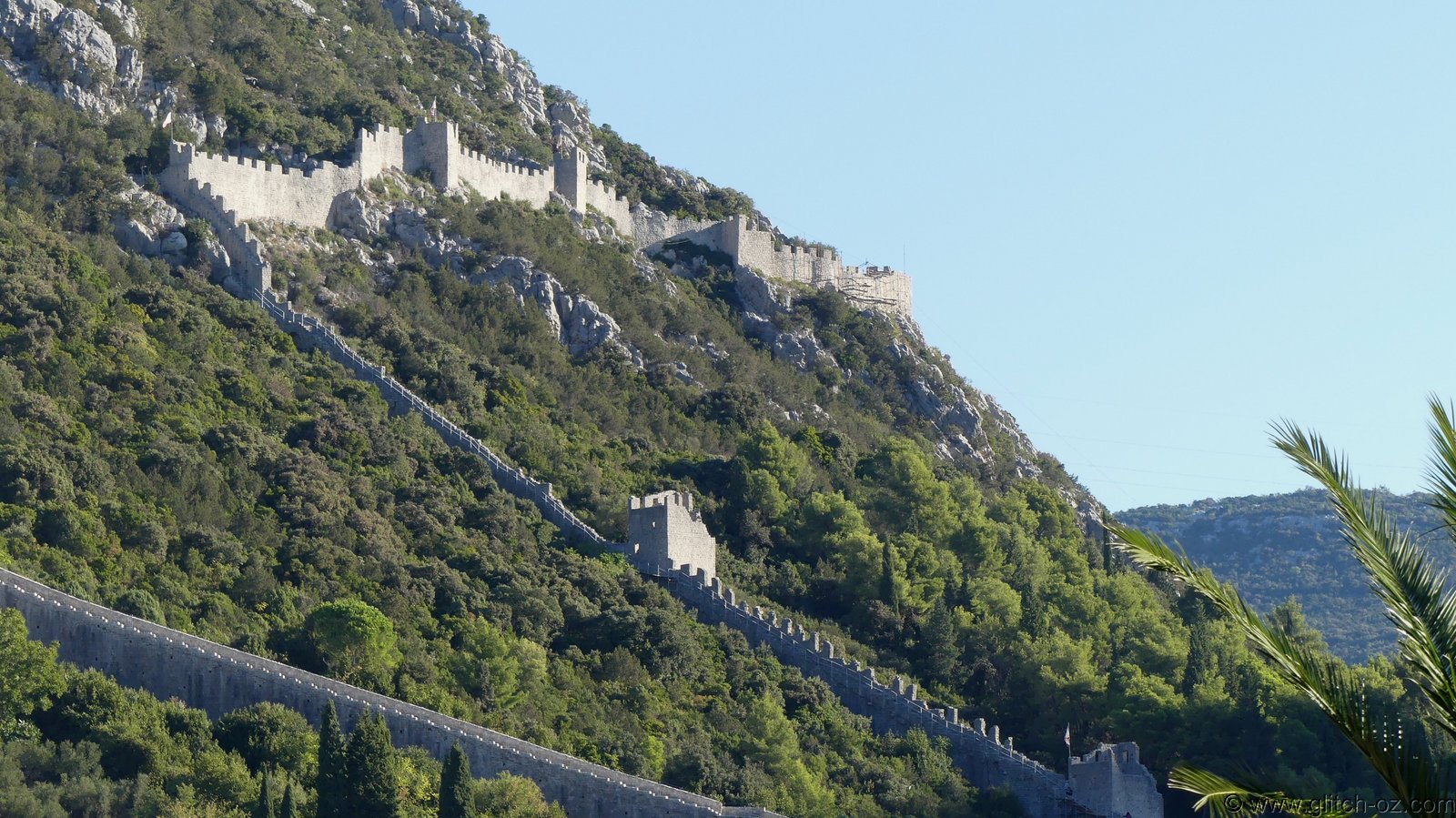 Churches in mountains....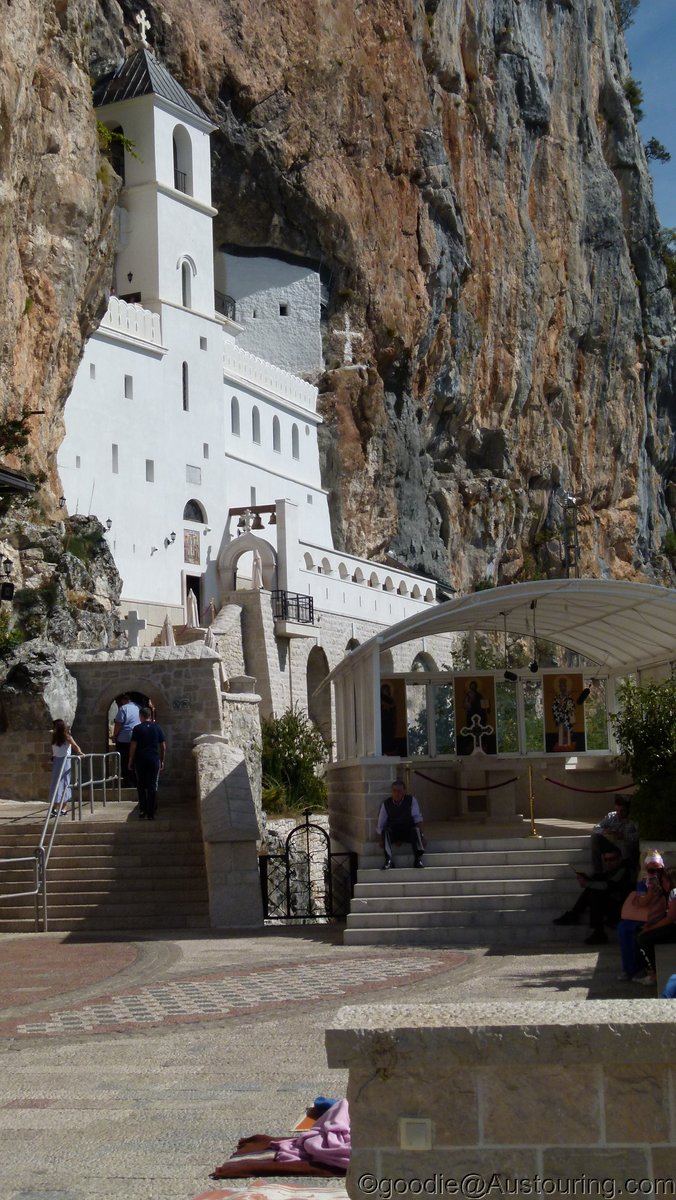 ....and fantastic digs among world-famous vineyards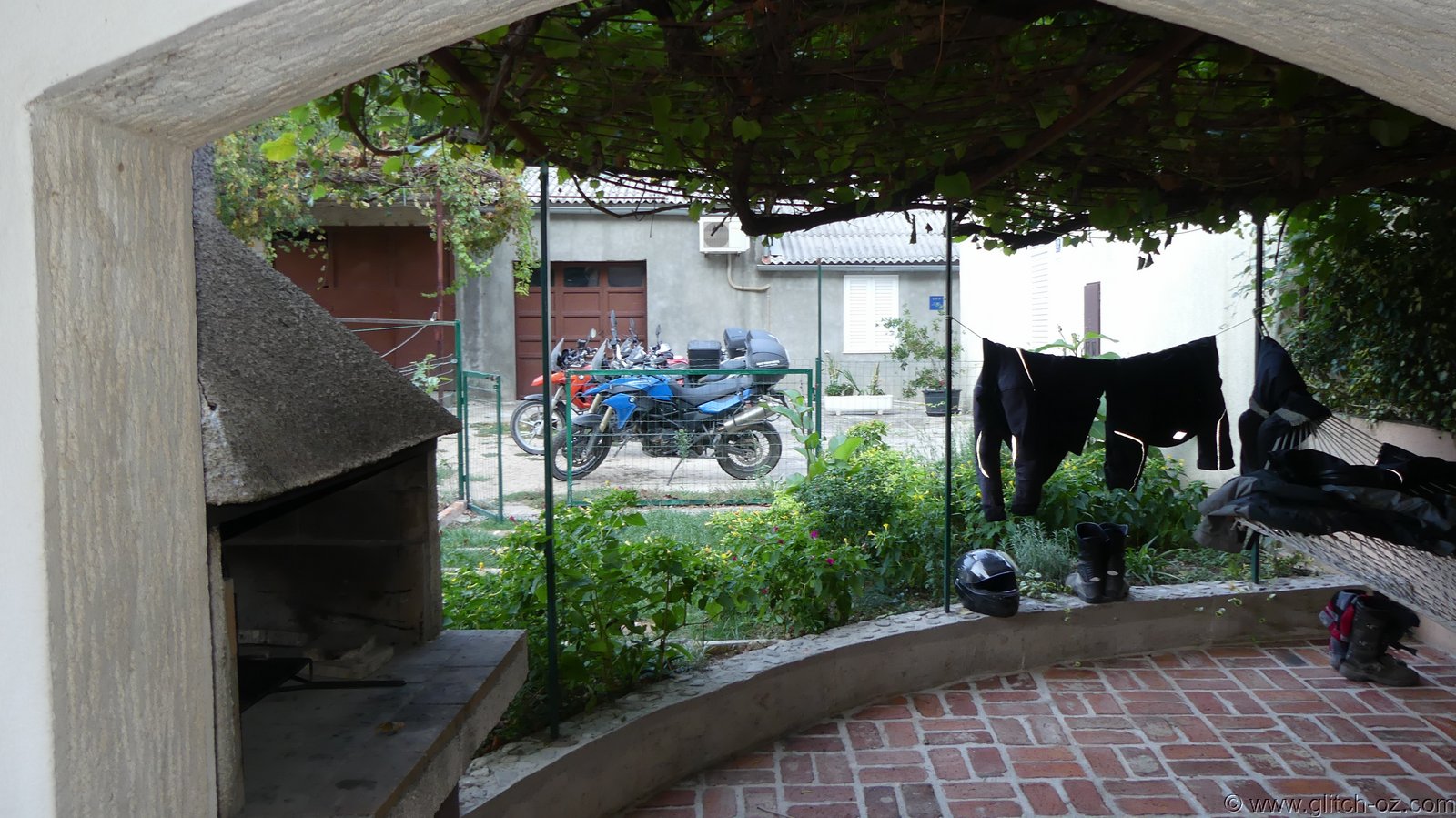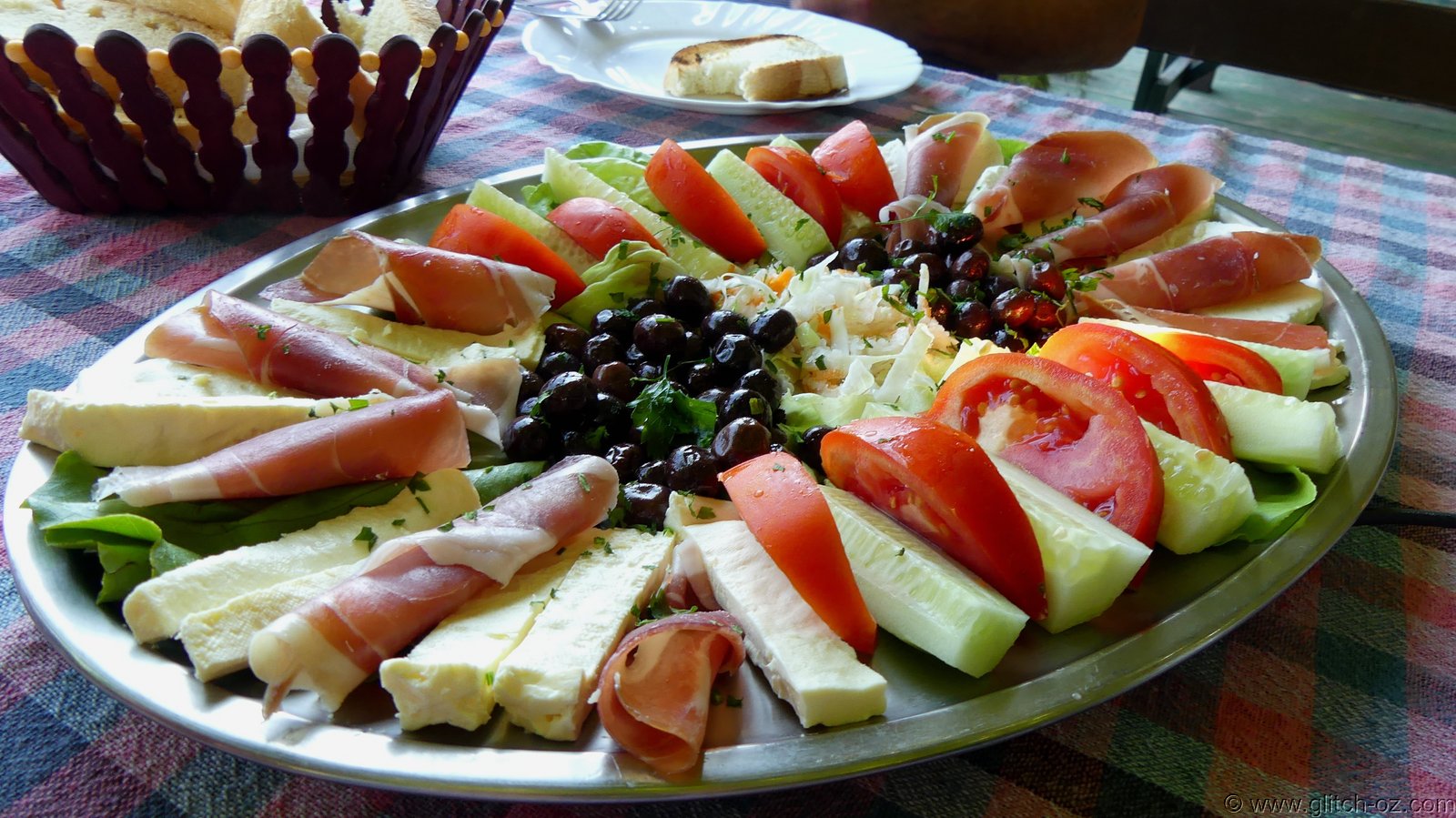 Ancient ghost-towns ....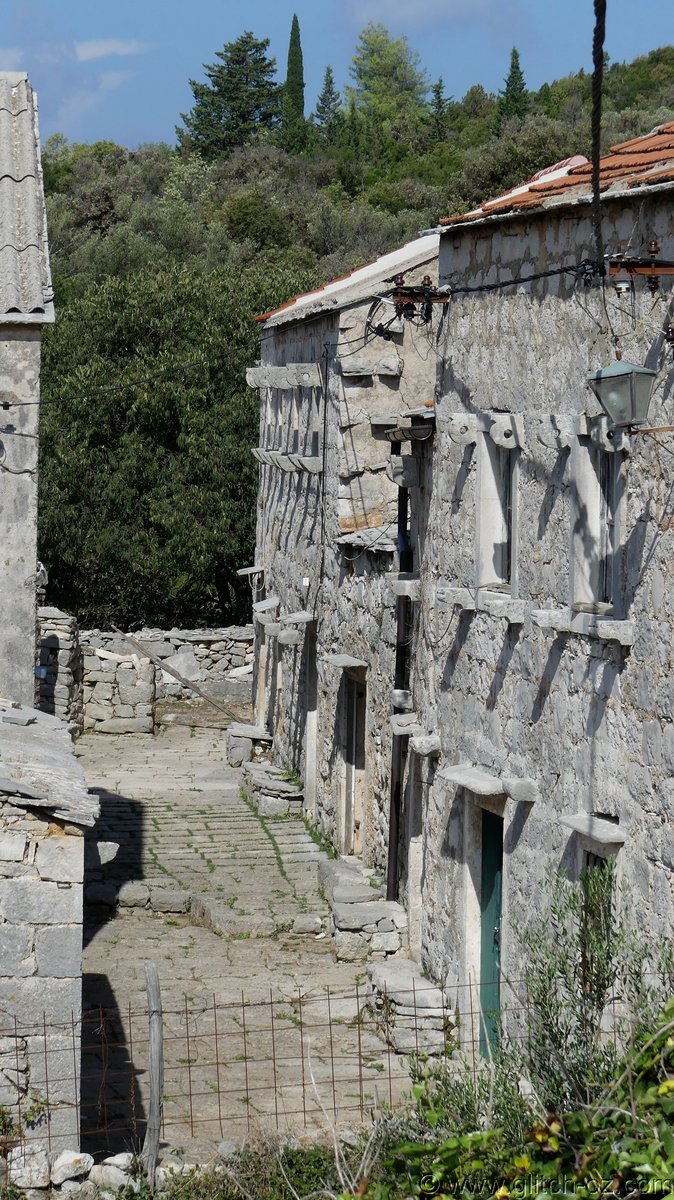 ....and getting clobbered by the local Bora-winds for 3 days....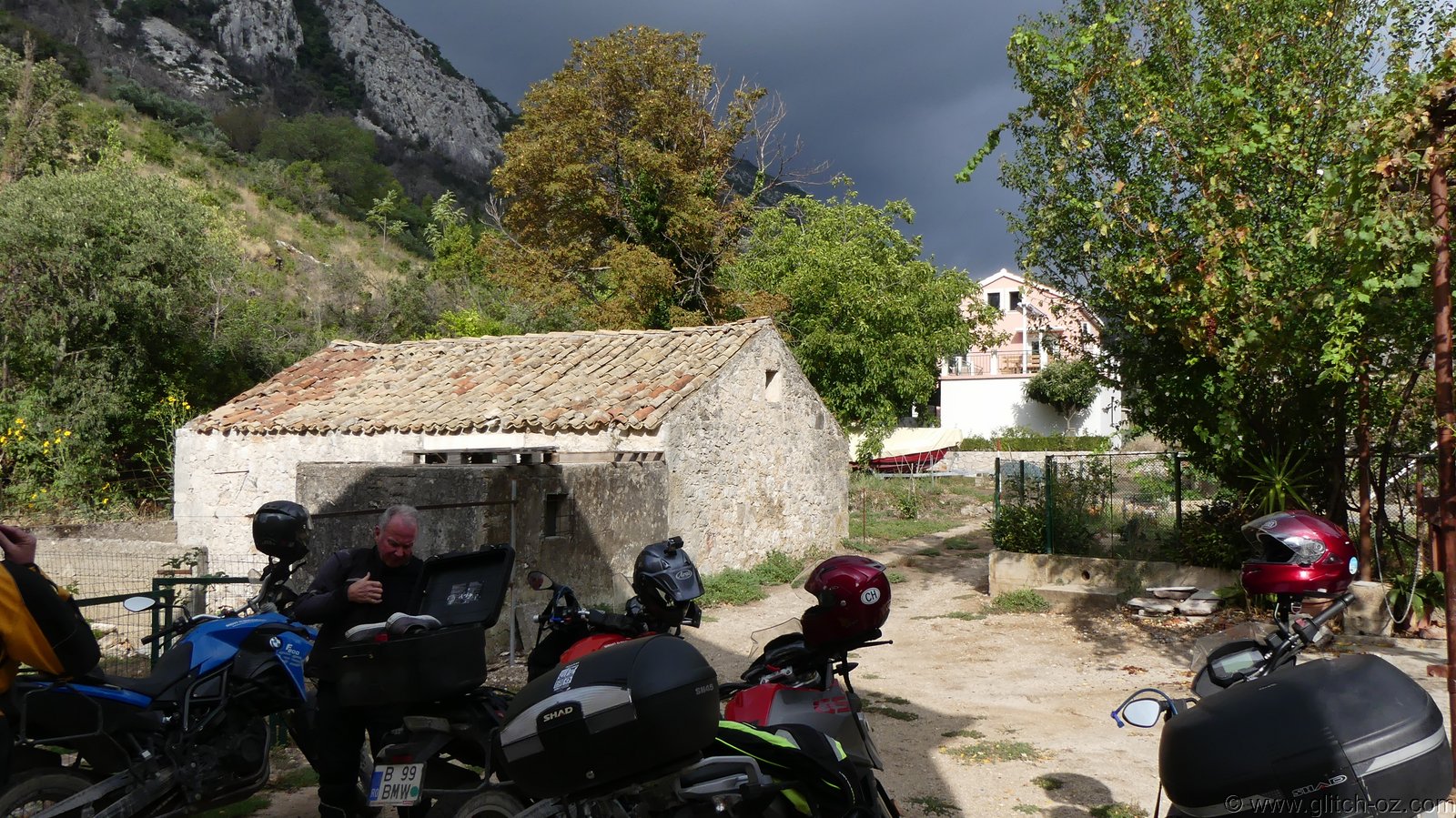 Monasteries on an island on an islands! Yup!!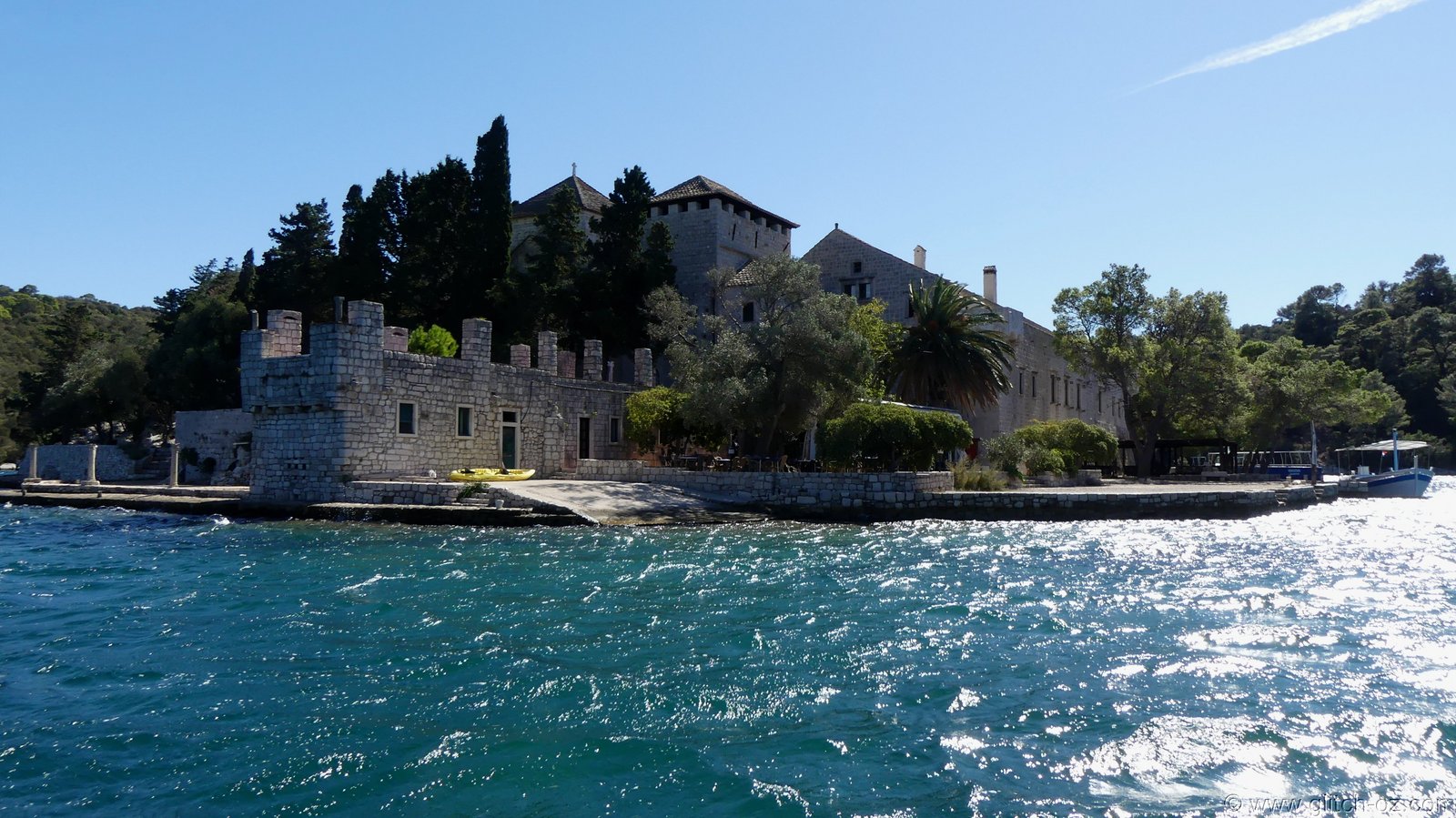 Climbing the heights of the Croatian Coastal Ridges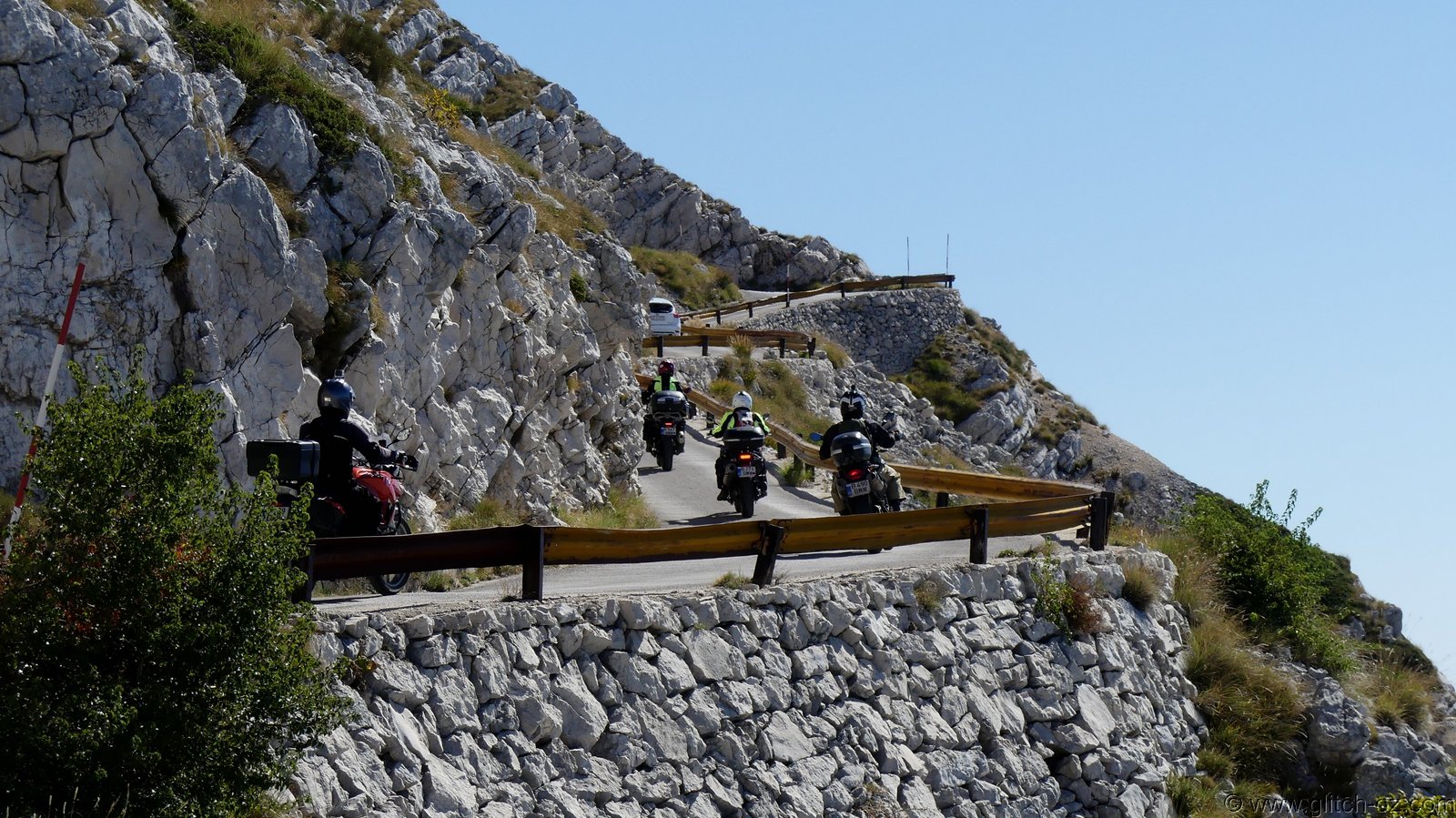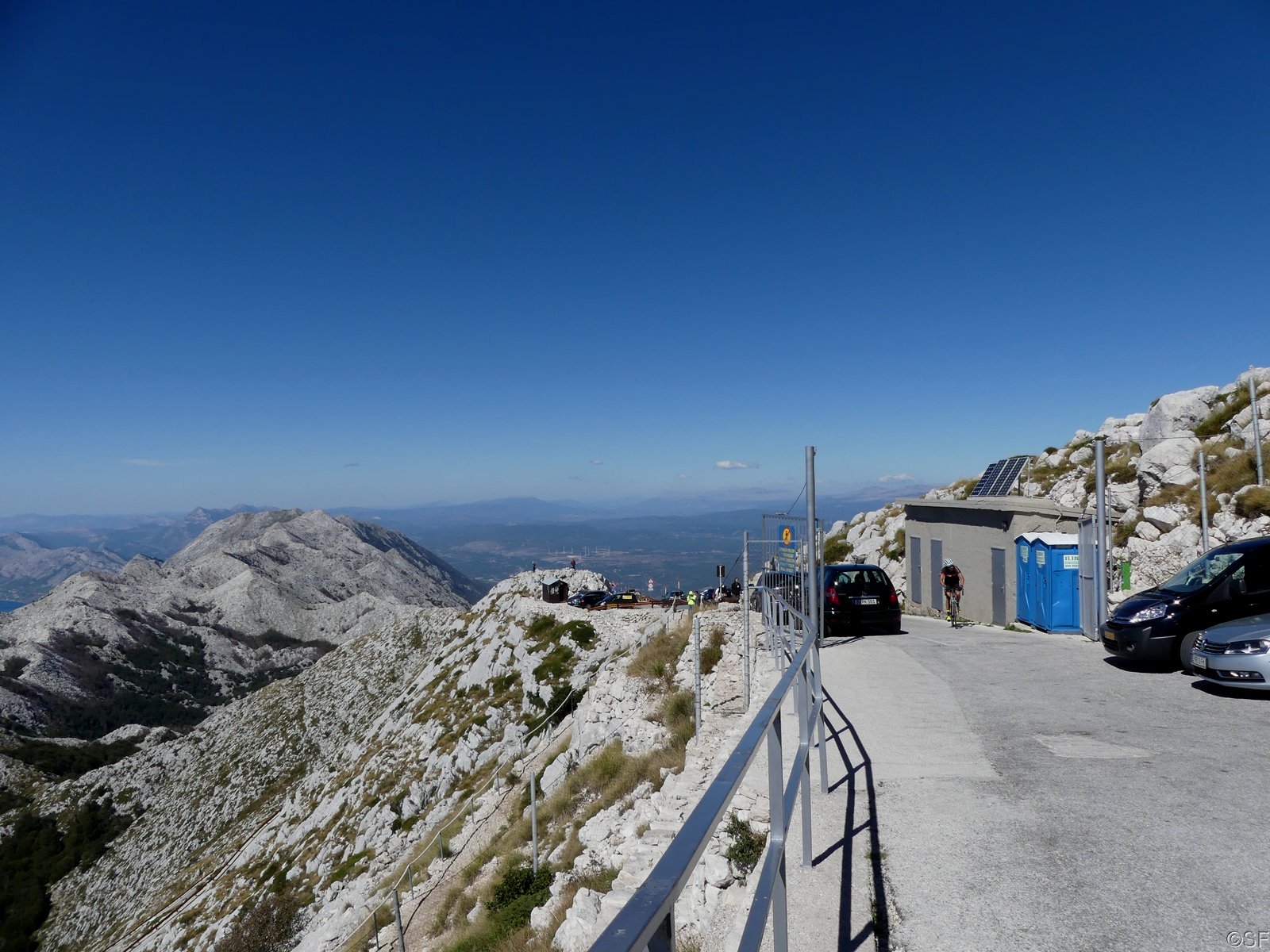 ...and heart-tearing sunsets across the Dalmatian islands.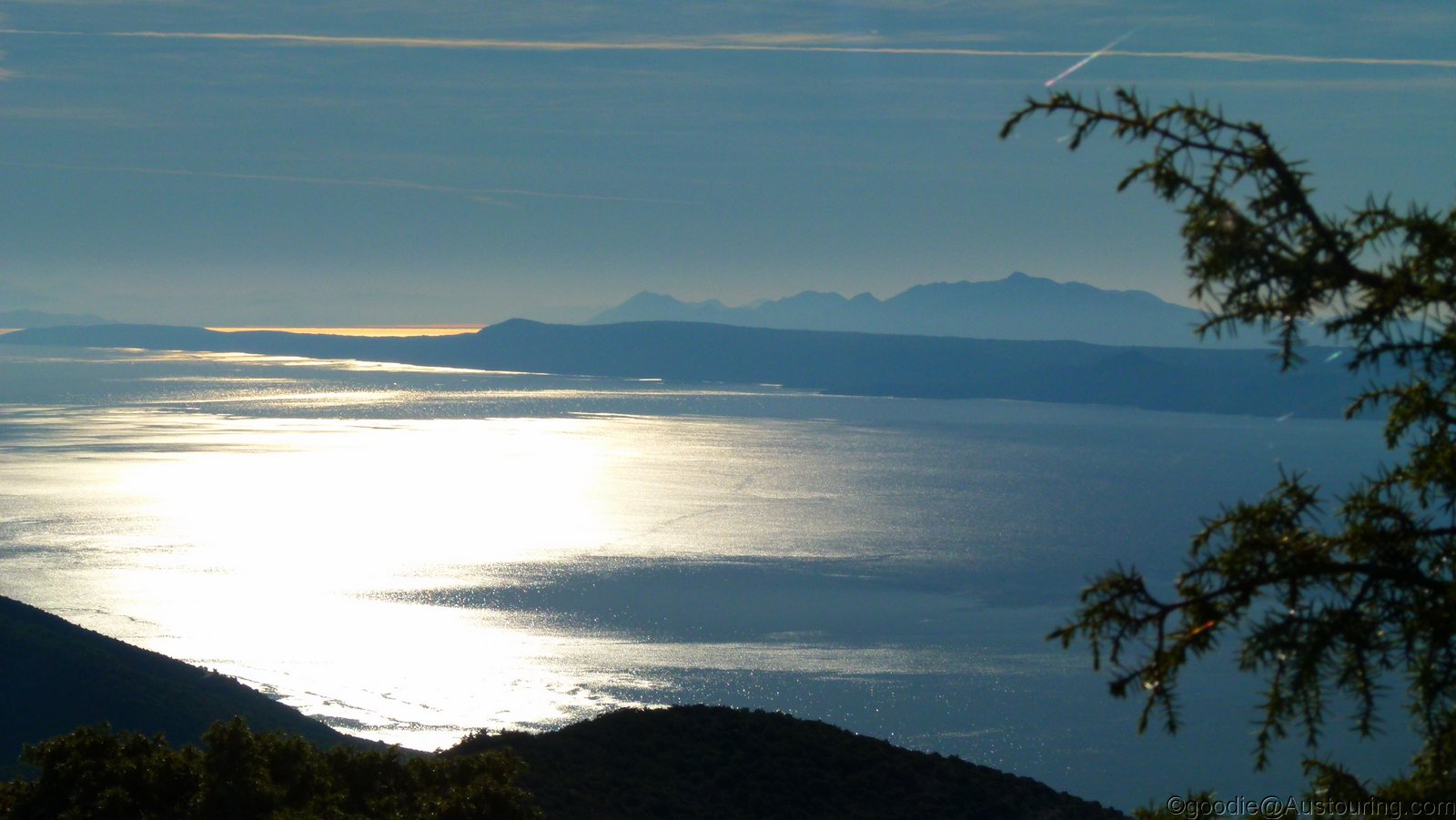 Just to be outdone by it's northern Montenegrin counterpart, the
STUNNING
Durmitor National Park and Nedajno Gorge... OMG!!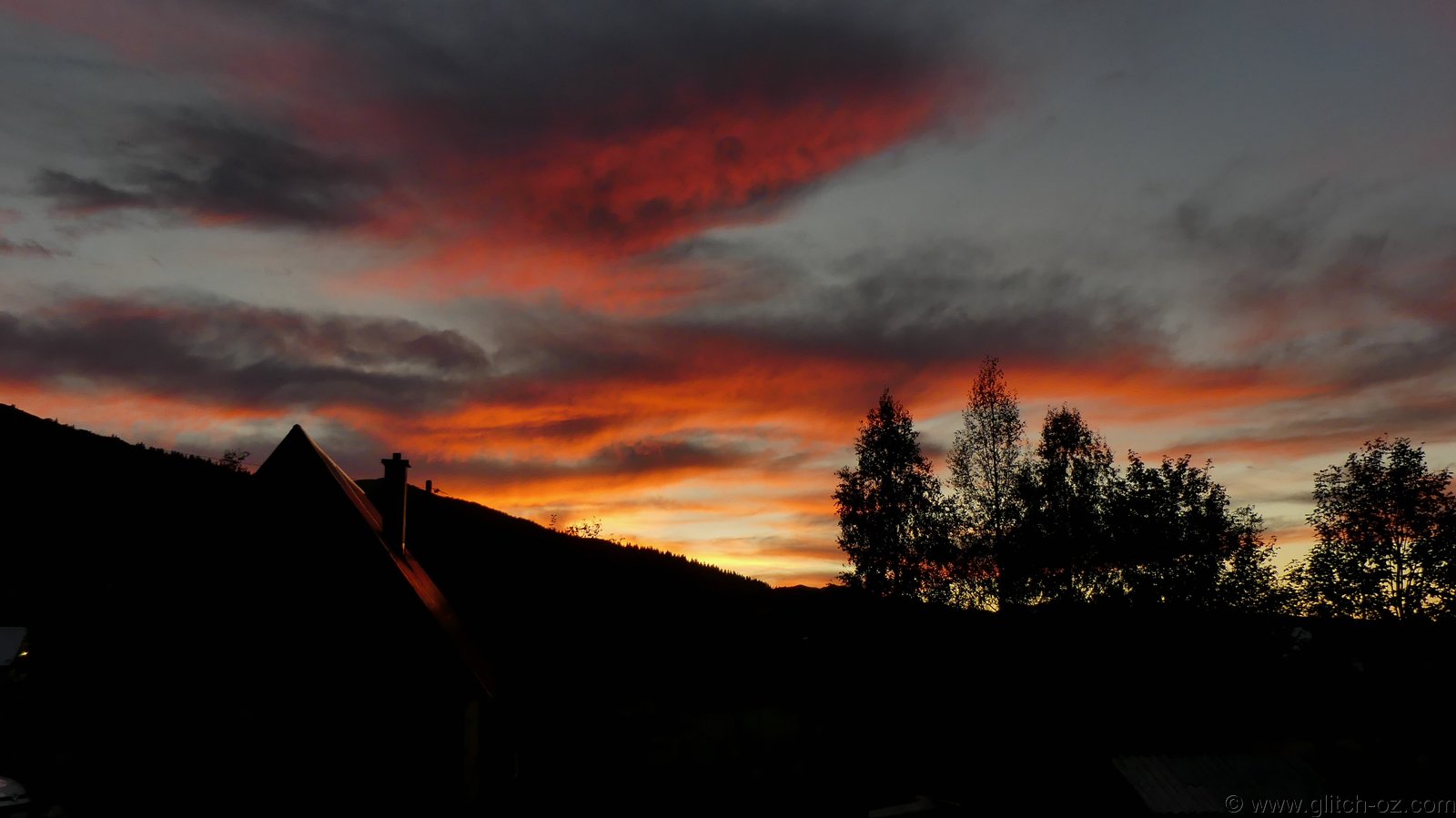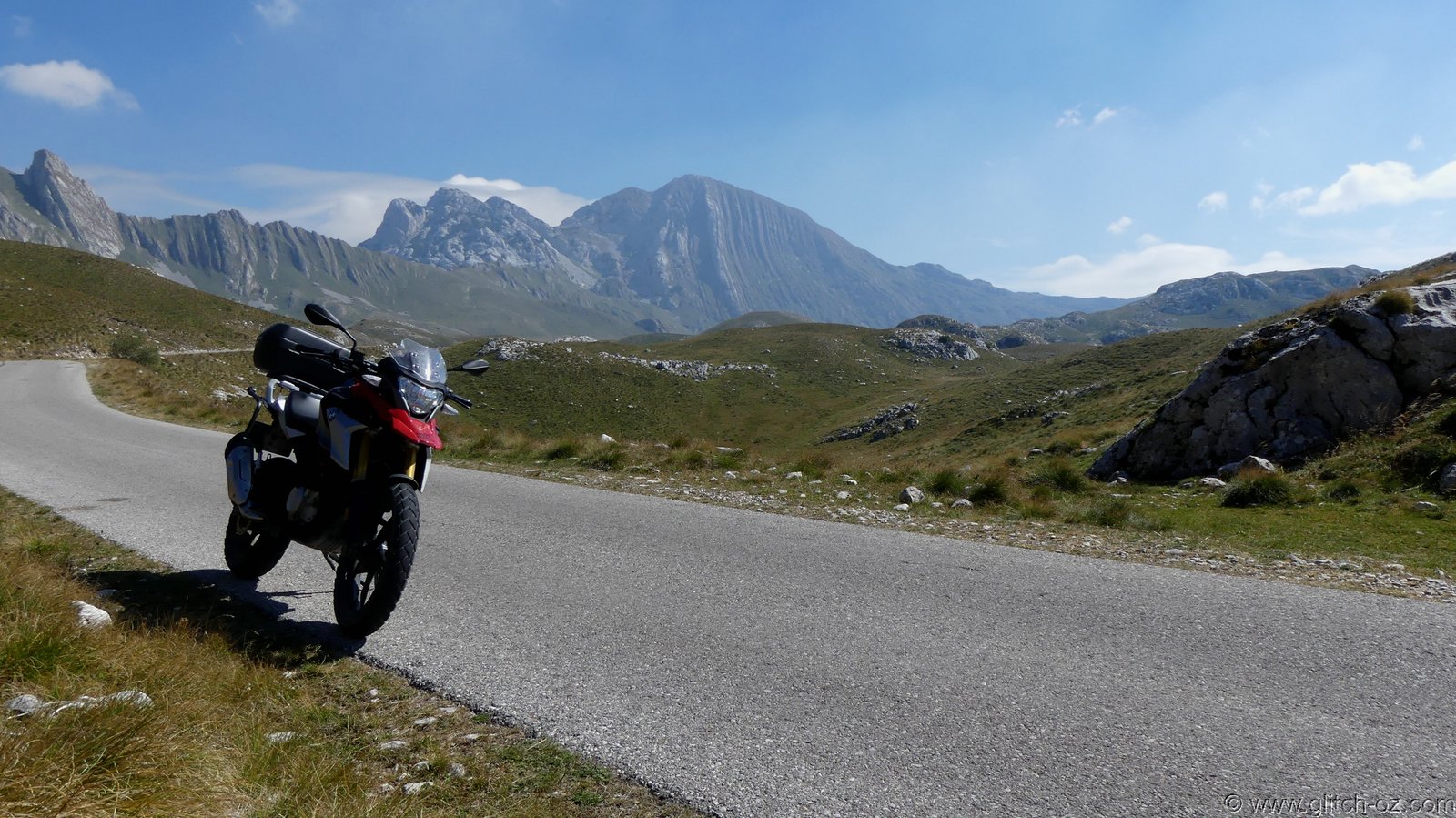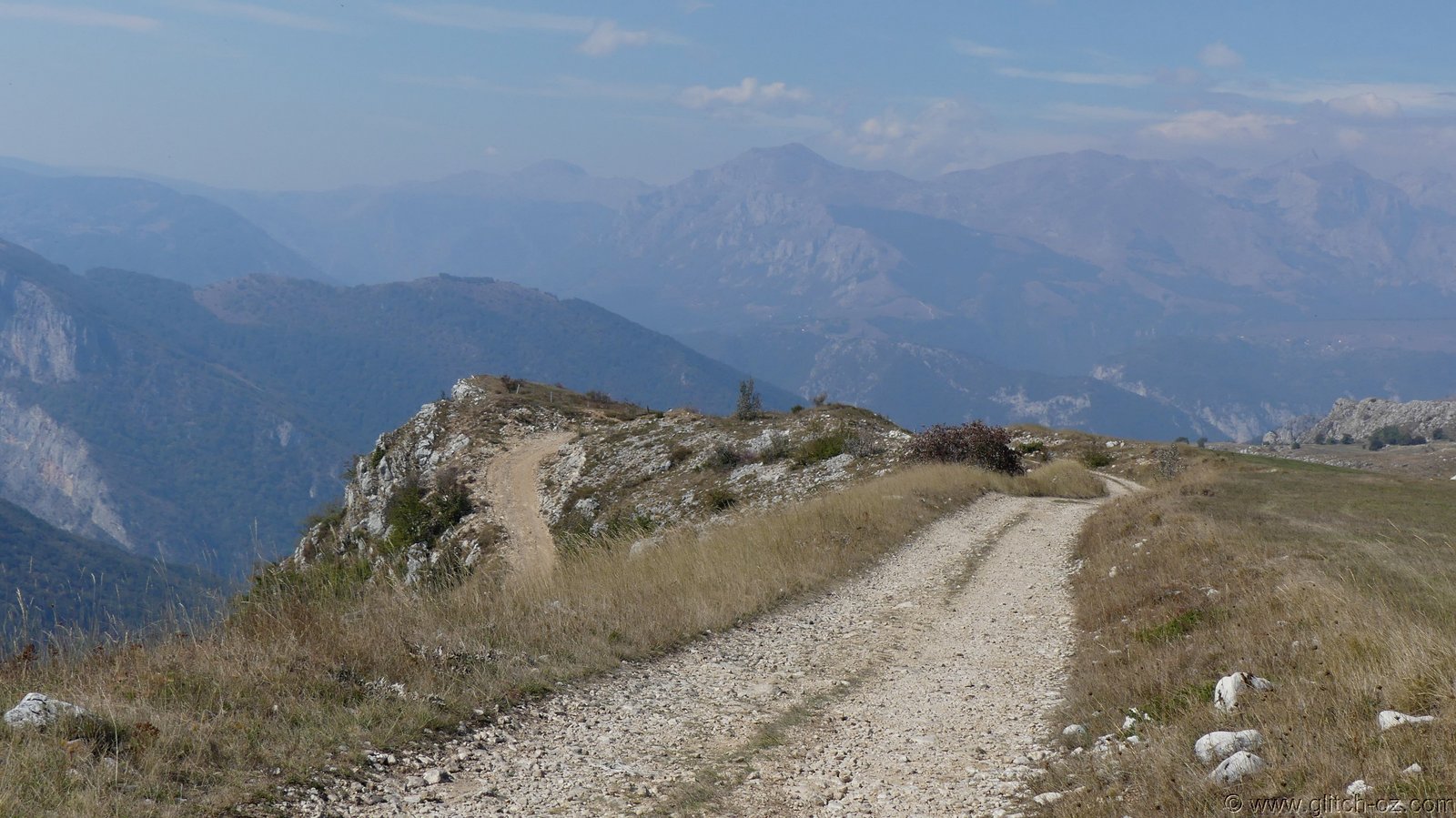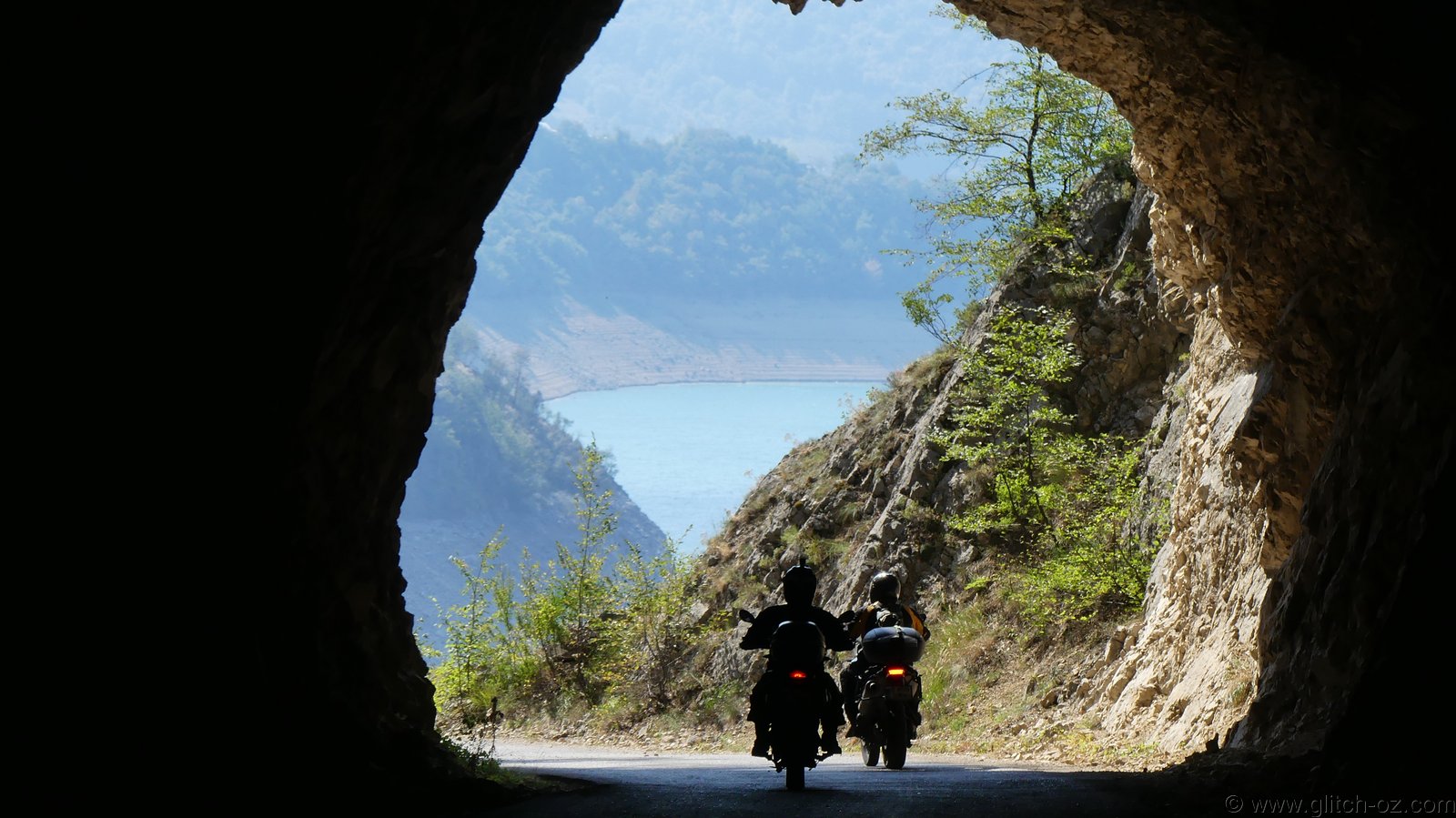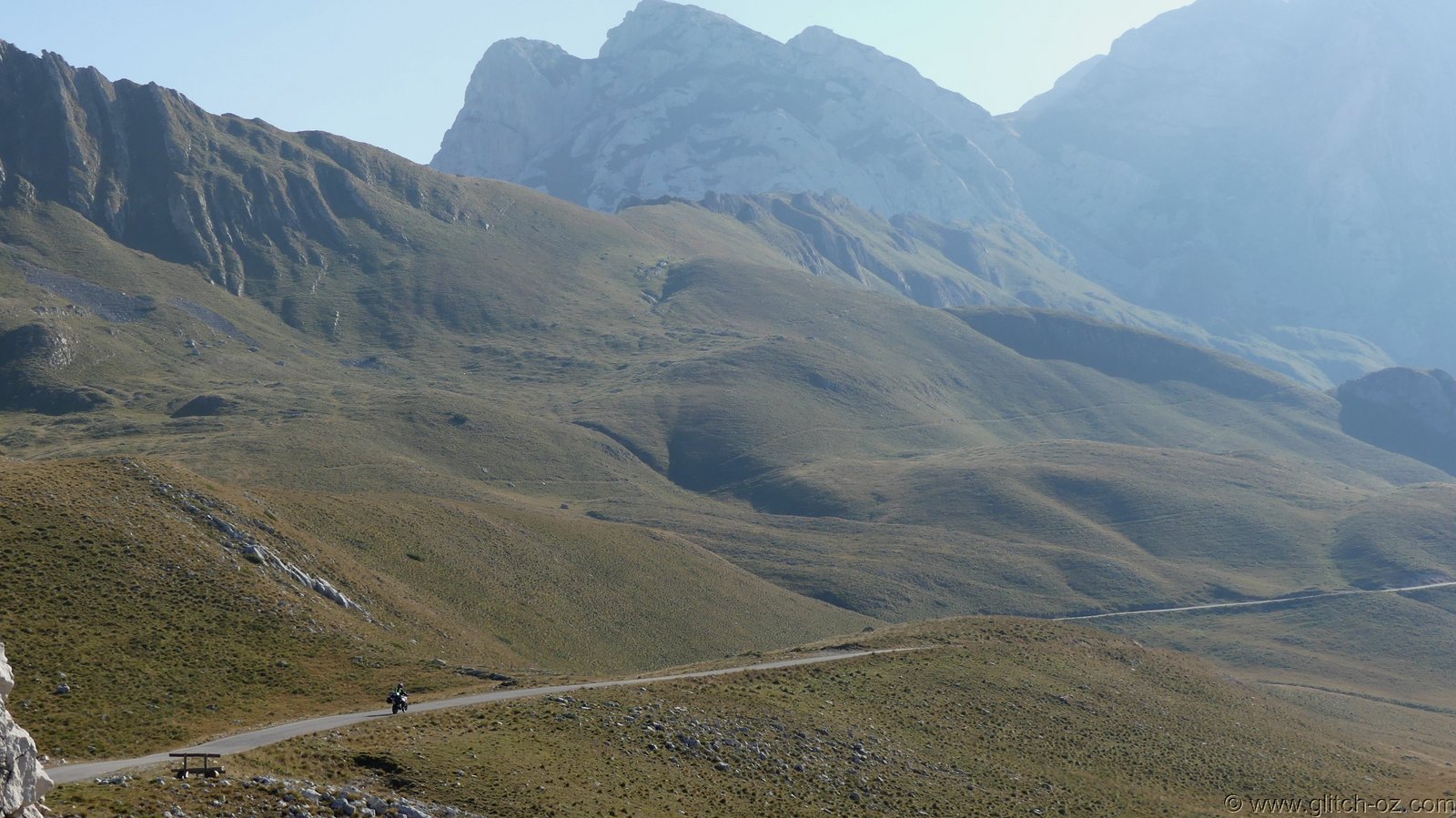 ...before an afternoon's madness at the "Serbian Grand Prix" and the delights and wonders of Western Romania, the Trasfagarasan and Transalpina Roads across the Carpathian Mountains.
Oh....MAAANNN!!!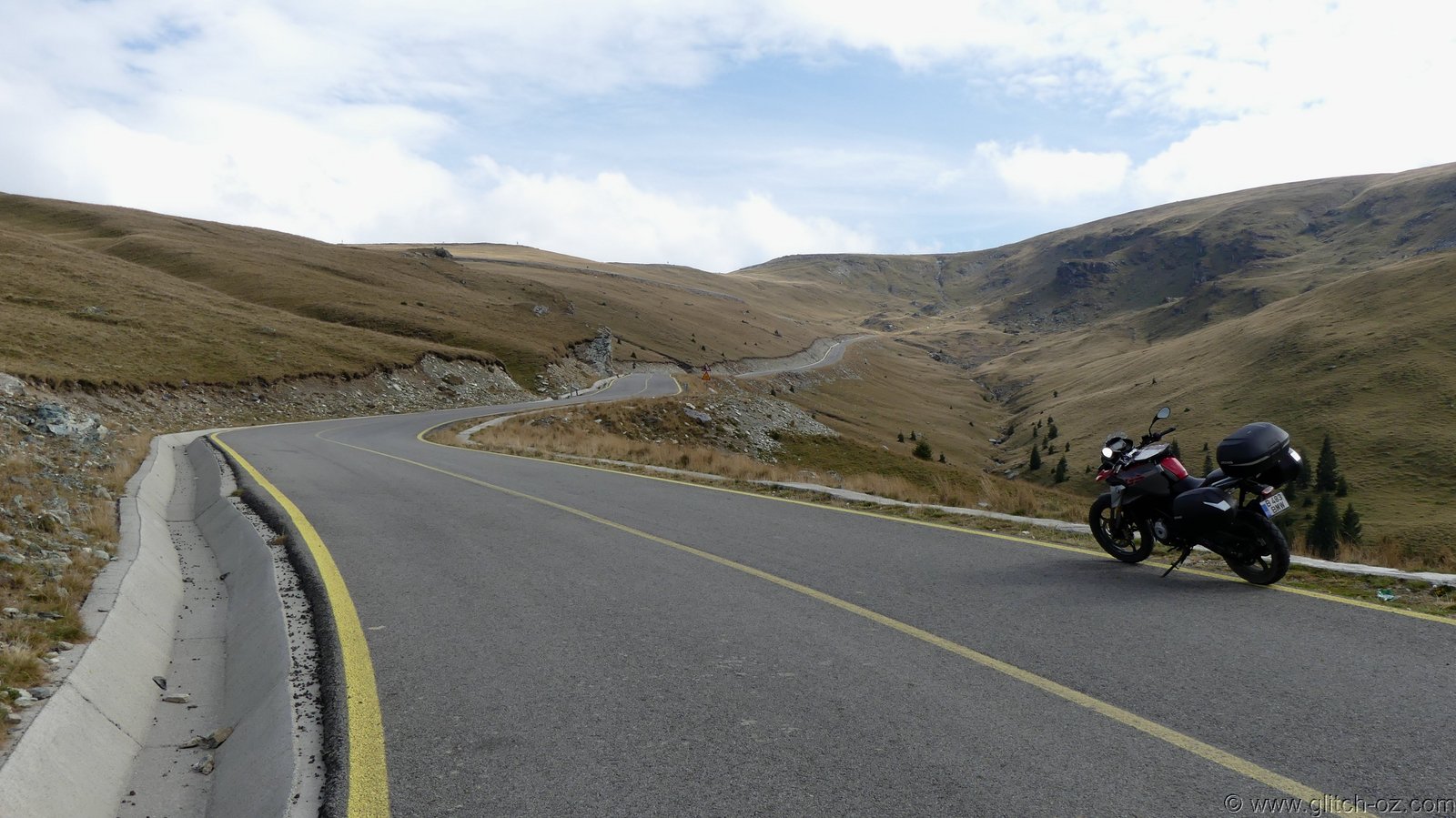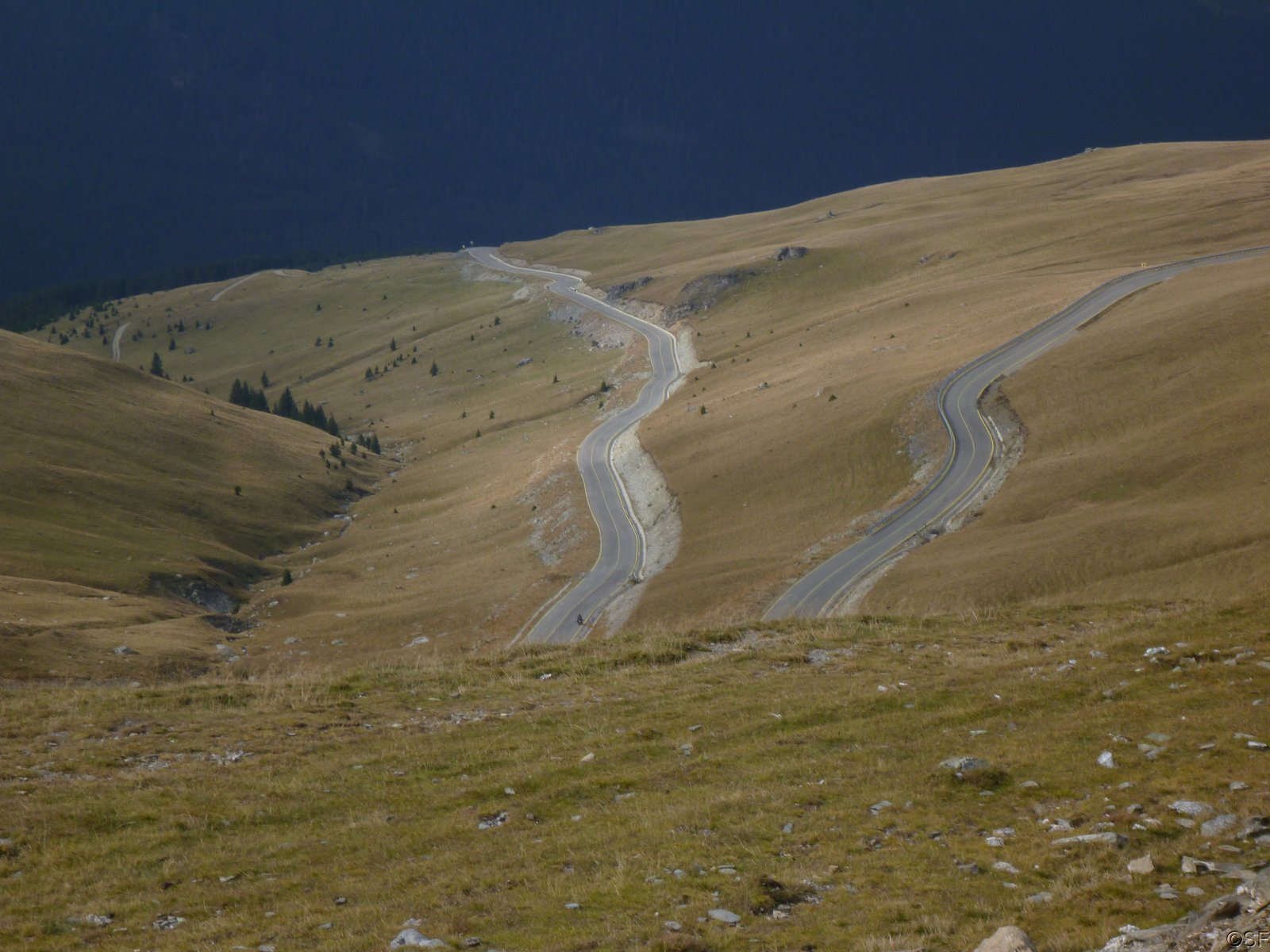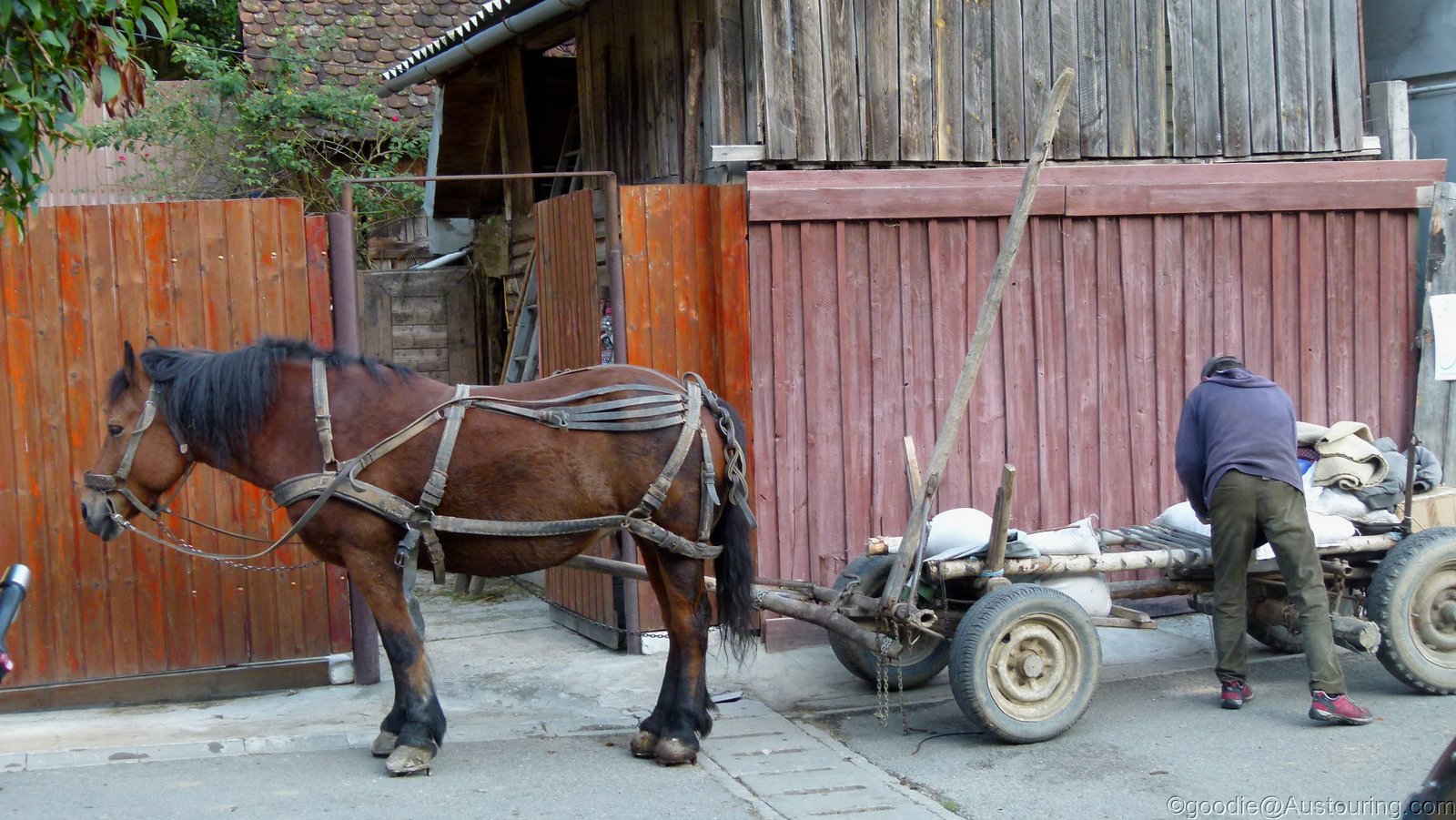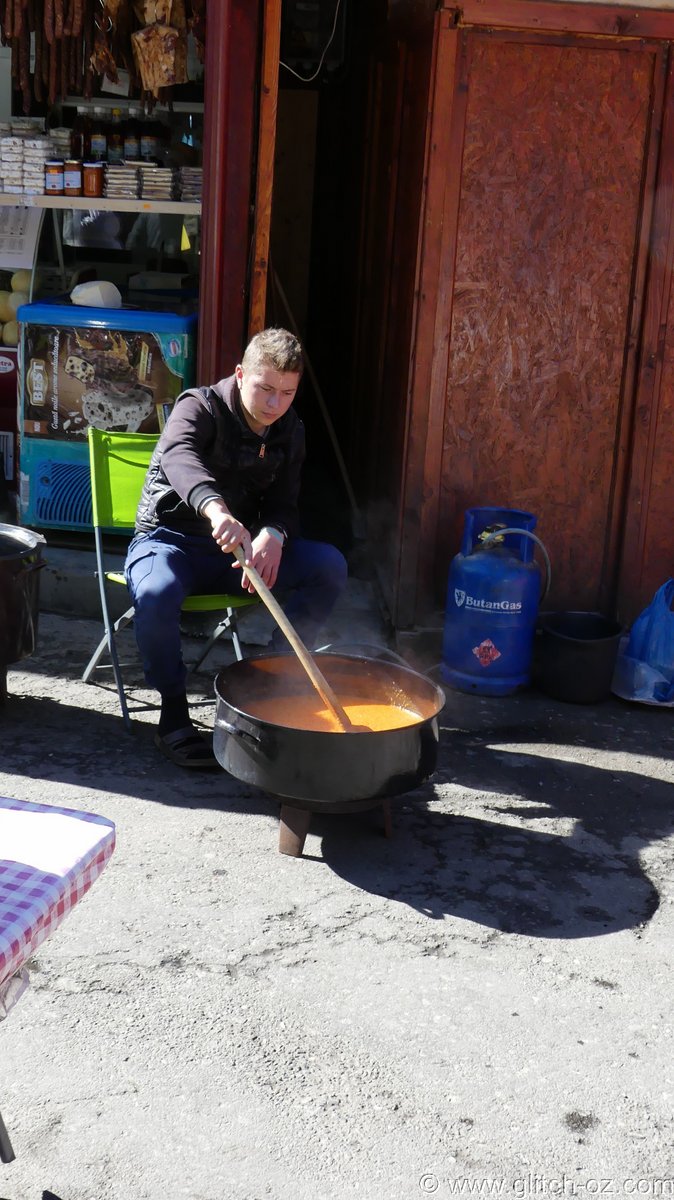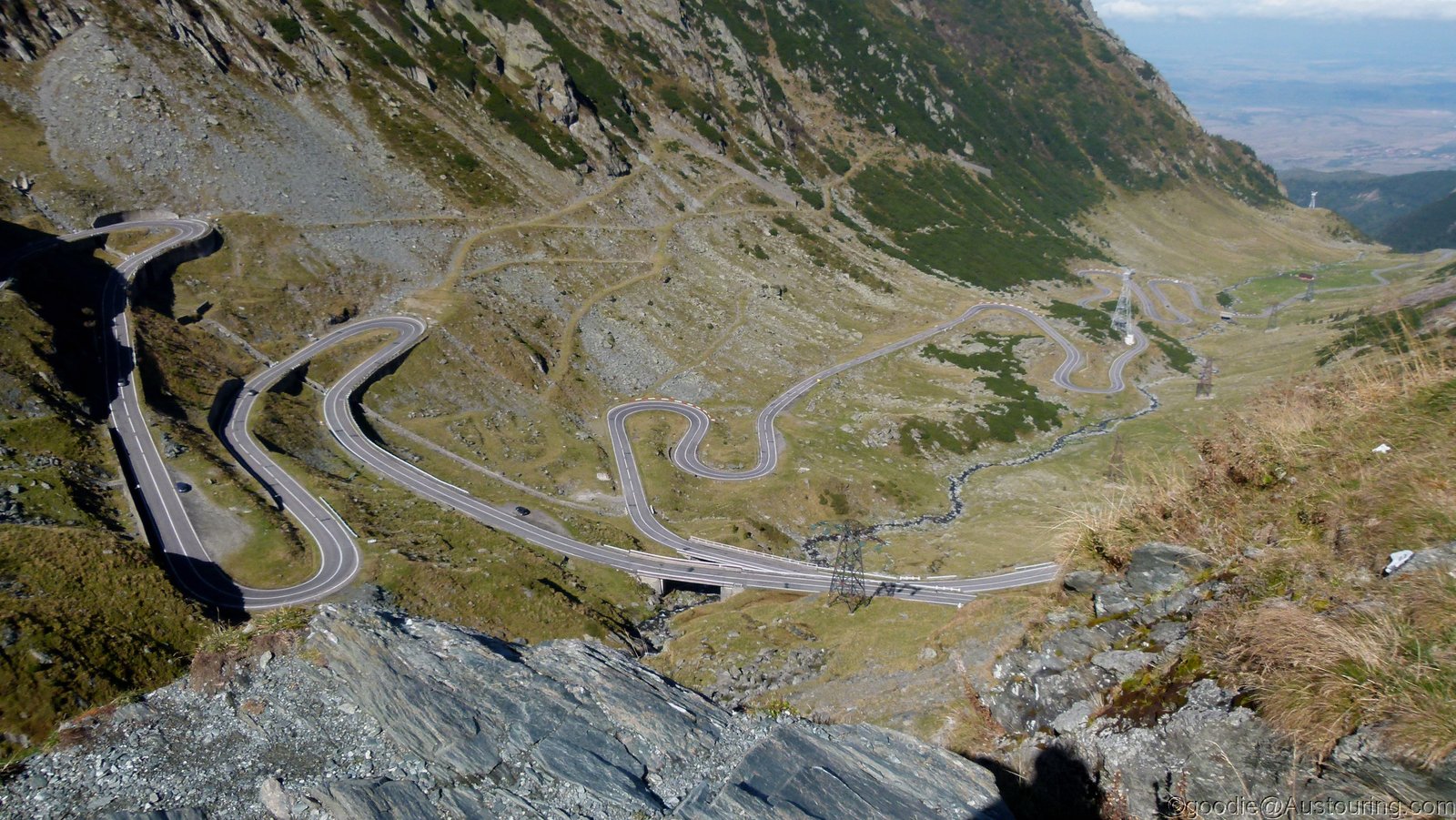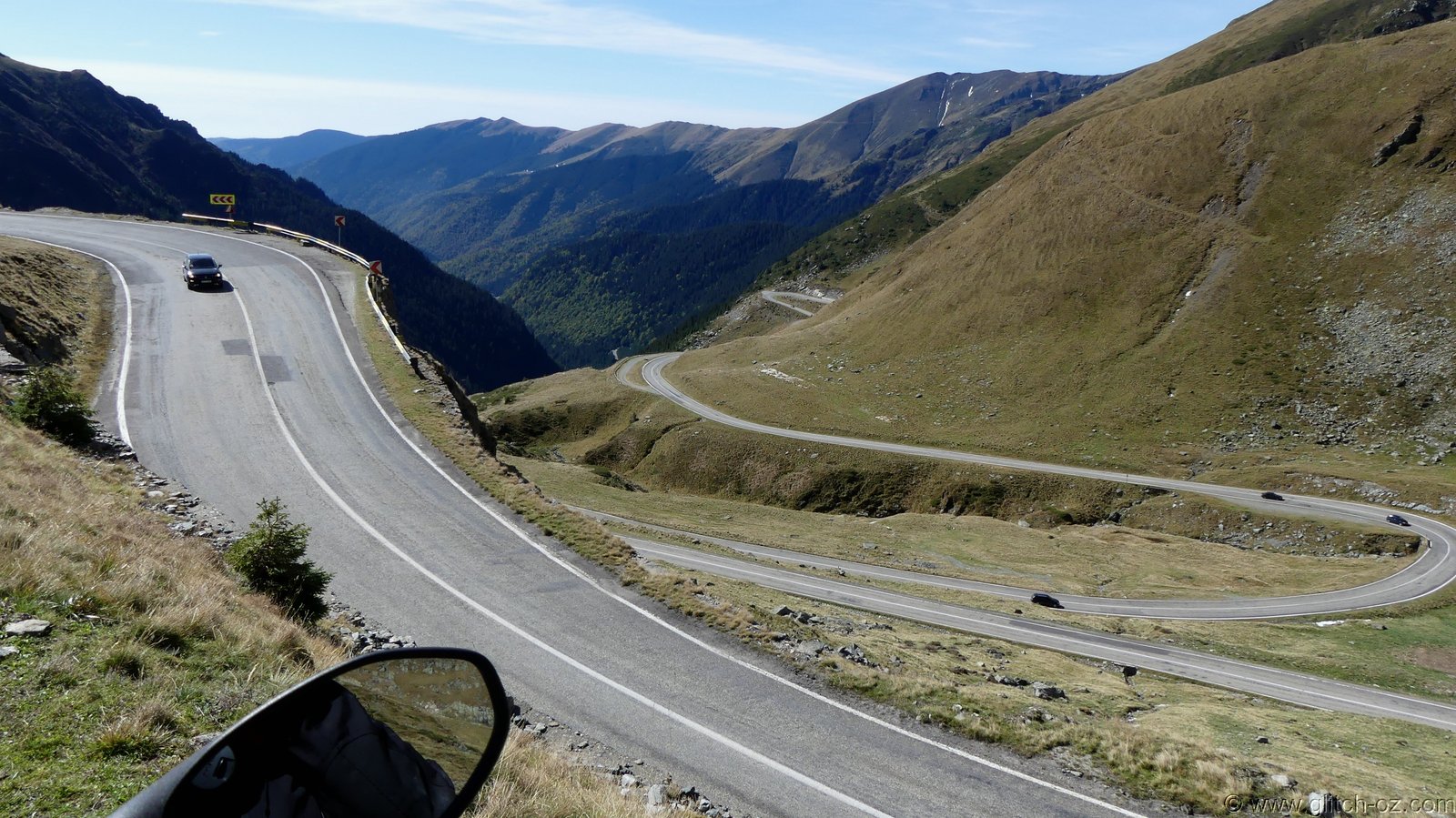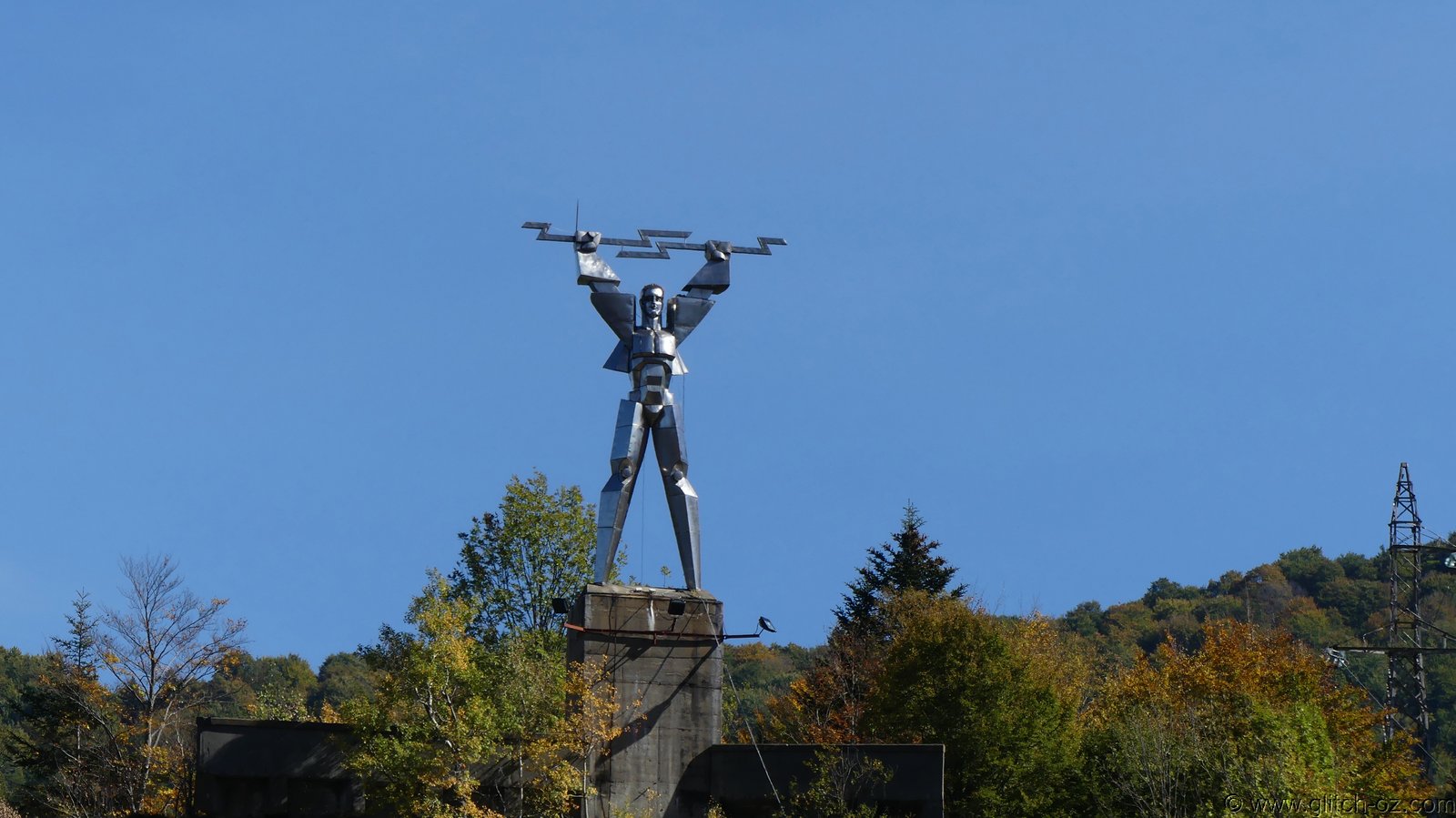 A 700+ pic rollercoaster-of-discovery of some of what this corner of the world has in store...and ONE HELL OF A RIDE!!!

Balkans_2018...You Only Live Once!
The Full Yarn ---->>>>