Mapping the next ride...
Staff member
Busy Sunday at Bayles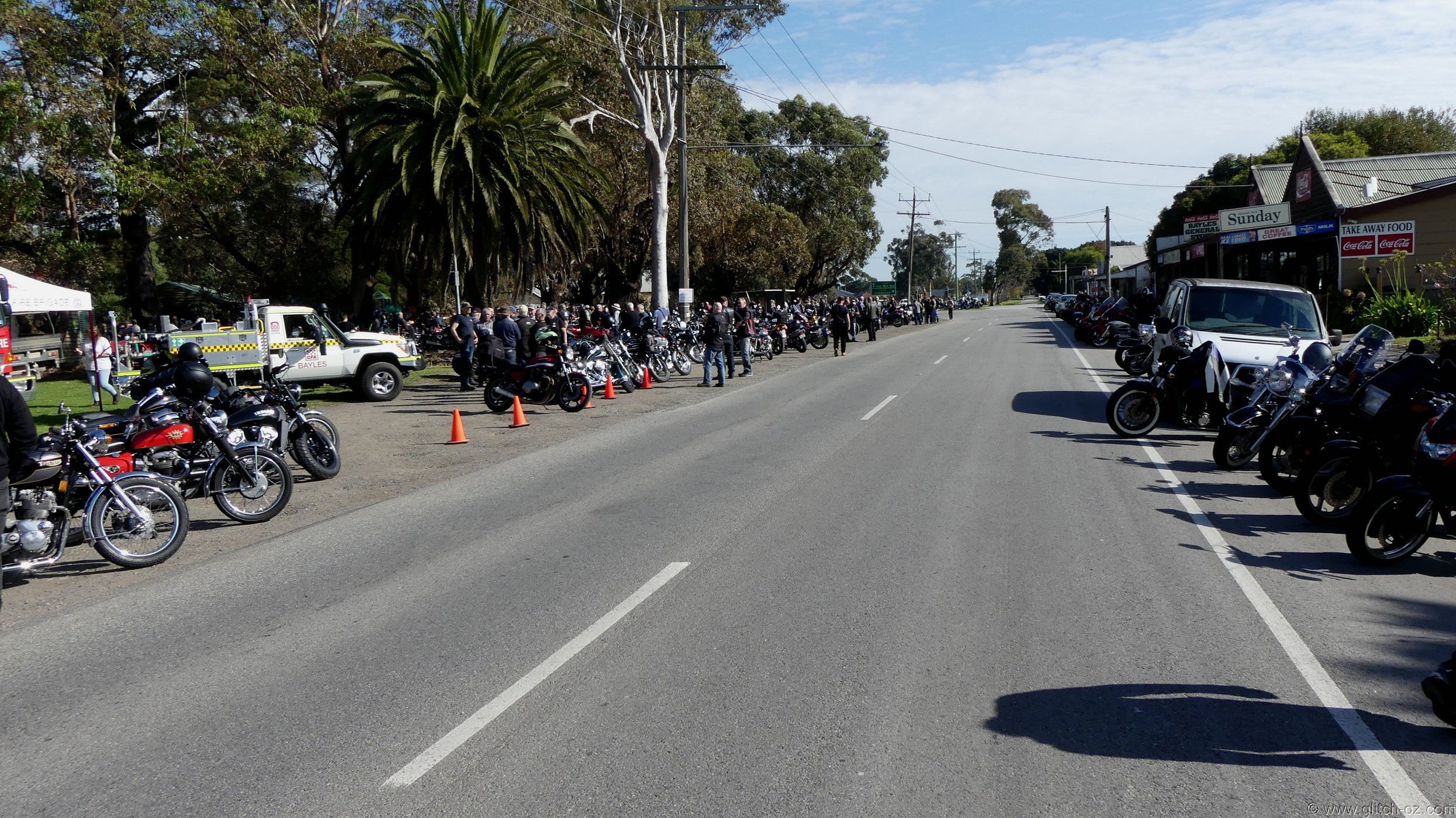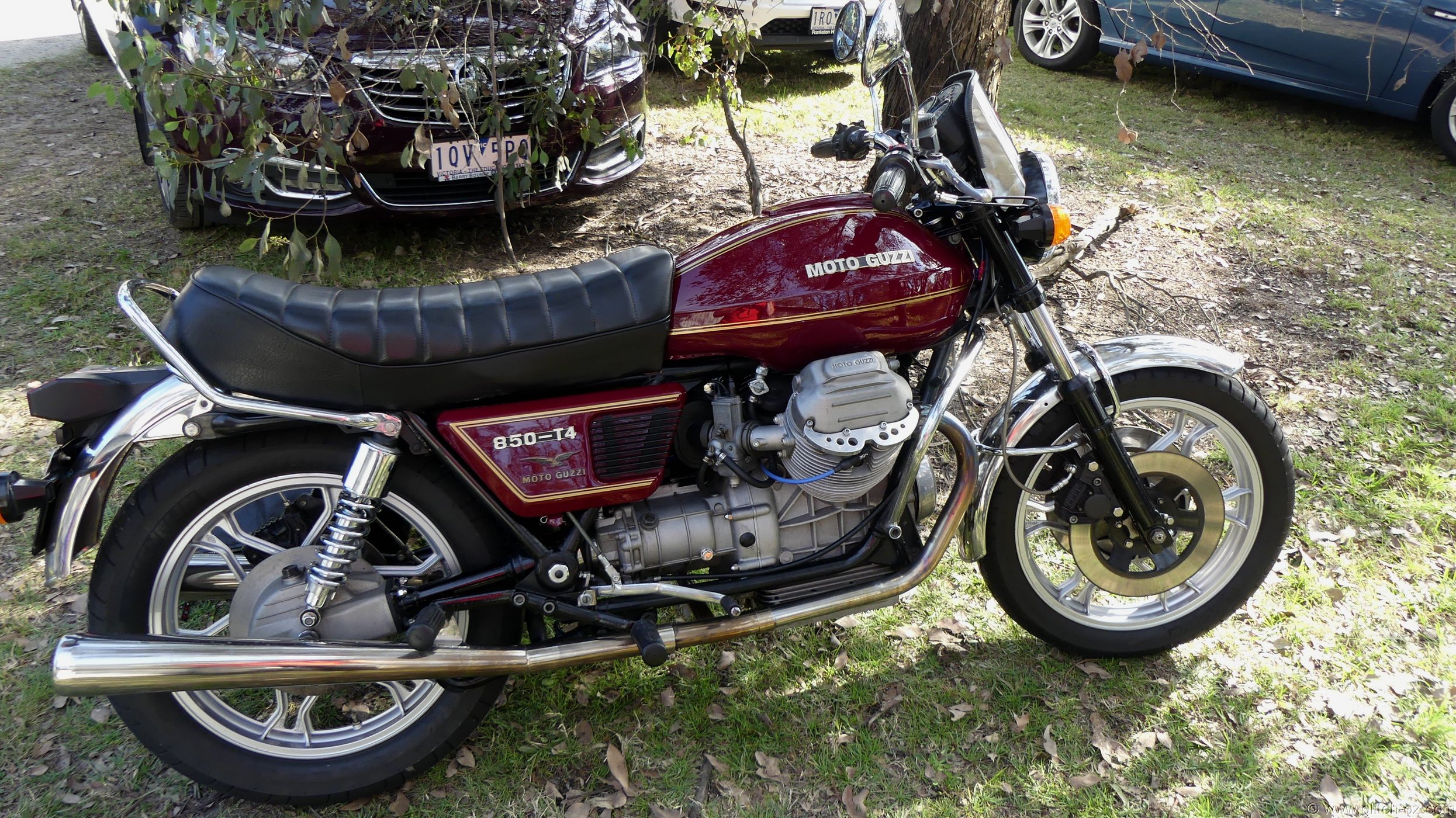 For some it might have been 4-wheels...but they were THERE!!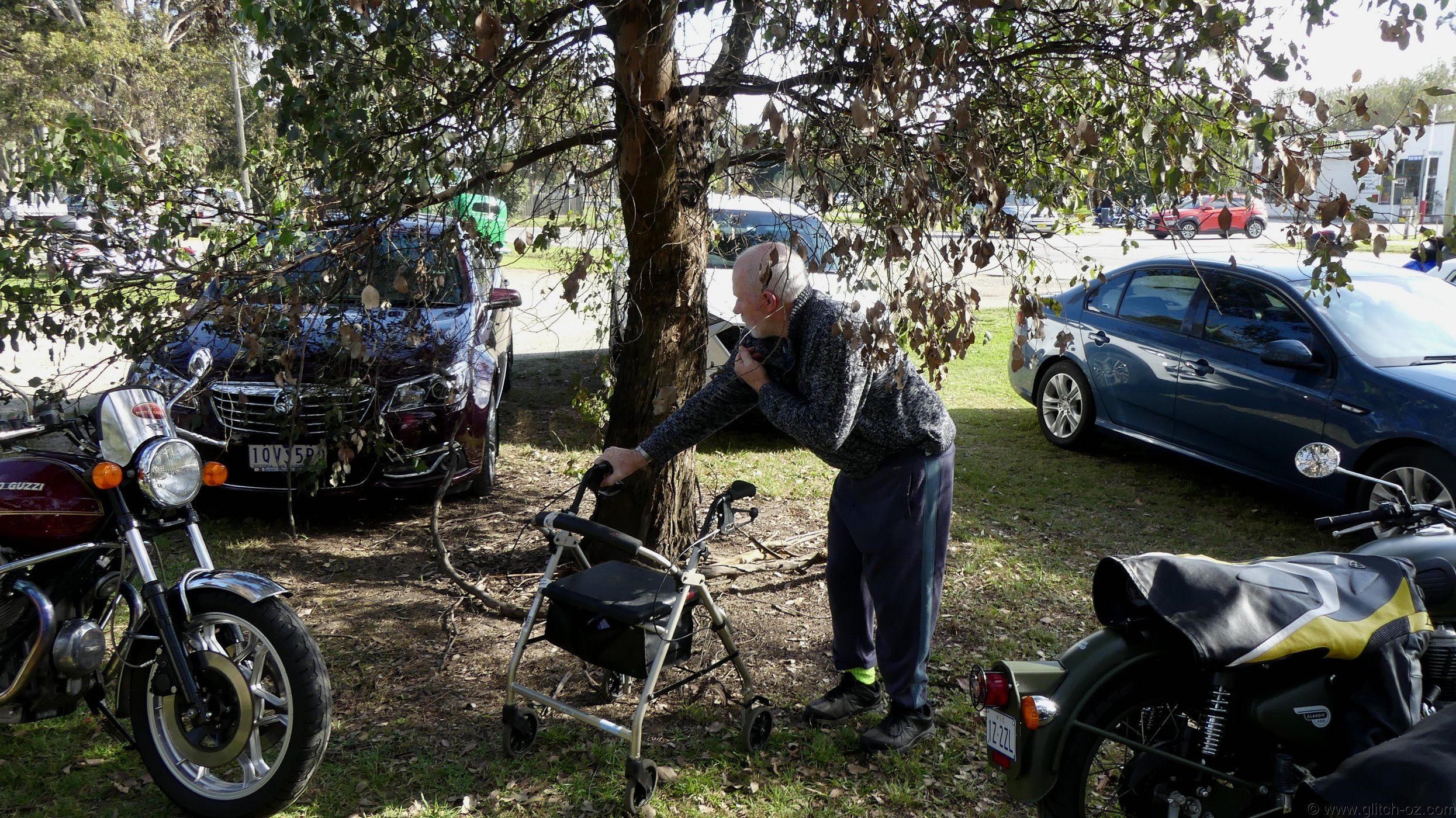 I always hankered after one of those when they were around...weren't they Italian built?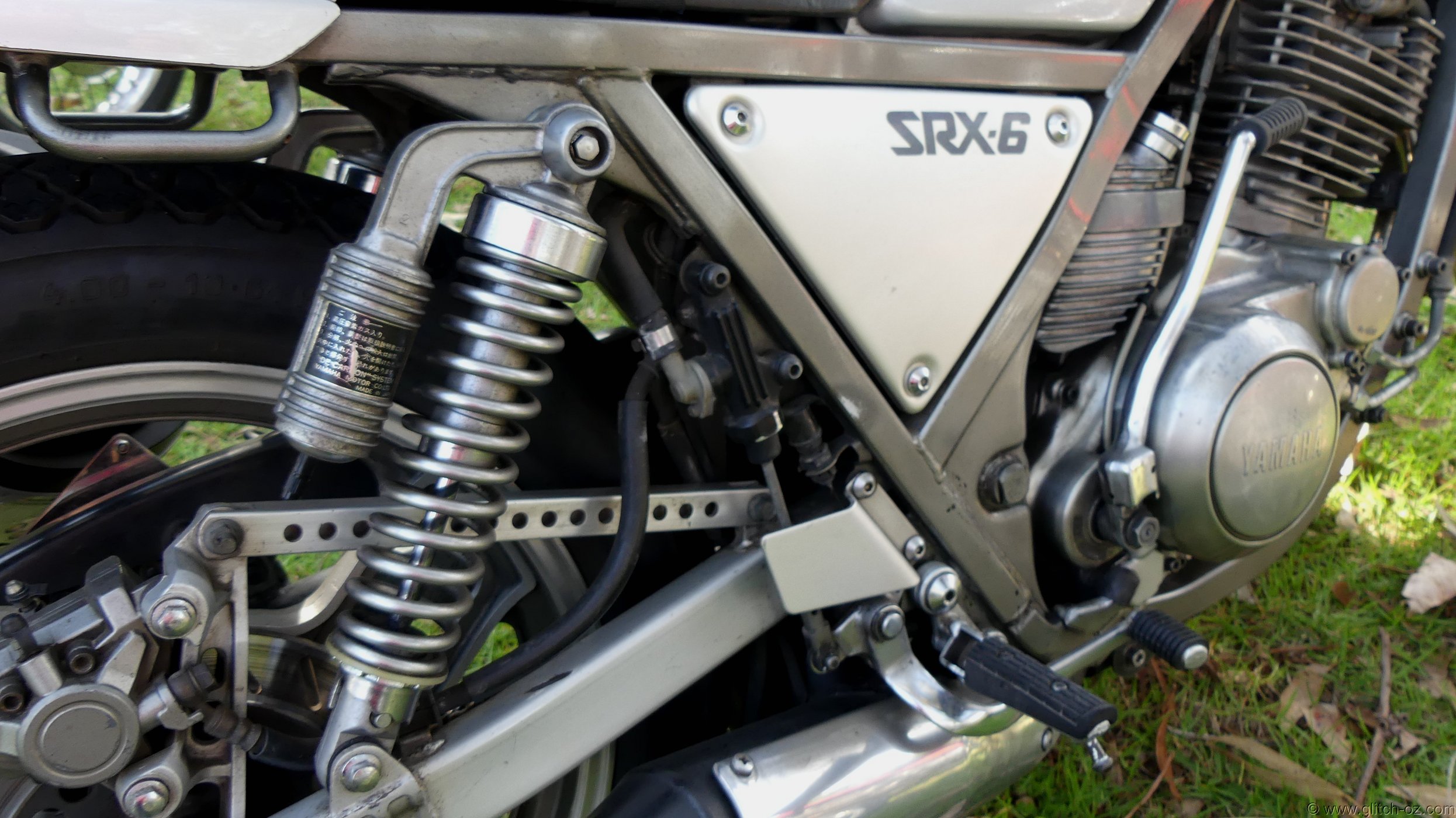 The sound of yesteryear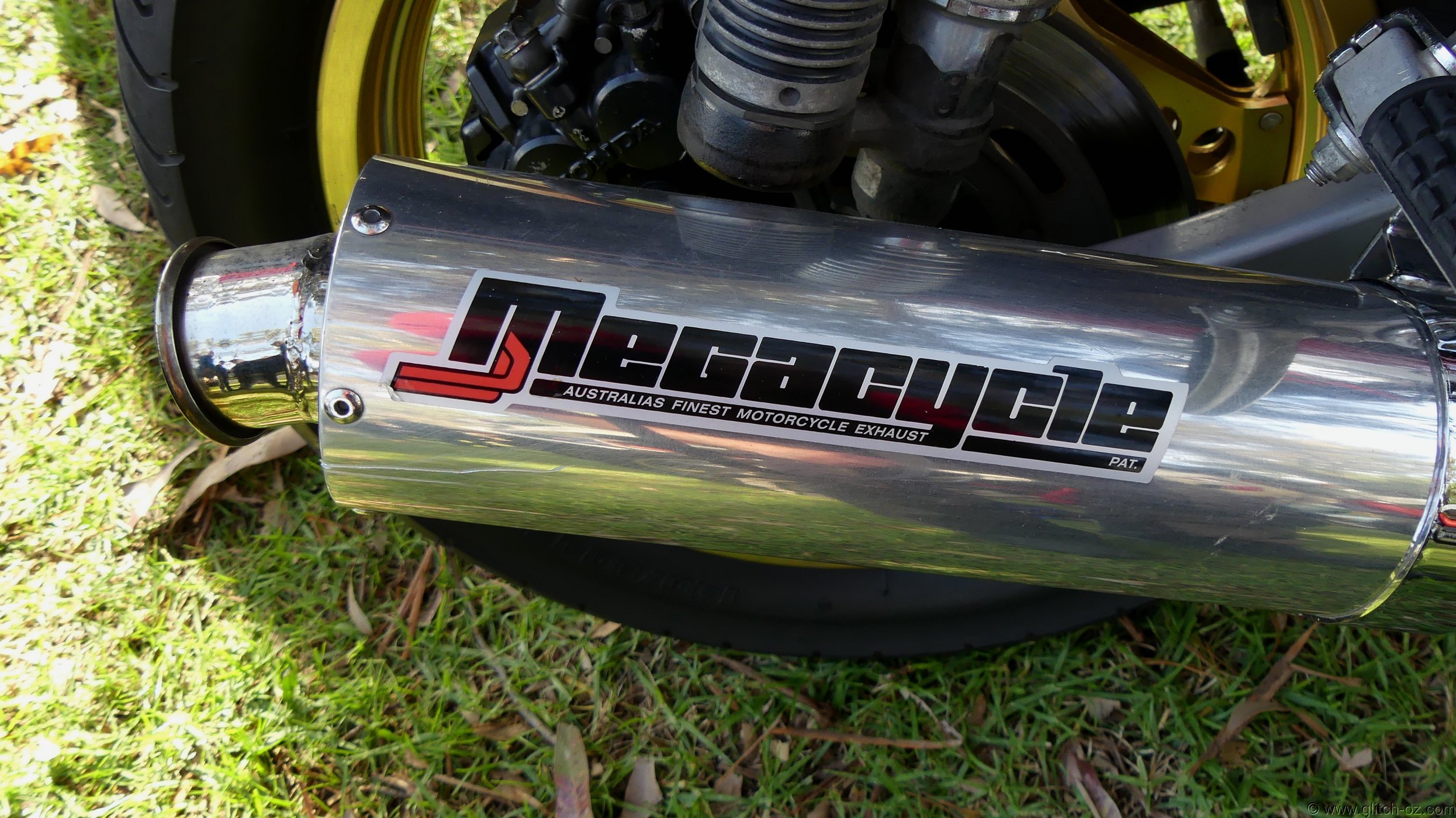 The Communist-50/60s....a Jawa, dual piston/dual plug/ SINGLE cyl 2 stroke
(there is no direct translation for the German Doppel-Kolben/ dual-piston with single combustion chamber)
Maybe a 250?...all complete and original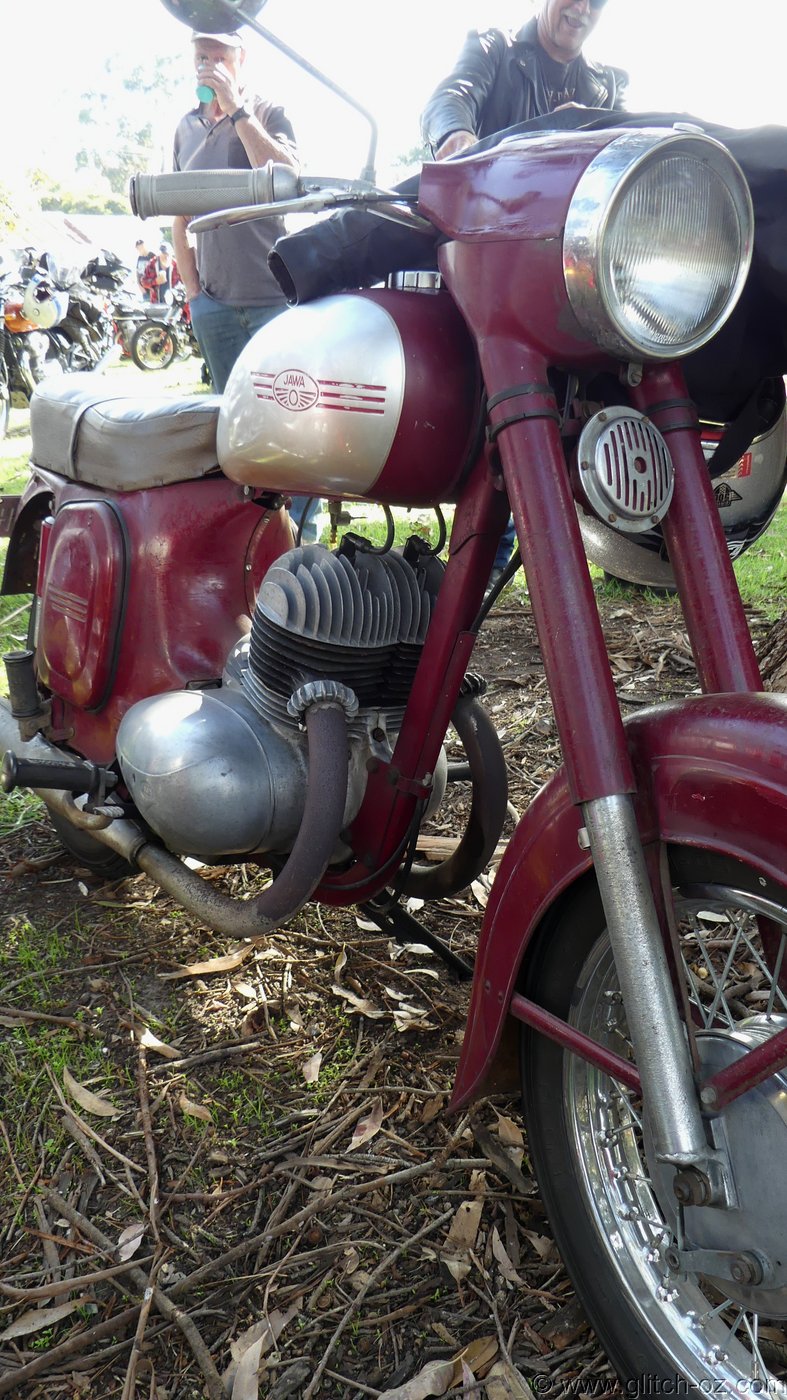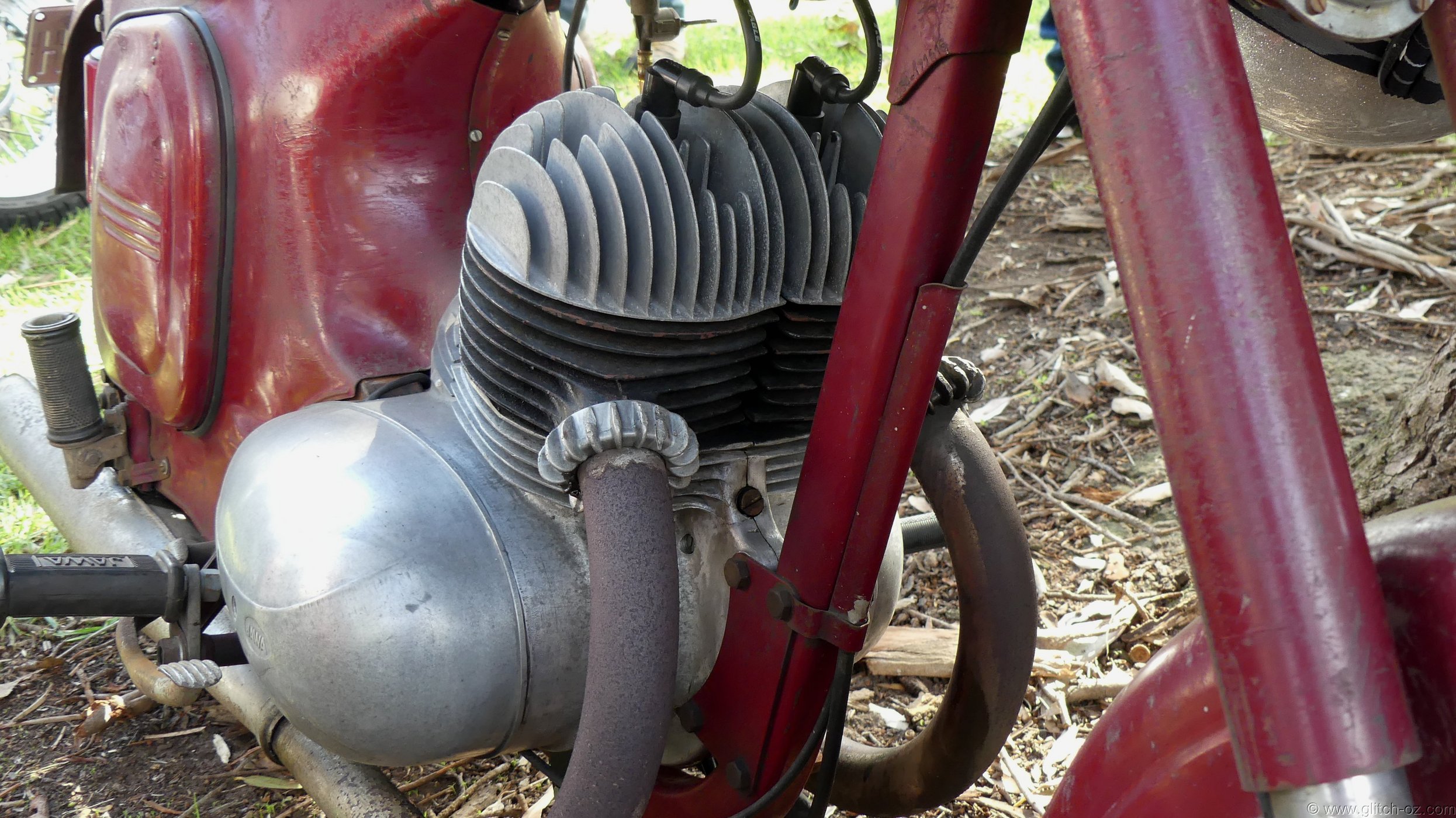 Loads more weird stuff for the Captain on this one...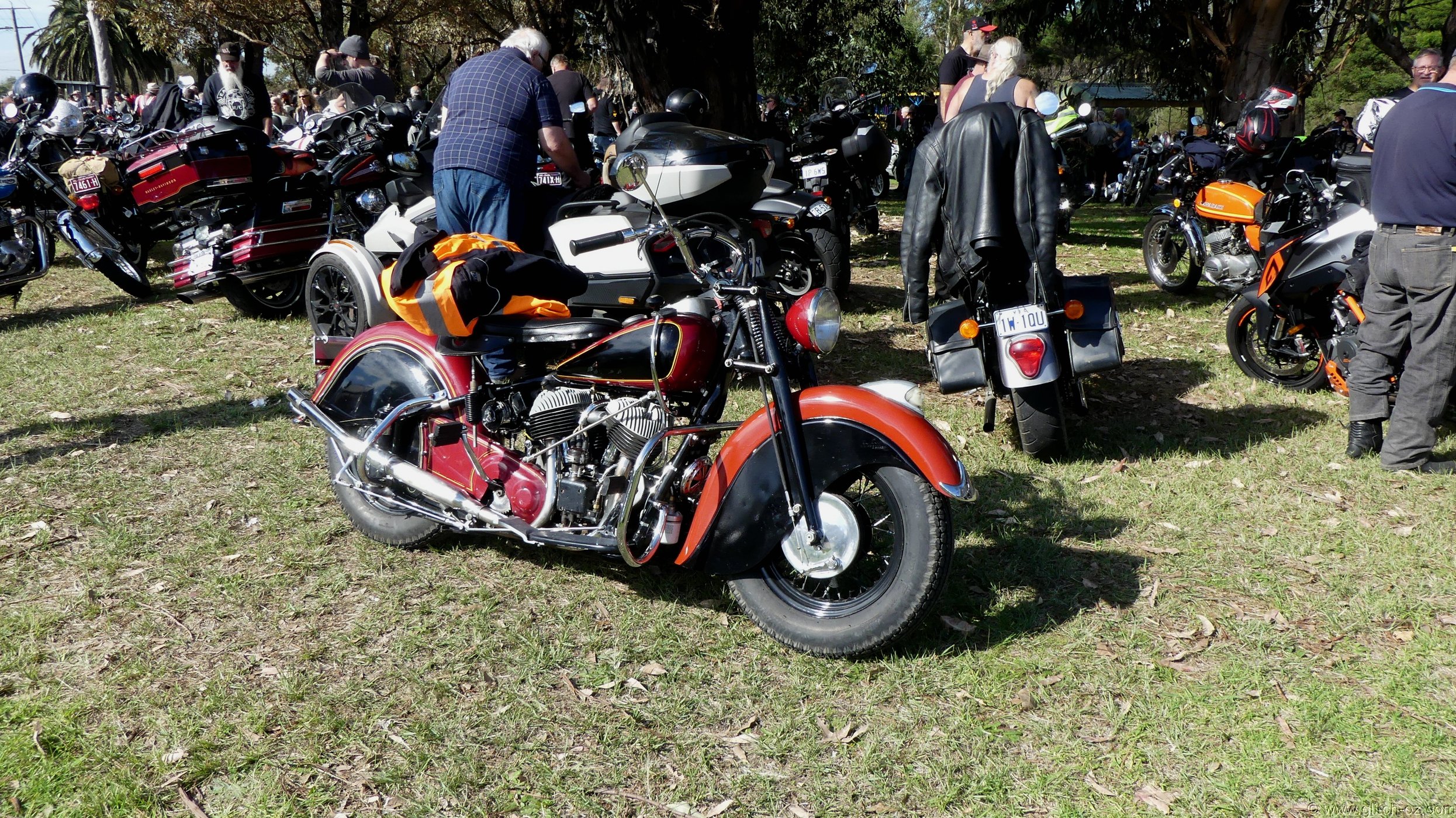 A hand-shift? A springer front-end?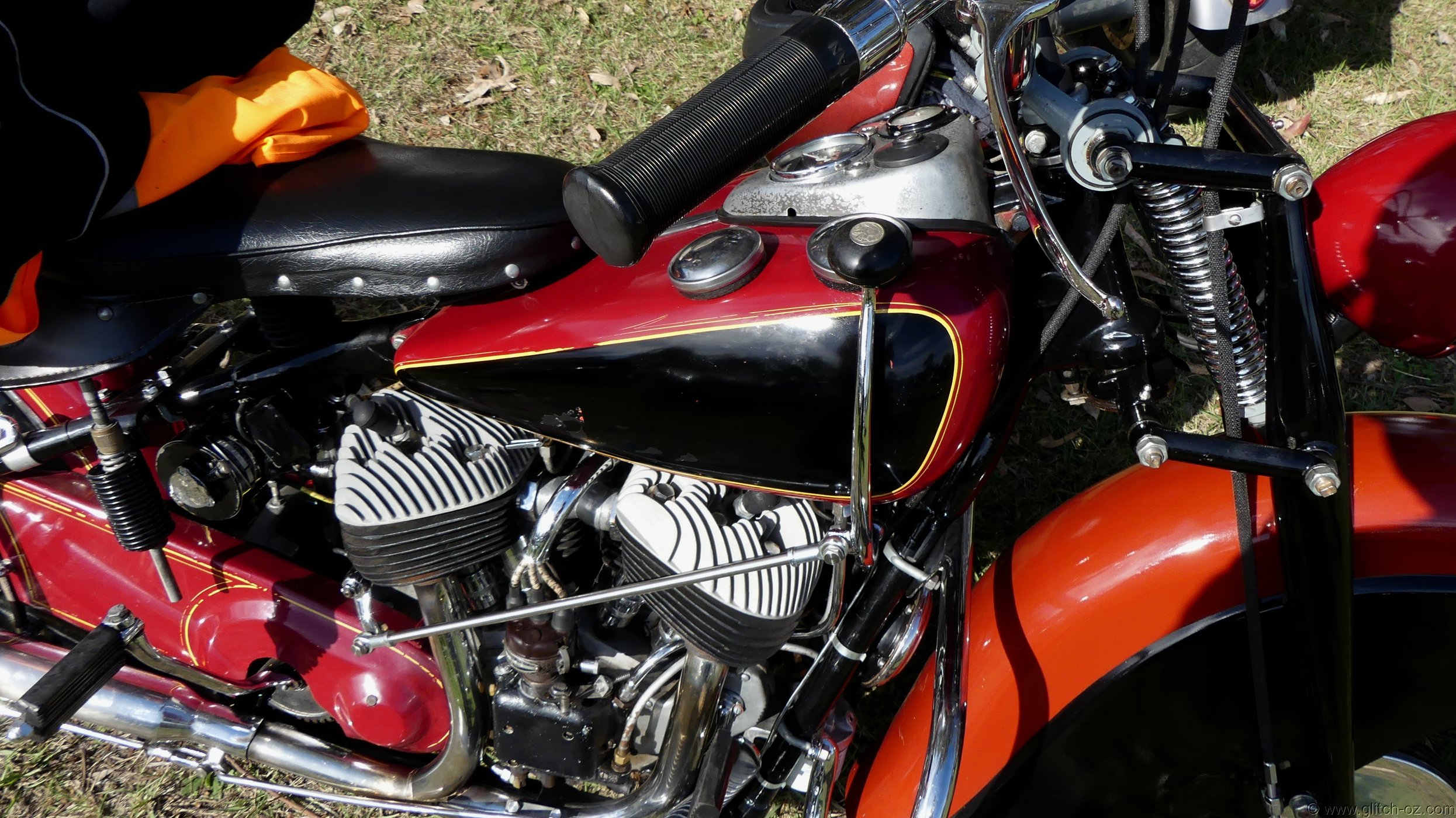 What's that thing down there with the cable on the bottom and the 3 wires out the top?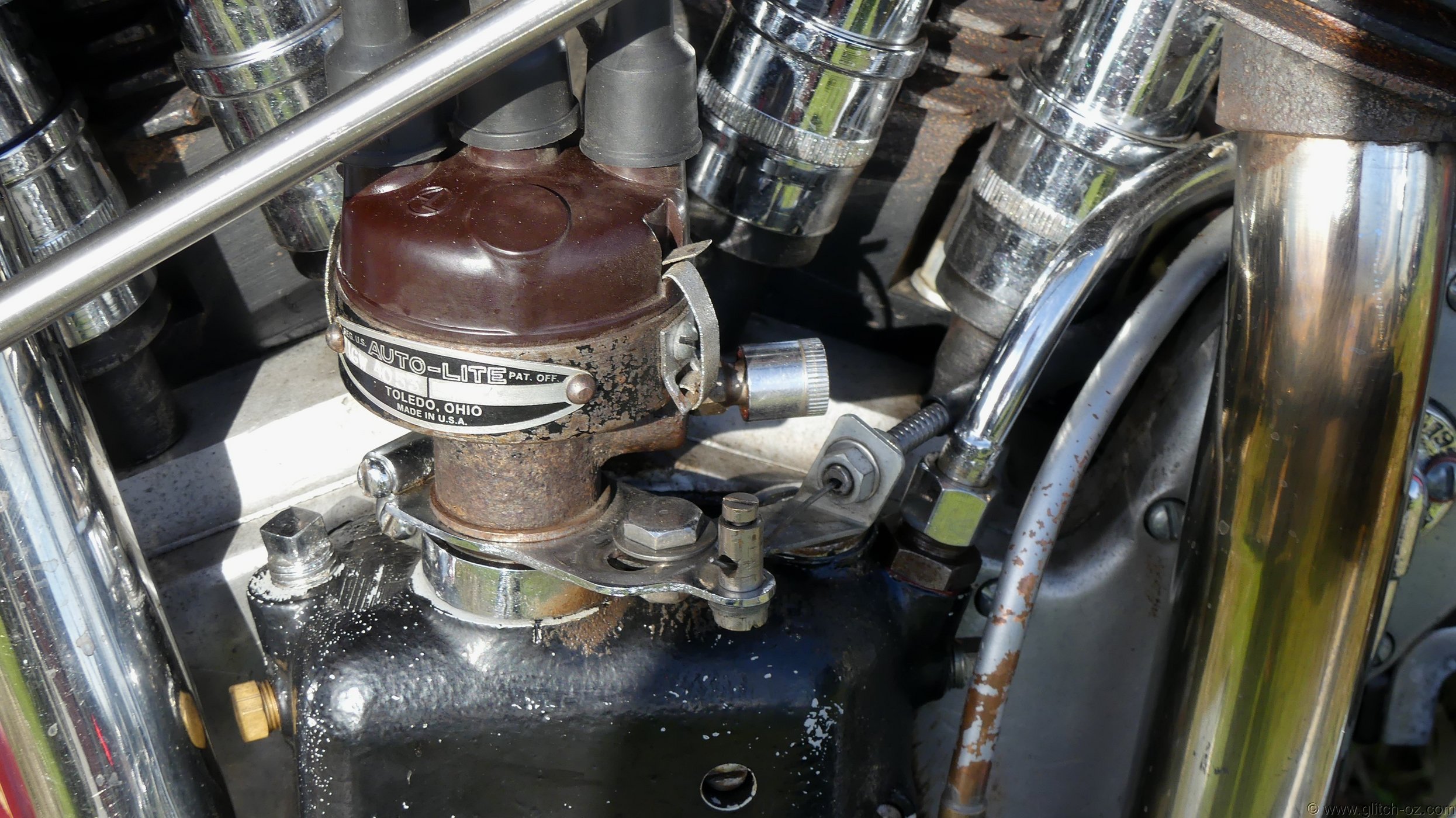 Oh, the years of the Triples....Suzuki and Kwak going head to head for sales numbers in 2-schmoke-land. The skies never were so blue again.