Mapping the next ride...
Staff member
The last one has been too long ago...but in memory it still seems like yesterday.
http://www.austouring.com/forum/showthread.php?t=1925
Even though the last week blitzed by like a movie at warp-speed, things finally turned good with a few hours to spare before the 3-and-a-bit-hrs flight across the "dutch".
The way any decent trip should kick off...cheers!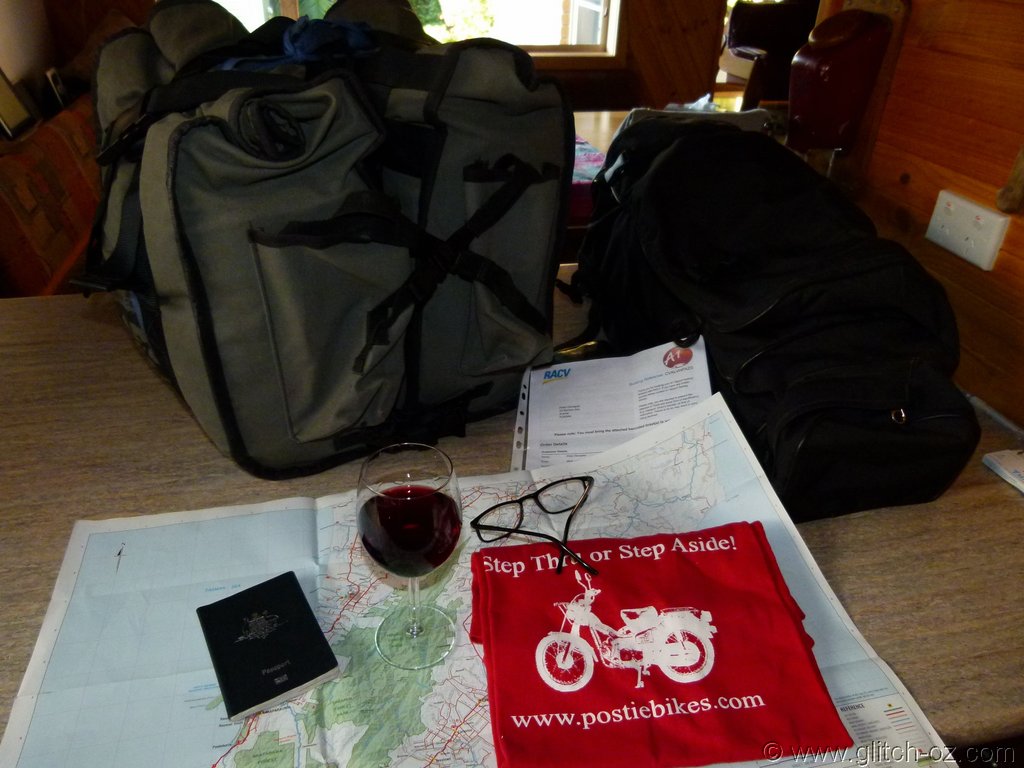 So...what's up this time?
Oh yeah...New Zealand's Northland.
Follow the call of "the Platypus".
Sticking the nose into all those tucked-away places that
the normal tourist will never see.
Follow the lure of the fabled, little 110cc tiddler... letting the 7.5hp rip away and make those skinny pushbike wheels plough through lots of the deeeeep, coaaarse NZ gravel.
And sand...and beaches....and lots of other places those things just shouldn't go and definitely weren't made for.
When Bernard promised 2 "ready-to- ADVtravel" Posties, there was not a split second of hesitation.
GAME ON!!
Add a welcome like this and nothing can go wrong....we all know that's bullshit, but it sounds... hopeful?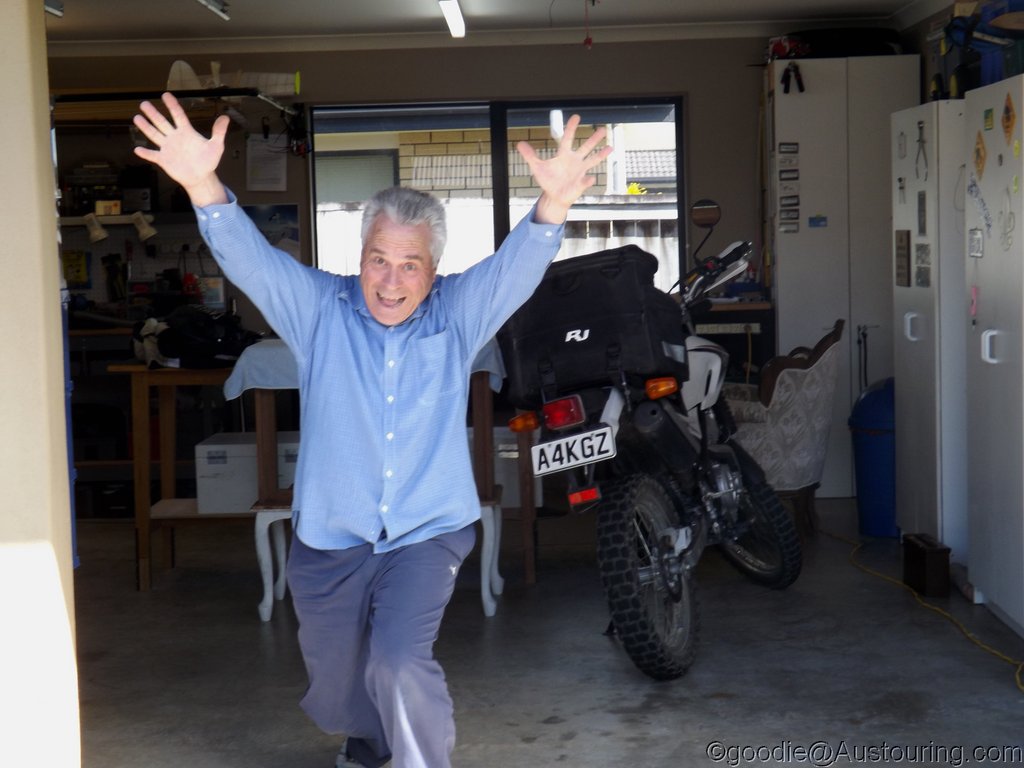 NORTHLAND!!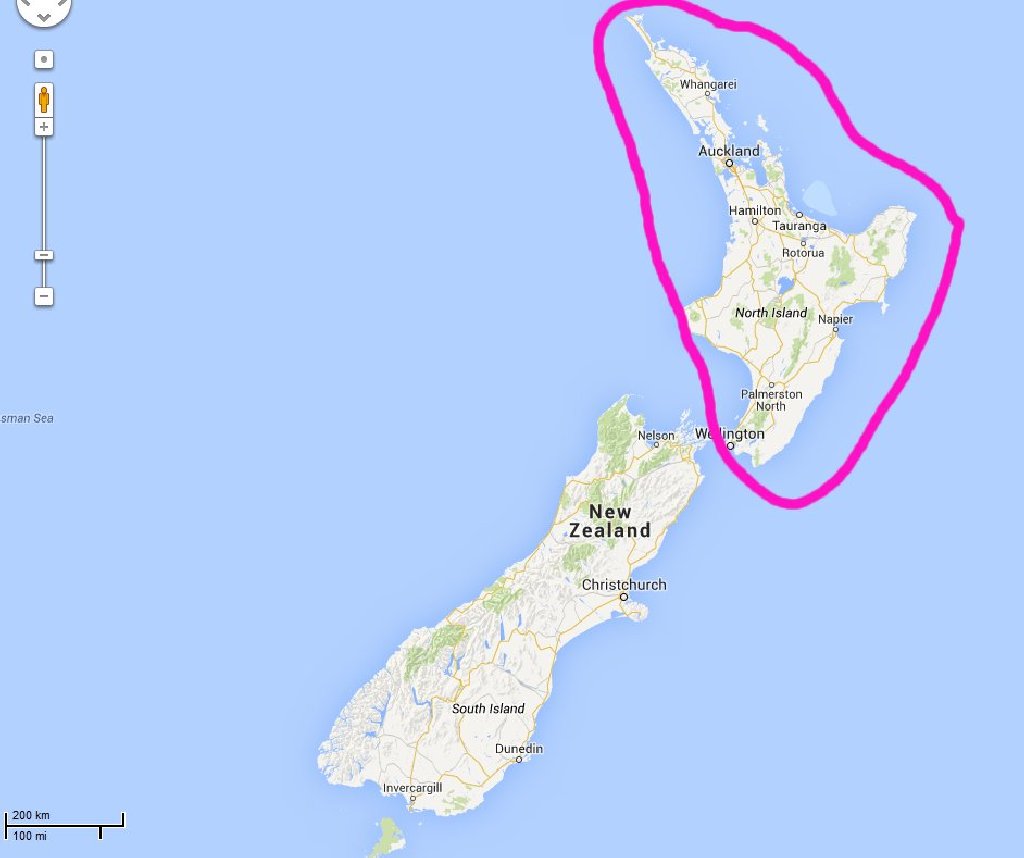 "Where're you goin?...
"Yeah, my brother was there last year, had a great time with the jet-boats and that train-ride across to the other side of the island...and the chopper ride to the glaciers...yaddayadda groan...
Wrong island, buddy.
NORTHLAND!!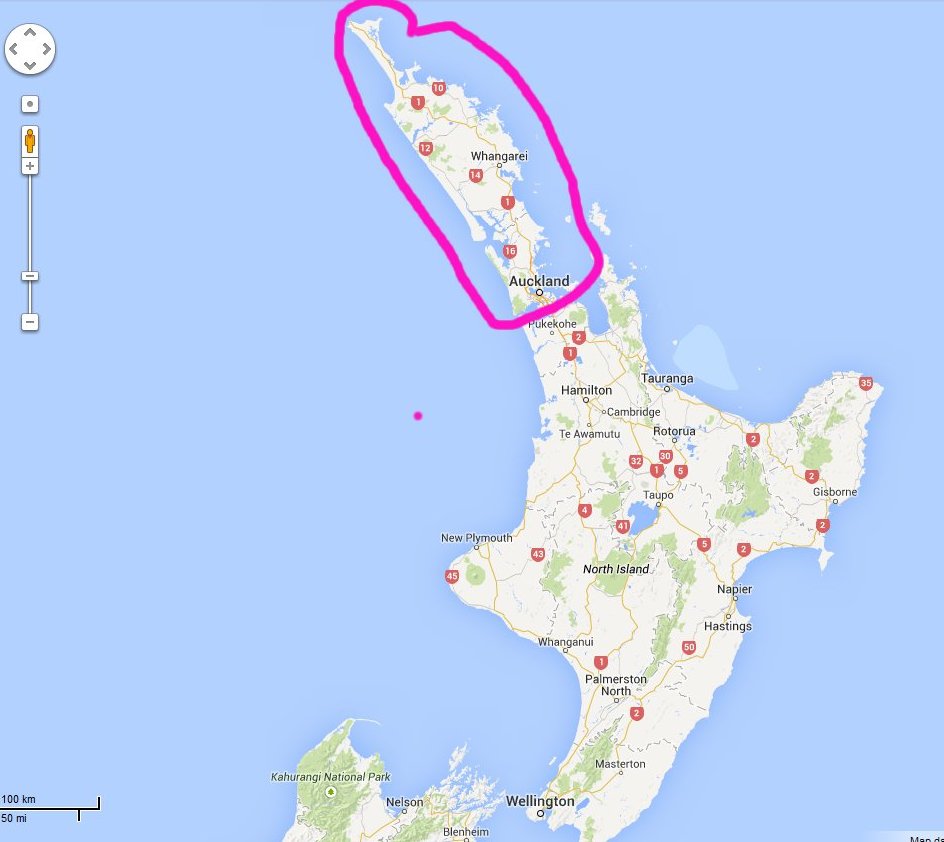 "Ohhh...you mean that stinky place, wotchamacallit...Rotorua, that's it... and those Hobbits. Did a boat ride, too, he did...around all those little islands and a day around that Coriander-place, near Auckland, you know...yeah, Coromandel, that's it.
MORE GROAN!
NORTHLAND!!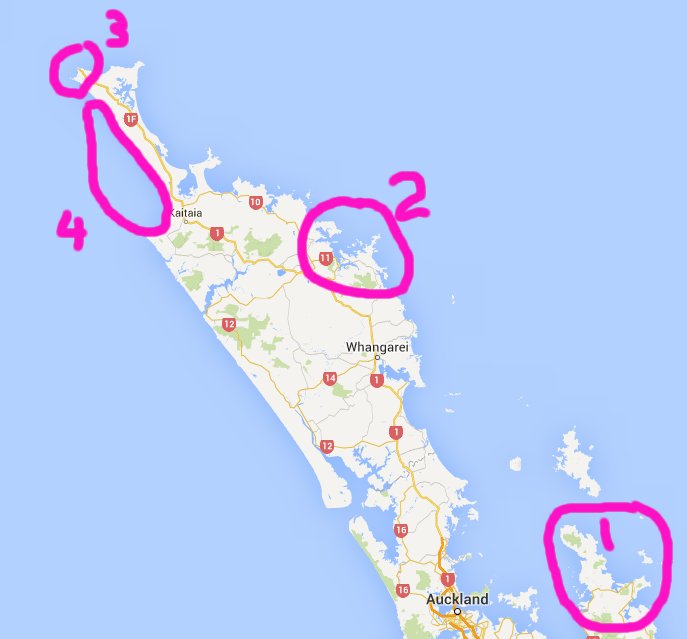 Just the bit of NZ north of Auckland.... that narrow, sometimes barely 35km wide piece of heaven that's been so comprehensively written off as a motorcycle wasteland, hmmm.
There's nothing much there apart from a handful of tourist spots like the
1= Coromandel (which isn't really Northland, either)
2= Bay of Islands
and a couple of second-string places like
3= Cape Reinga
4= 90Mile Beach
How about we'll go and check it out, aye?
NORTHLAND!!
The slow way!
A HUGE THANKS
to our fabulous hosts Sue and Bernard for making us feel so welcome, it left us speechless and humbled. We've never learned so much about NZ before as in the time spent together...thanks for the patience and ALL the answers, GREAT stuff.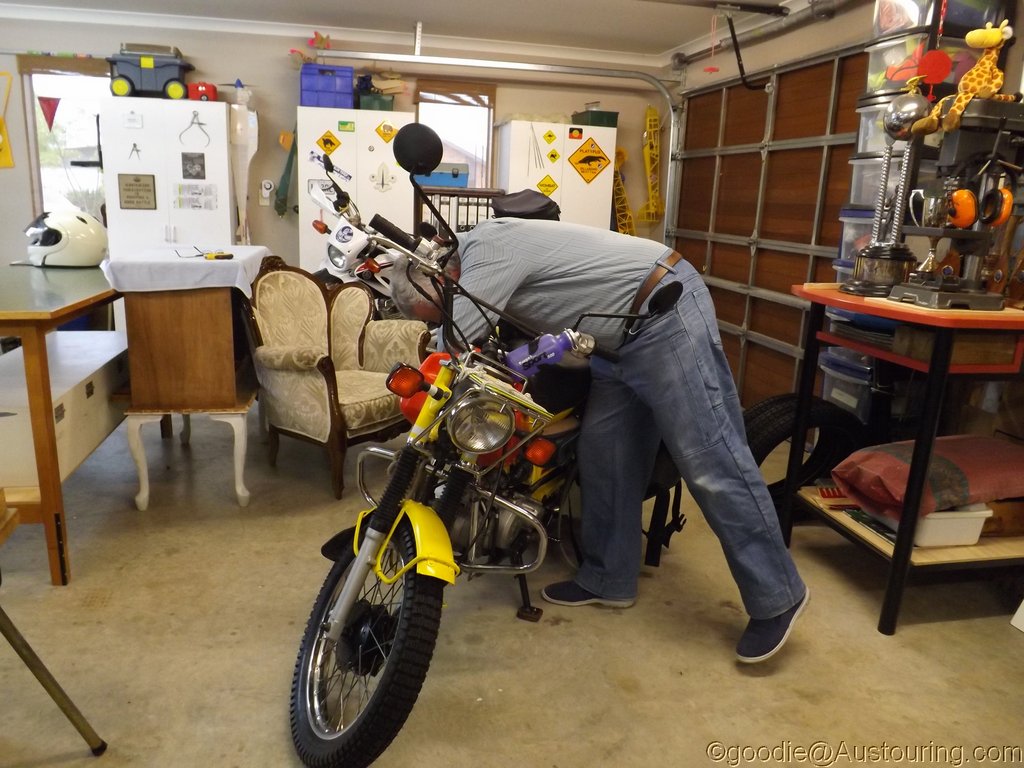 And then, of course, the 2 stars of the show, Hewie + Louie (or something like that).
2 CT's in their prime, lovingly fettled to perfection and shiny grandeur!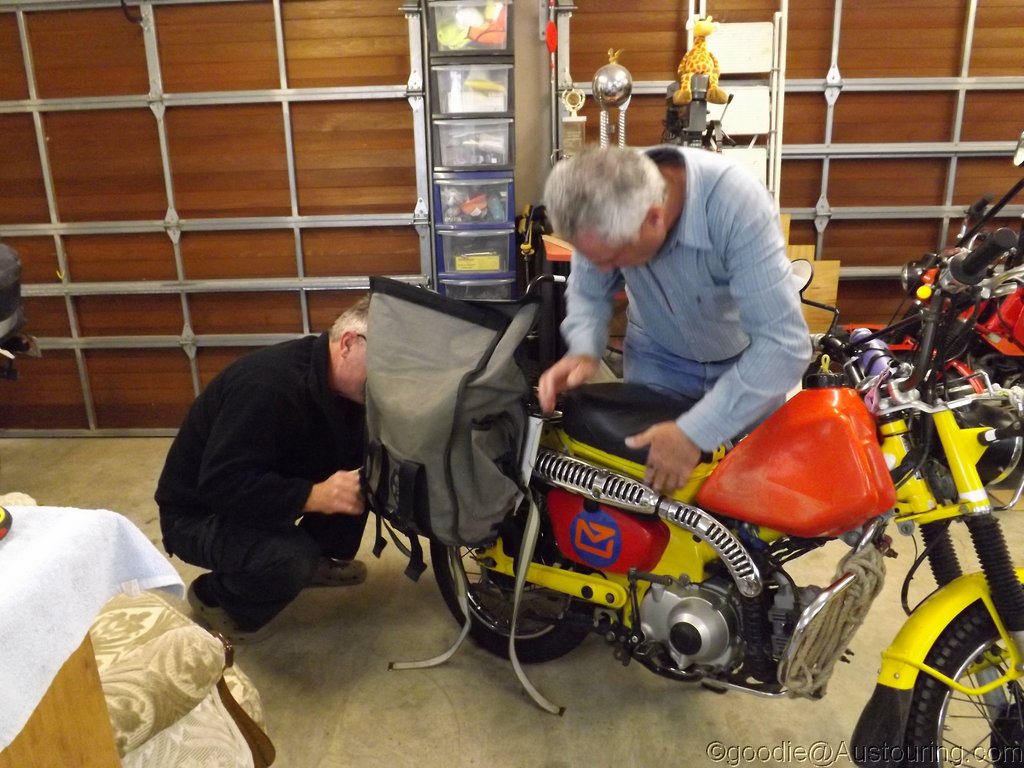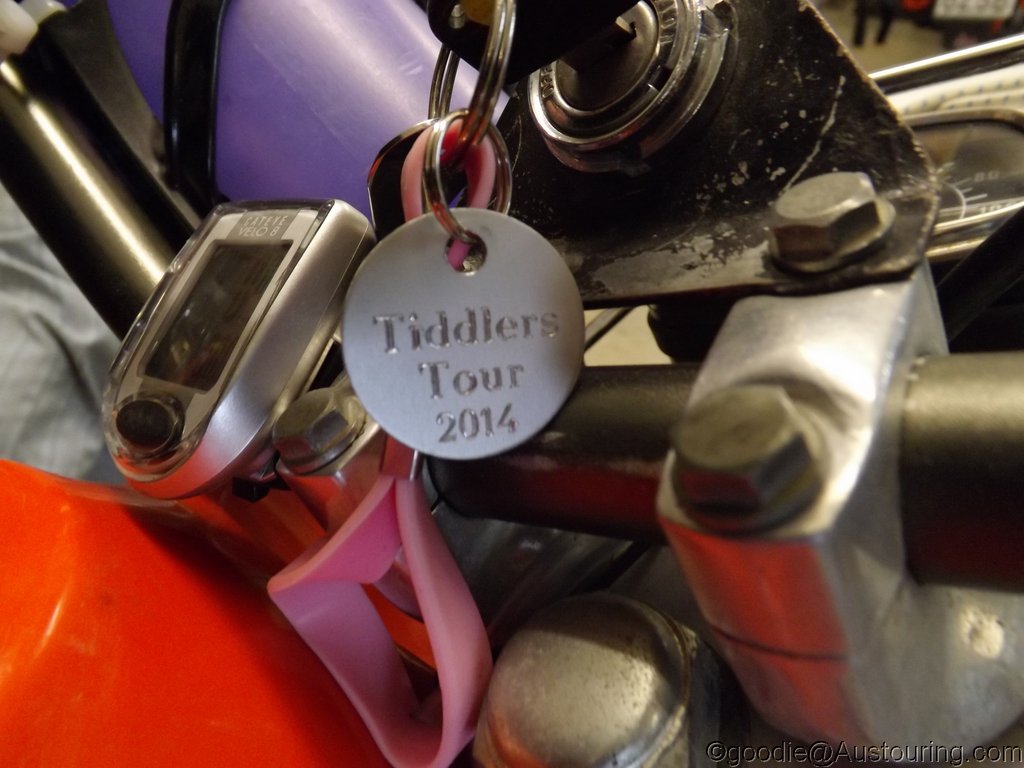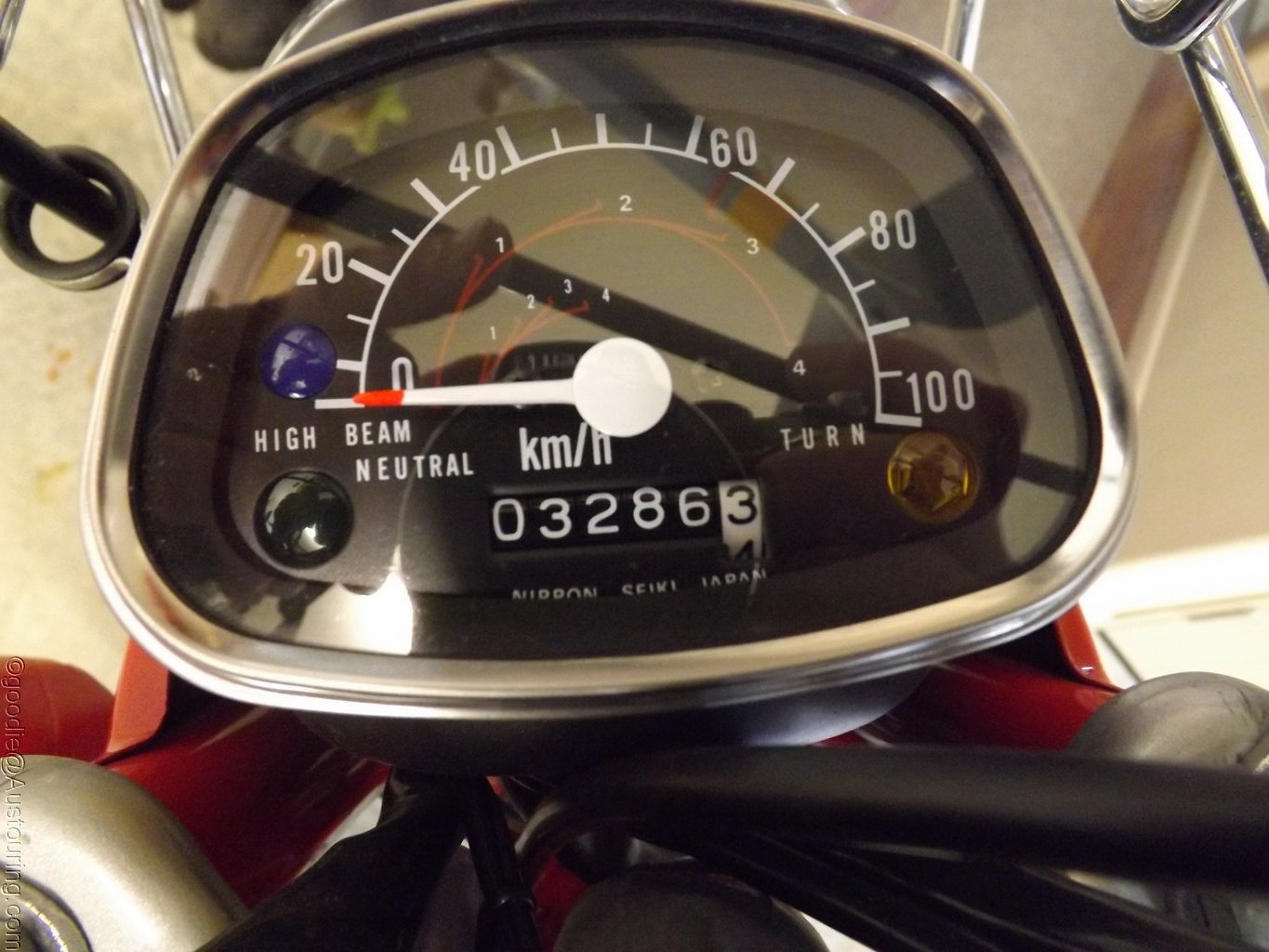 The Steel Pony panniers proved a bit tall... Trim some of the plastic lip off that tub to locate it between the uprights of the rack, buckle the top-bag on top of the crossover straps to hold it all down...and Bob's your uncle.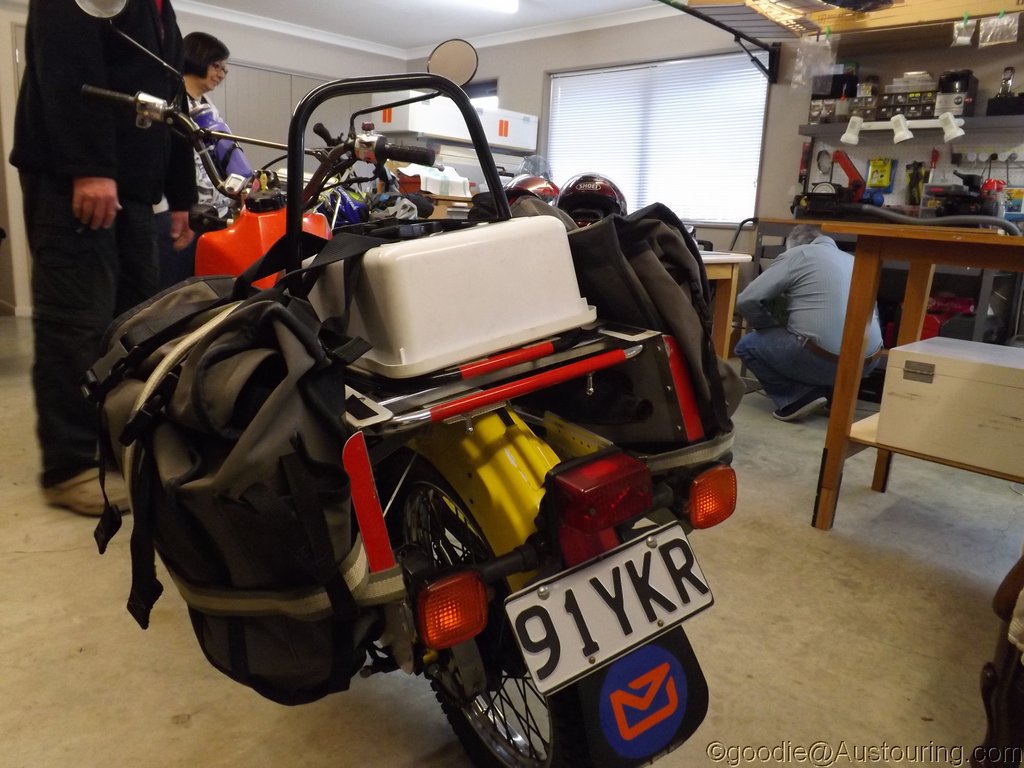 Ready packed and with a hopeful eye into the grey, overcast heavens it's all set to roll the next morning, starting the caper with a dayride from Hamilton towards the coast via some backroads and gravel, some of which might even be familiar territory from the Hobbits+Bobbits Ride a few years back.