Mapping the next ride...
Staff member
2006...Bonang
Late January....and STINKING hot.:kna
Into the 40s and things weren't too much fun to kick off a planned 2200km Long Weekend.
Karel (carver)...Tim on the Gixx...Guenther, Goodie and I....and John on the FJR had left the day before and had a rear tyre blow-out at some sub-sonic cruising speed near Heyfield but kept it upright.
Took the backroads to Stratford for the first night.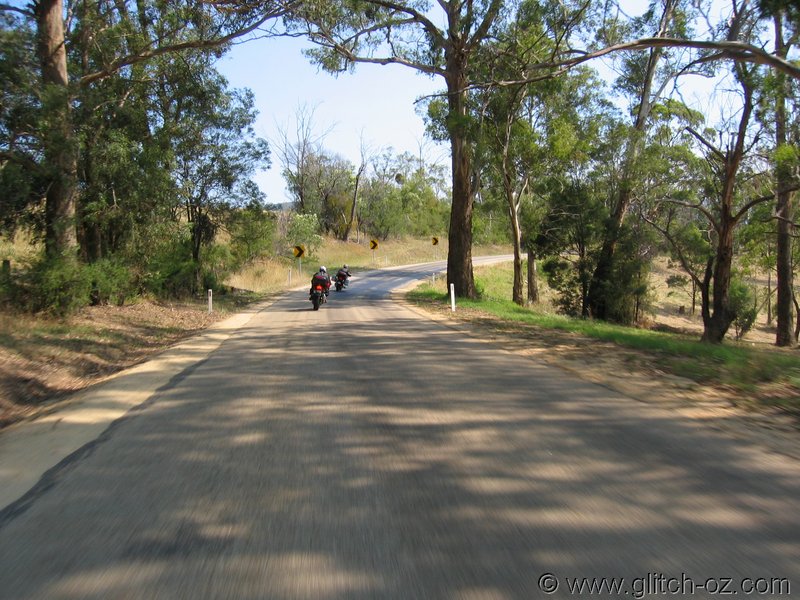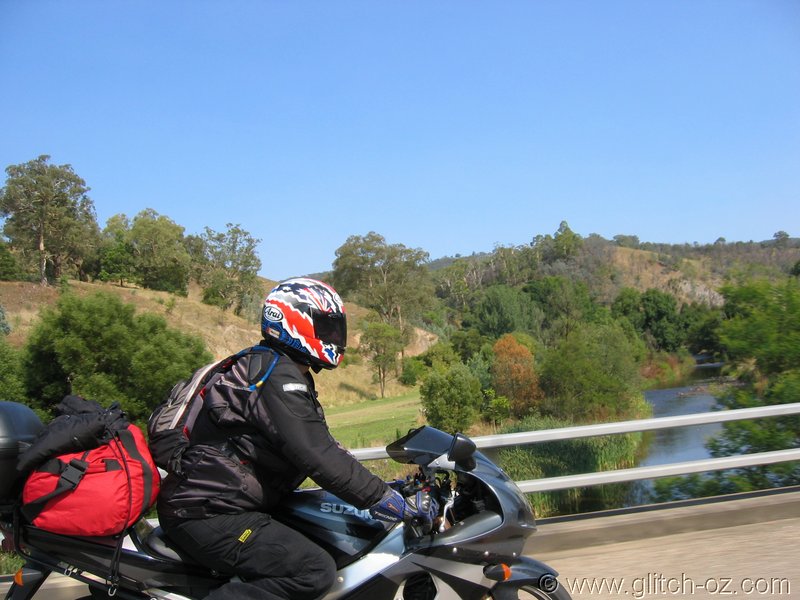 East Gippy getting hotter and hotter, the hot wind searing the throat under the helmet.
Tried to get into the cooler climes of the High Country after a stop in Orbost, then Guenther ploughed the Strom into a clay-embankmant ~60k's up the Bonang.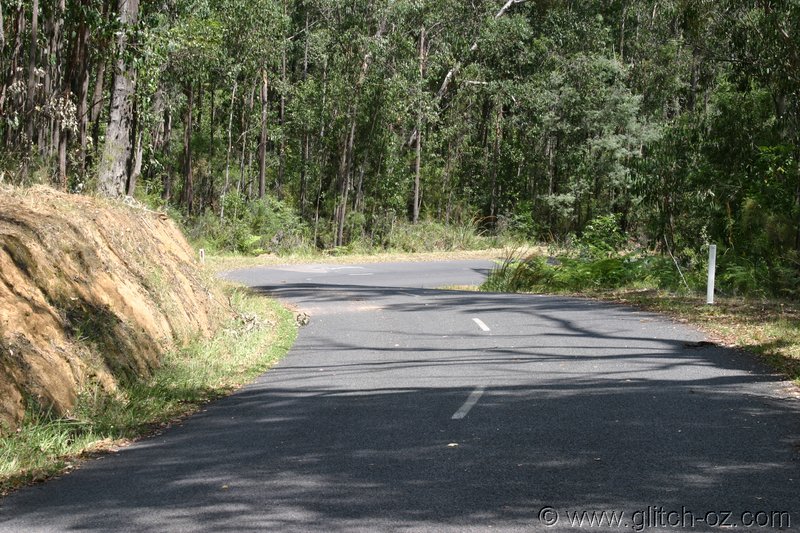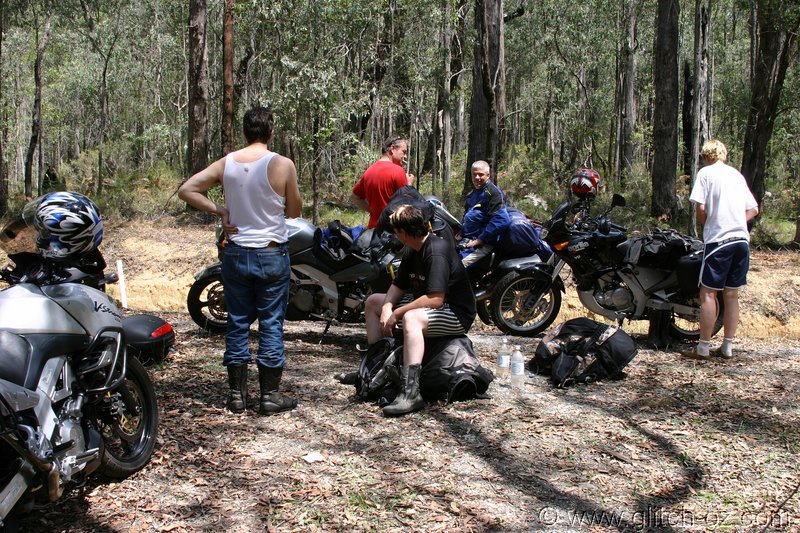 In hindsight, that turned into the sad end of Guenther's riding...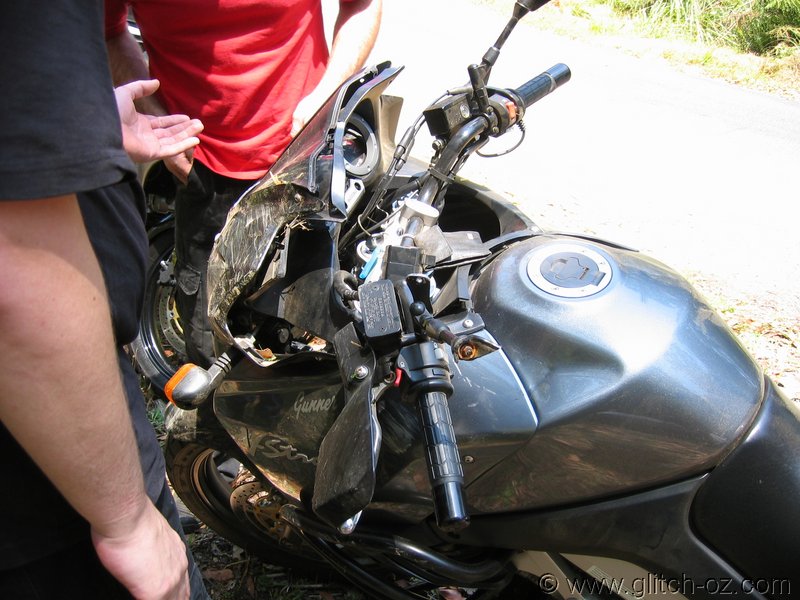 ....and the bike was written off the second time around in it's short life.
Only one way to cool down, John's got the right idea.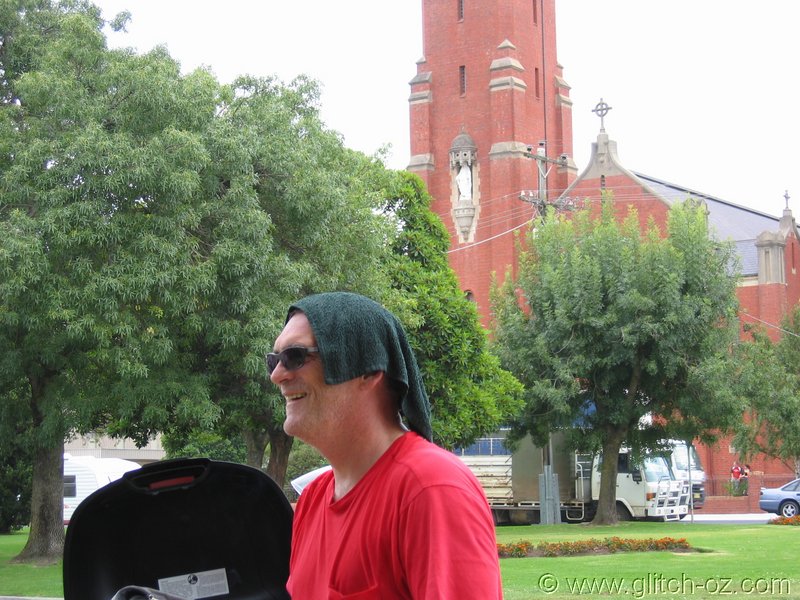 The Daytona boot that saved Guenther's right foot...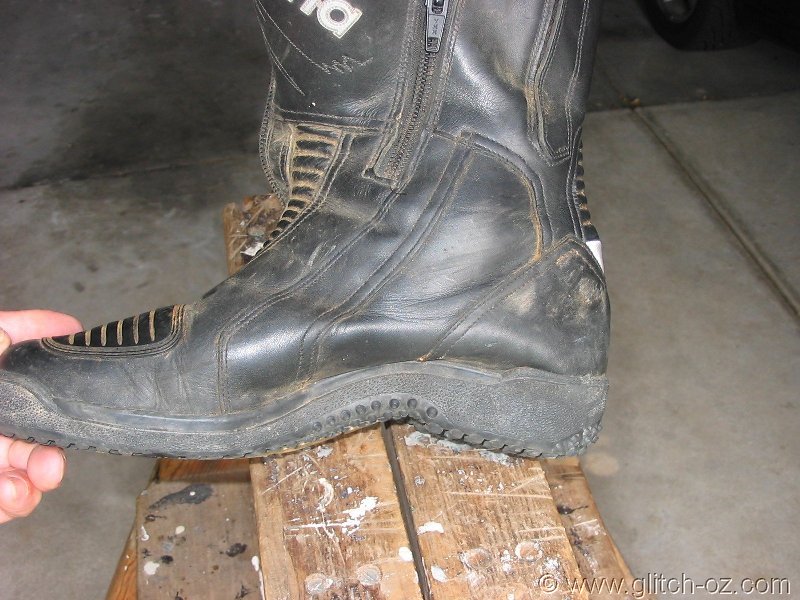 Cracked plastic wedge, but the typical Daytona construction (extended steel shank etc) held the pieces in place.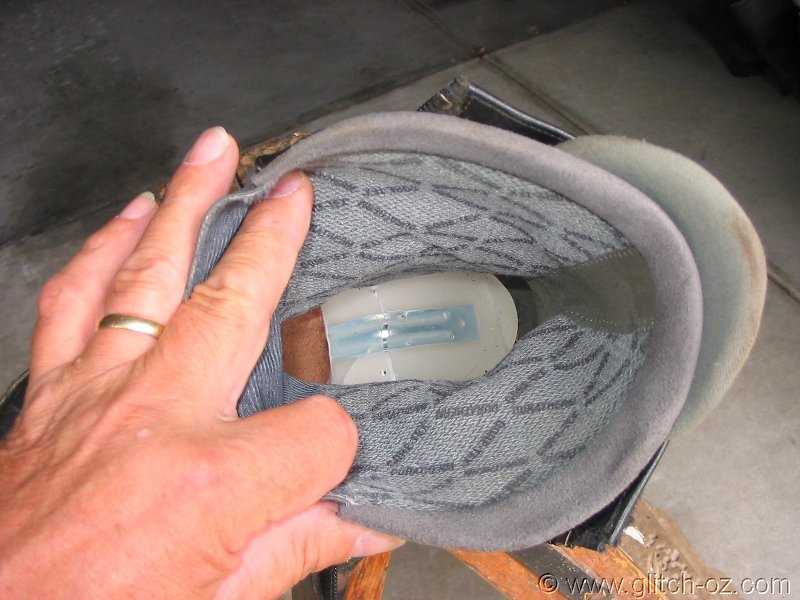 A little bruising was all....and the boot mailed to the factory in Germany for repairs. They kept this one as a show-piece and sent out a new boot for the price of their standard repair. Yo, stuff like that still exists!!
Aborted the trip , went home and watched the cricket (or crickets...or whatever)