Mapping the next ride...
Staff member
OK….one of the main highlights of the whole 3 weeks was to spend a day at the Aiguille Du Midi, taking the cable-car from the French ski-resort of Chamonix up into the Ice-Giants of the Main Alpine Ridge at nearly 4000m asl.
It's
THE
attraction of the whole area and it's something nobody will ever forget in their life.
It's a once-off.
Usually one only ever gets one shot at it. If the weather isn't absolutely MINT, it's not worth the trip and prime-$$ to get up there for some fogged-out views at your own boot-tips.
We can have 2 shots at it…one now, the other on our return-loop when we get near this area again….at least back through Chamonix.
Commit?? …or hang back??
....or play the smart card, pick the highest and most exposed road around on an extended commute and either "punch-or-run" depending on what the weather looks like up there?
Yeah…that's it!
Since Google Maps decided there is no road through, here's the first part, running up a superb pack of twisties through the ski-resort of La Tzoumas, following the road up the ski-slopes after asking for directions at the tourist office…(and yeah, she was cute
)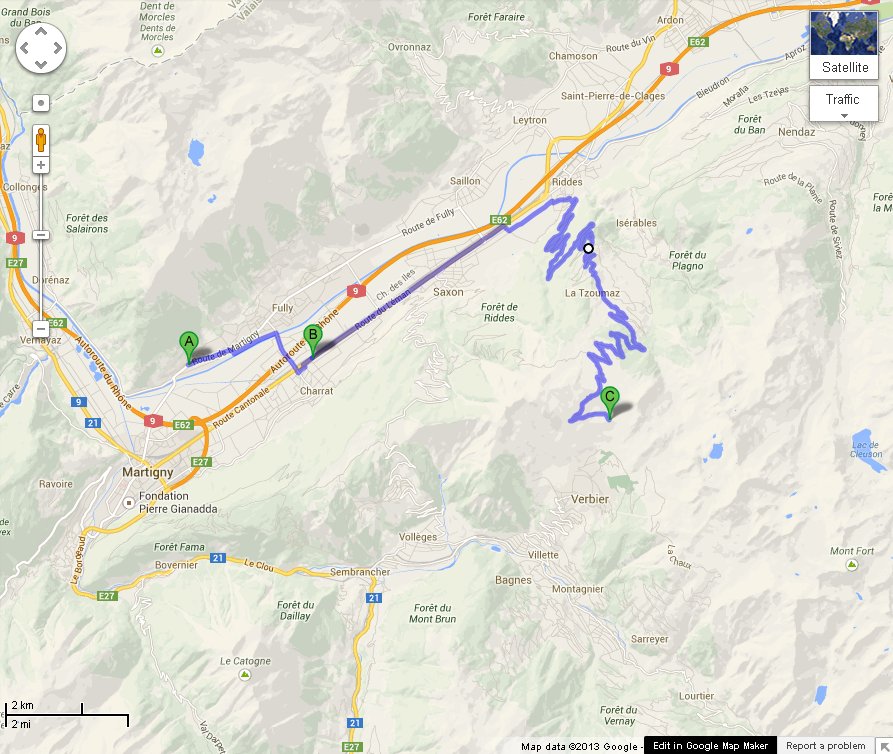 Gmaps quits at point C where things turn from gravel to a bare-earth road up the slopes…and just check those VIEWS!!....
STUNNED SILENCE!!
Across the Valais….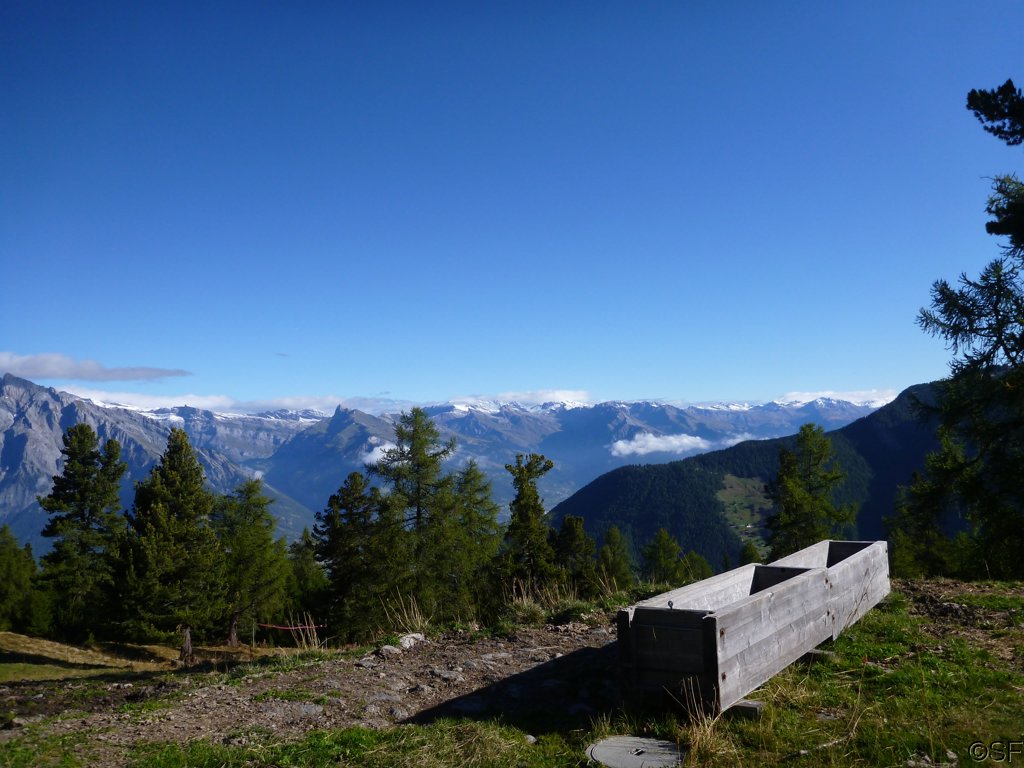 Still climbing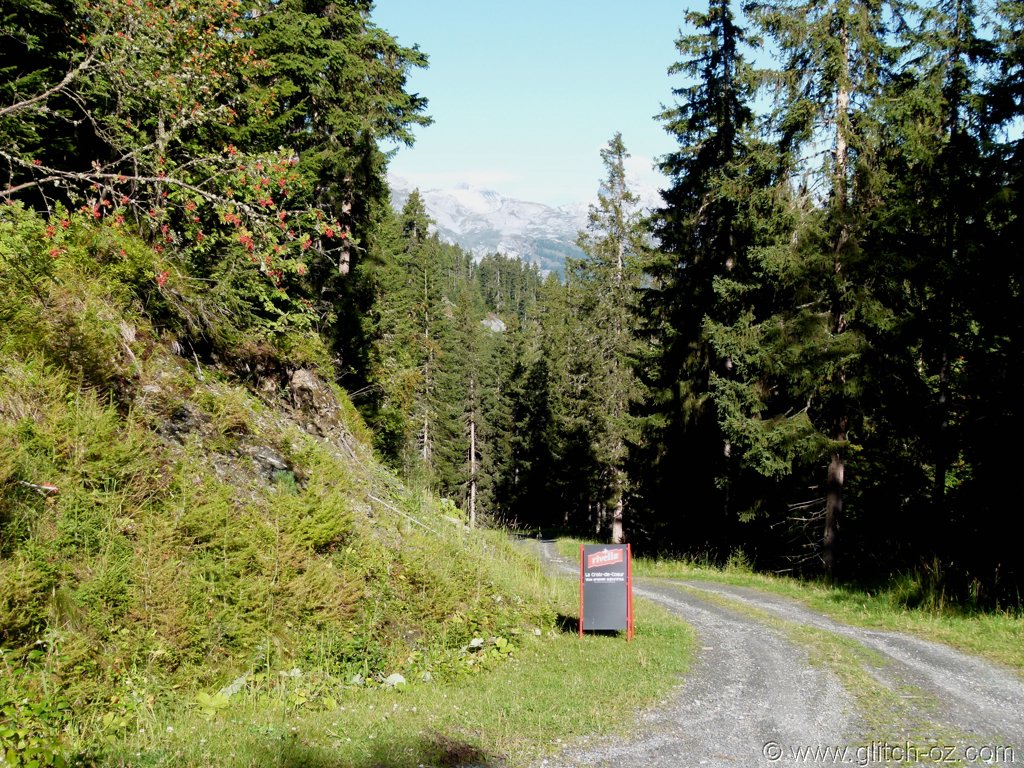 Tim , gobsmacked!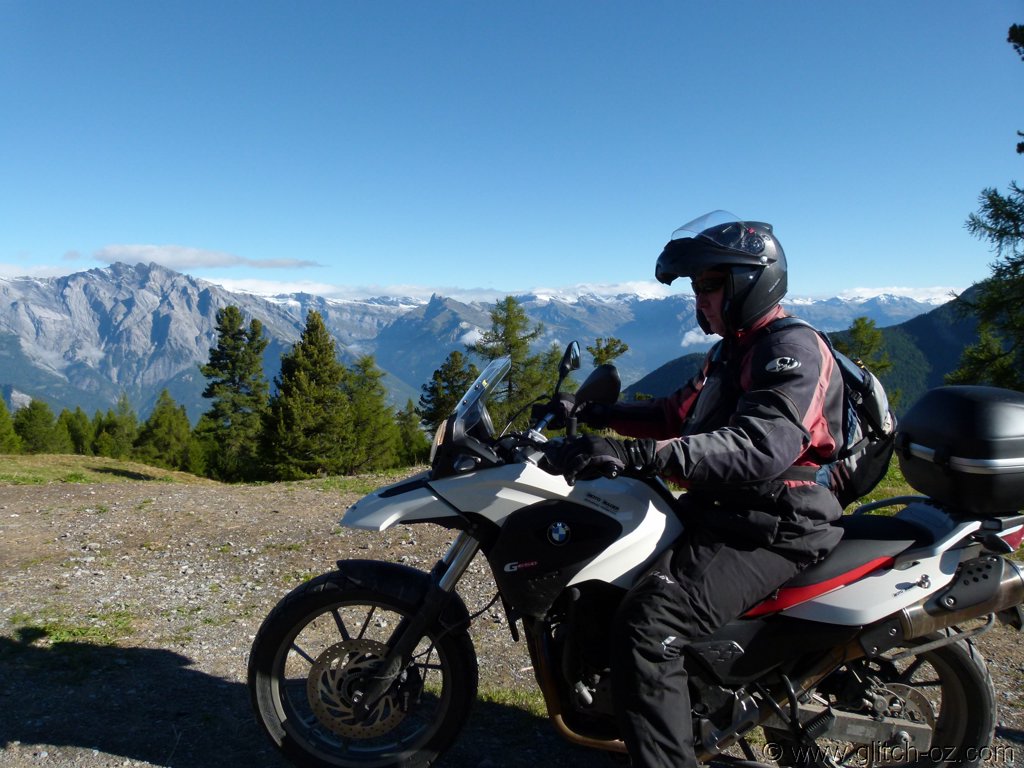 Nature's grandeur is truly humbling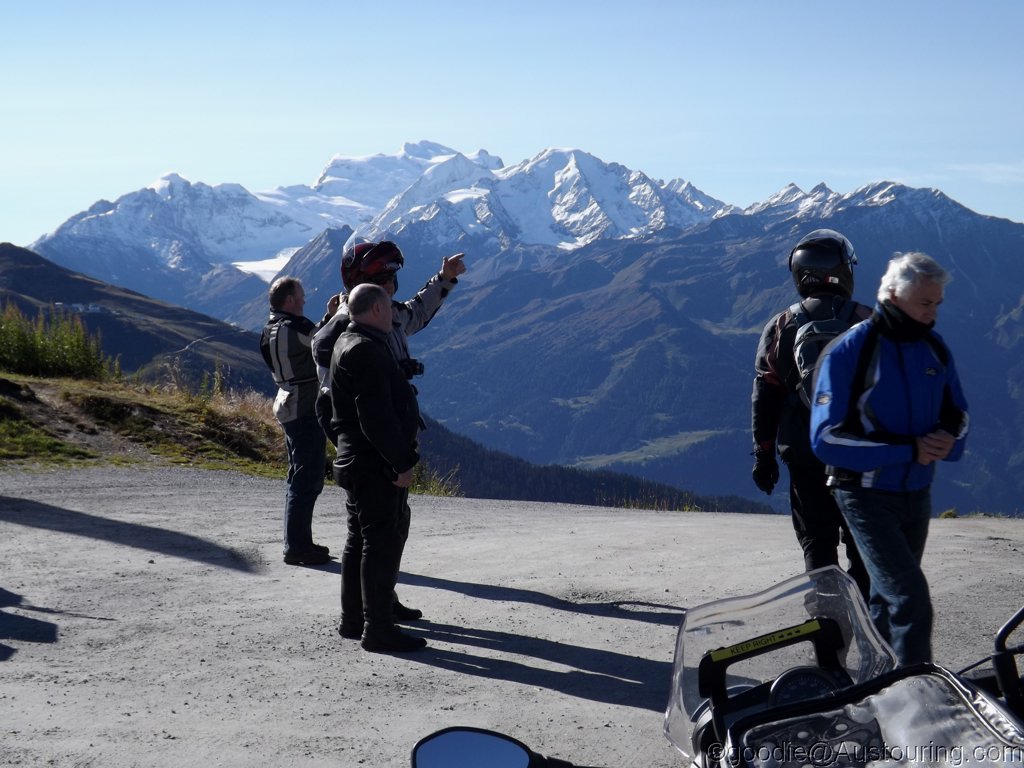 Not a hard climb, but I pray for the Col de la Croix de Coeur to stay off Google Maps forever!