Mapping the next ride...
Staff member
Touring The Trans-NZ ADV Route _ North Island
Segment 1. CAPE REINGA / AHIPARA *** SPECIAL ***
Segment 2. AHIPARA TO WAIPU (3 options)
Segment 3. WAIPU TO CLEVEDON
Segment 4A-WESTERN Routes_Clevedon to Woodville (2 options + Extras)
Segment 4B-EASTERN Routes_Clevedon to Woodville (2 options + Extras)
Segment 5. WOODVILLE TO WELLINGTON (3 options plus south-eastern gems!)
Touring The Trans-NZ ADV Route _ South Island...5334km
Segment 1. PICTON-TO-HANMER/CULVERDEN
Segment 2. HANMER/ CULVERDEN TO FAIRLIE
Segment 3. FAIRLIE TO NASEBY
Segment 4. NASEBY TO CROMWELL
Segment 5. CROMWELL TO MANAPOURI
Segment 6. MANAPOURI TO THE CATLINS (SOUTH COAST)
The Trans New Zealand ADV Touring Route...WHAT/WHY/HOW/WHERE?
General NZ info and links

Some of the following routes are NOT advisable on rental motorcycles unless one is prepared to bear the consequences/ cost (check your rental contract THOROUGHLY!!)
A few stretches include tolls and fees ( i.e. road-user fees/ access fees/ ferry-charges etc).
Routes are a mix of tar+ gravel with preference given to the more scenic route, whichever it is.
As a whole, the route will NOT be suitable to a "gravel-newbie"!!

Many parts have multiple alternative route options which can be mixed+matched at intersecting locations to easily facilitate swapping i.e. from one side of the island to the other while still generally continuing the ride north or south.

What it's NOT:
The fastest way from A->B.
The shortest way from A->B
The only way to "The Best of NZ"....you'll have to create that part for yourself.
*** PLEASE NOTE ***
The North of the North Island in particular offers a great variety of beach runs, from short 1-5km sections to the Muriwai Beach, the 90-Mile Beach (which is rather 90km), the ~120km Ripiro Beach, East Beach and many more. Rental agencies DO NOT like their vehicles on beaches as damage can be great (salt/ corrosion), soft sand can bog the vehicle and expose it to the incoming tide etc. Read your rental agreement thoroughly...and understand it fully!!
Common sense and respecting the surrounding environment goes a long way to make a beach-run an unforgettable experience though.

Beach Routes around the Cape Reinga Peninsula:
Green = 90Mile beach from Ahipara in the South to Scott Point in the North
Orange = The Northern access of 90Mile is Te Paki Stream, a sandy "creek-road"
Purple = East Beach / Kaimaumau Beach
Red = Tokerau Beach (good, easy practice beach)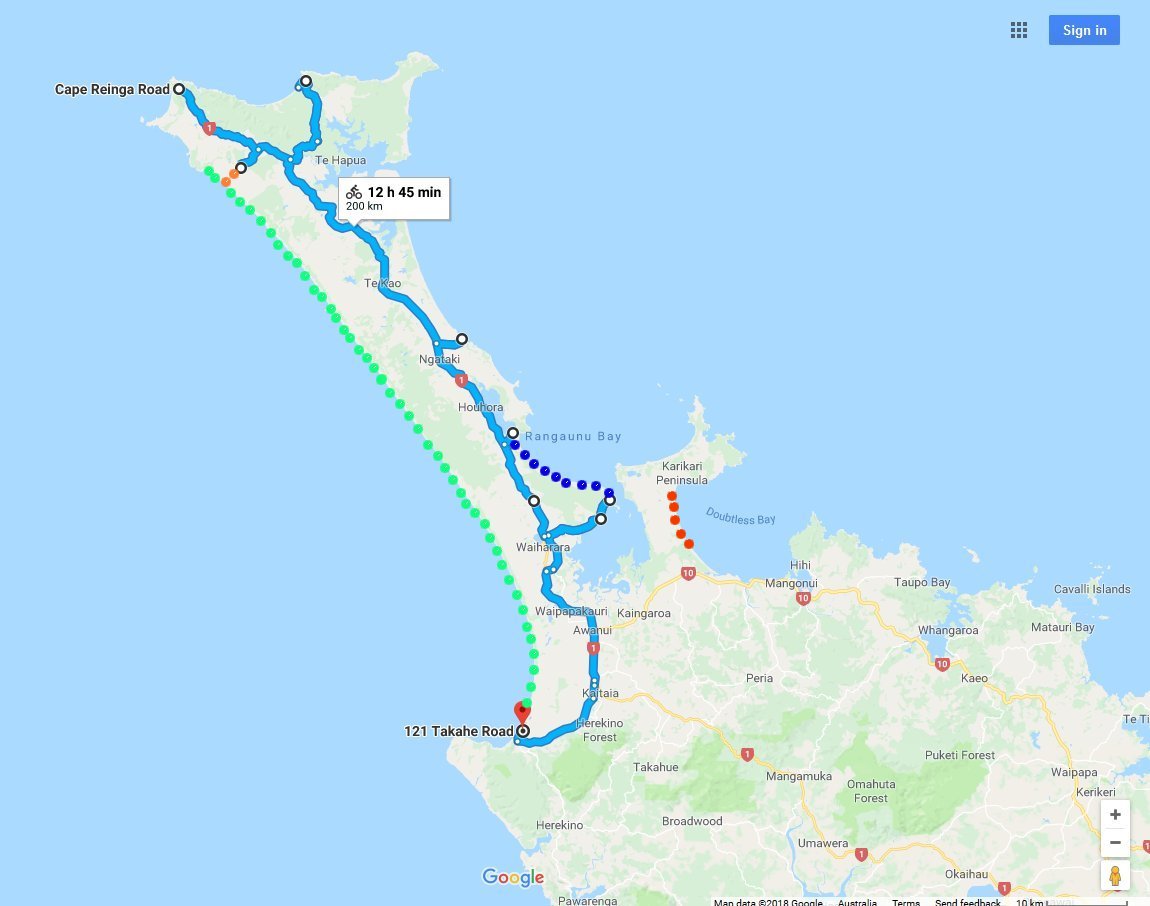 Main road and access roads to places, campsites and beaches:
MAP, zoom for detail:
https://goo.gl/JfkX4h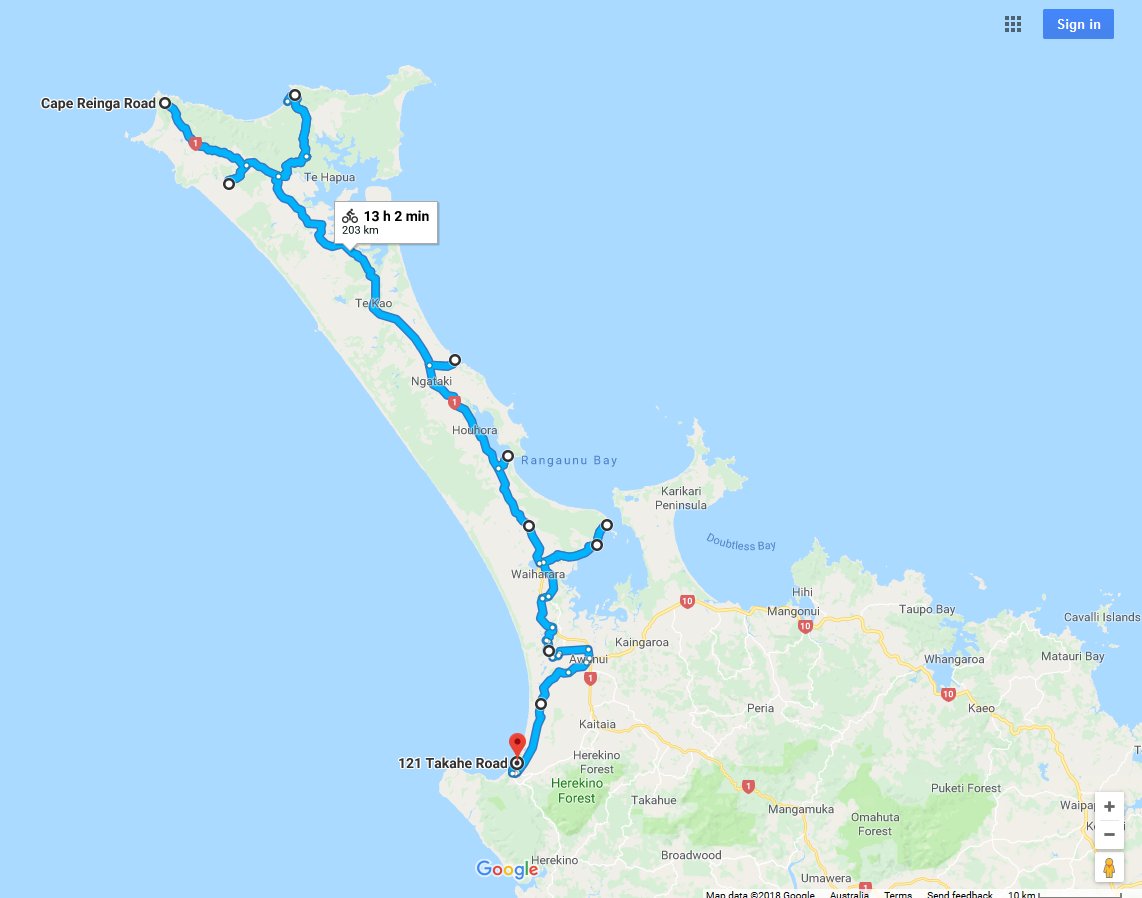 ************ THE REINGA LOOP ***********
Route: AHIPARA -> 90MILE BEACH -> TE PAKI STREAM -> CAPE REINGA RETURN -> SPIRITS BAY -> RARAWA BEACH -> PUKENUI -> WAGENER HOMESTEAD/ HOUHORA HEADS-> KAIMAUMAU / EAST BEACH -> LAKE NGATU-> AHIPARA
1) Suggested time-frame: 1.5-2 days
2)
Fuel and some basic supplies
available at Waitiki Landing ~20km south of Cape Reinga on SH1
Fuel also at the wharf at Pukenui (credit card needed)
3)
Tide tables
(essential for beach riding)
4) Suggested loop: clockwise from Ahipara.
Make sure of tides being favourable!!!
90Mile Beach requires about 2 good hours of riding within a 4hour window
(two hours either side of Dead-Low) Try to exit the beach by midday latest to have enough time to visit Cape Reinga, Spirits Bay and other nice spots down the Peninsula and make camp/ find accommodation.
5) Going clockwise requires to exit via Te Paki Stream.
Splashing through the shallow freshwater creek for about 3-4km washes the salt off the bikes.
AHIPARA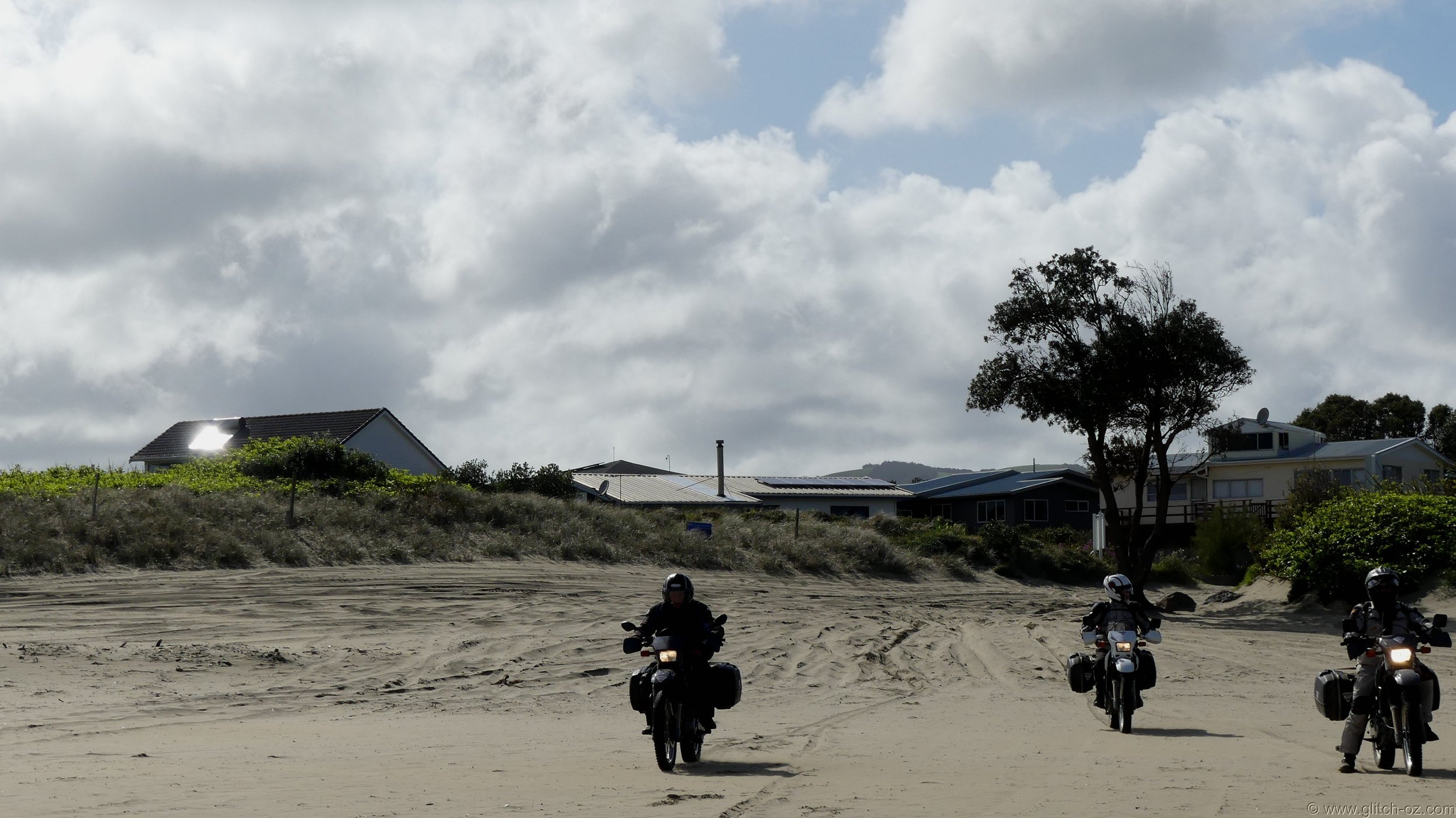 -> 90MILE BEACH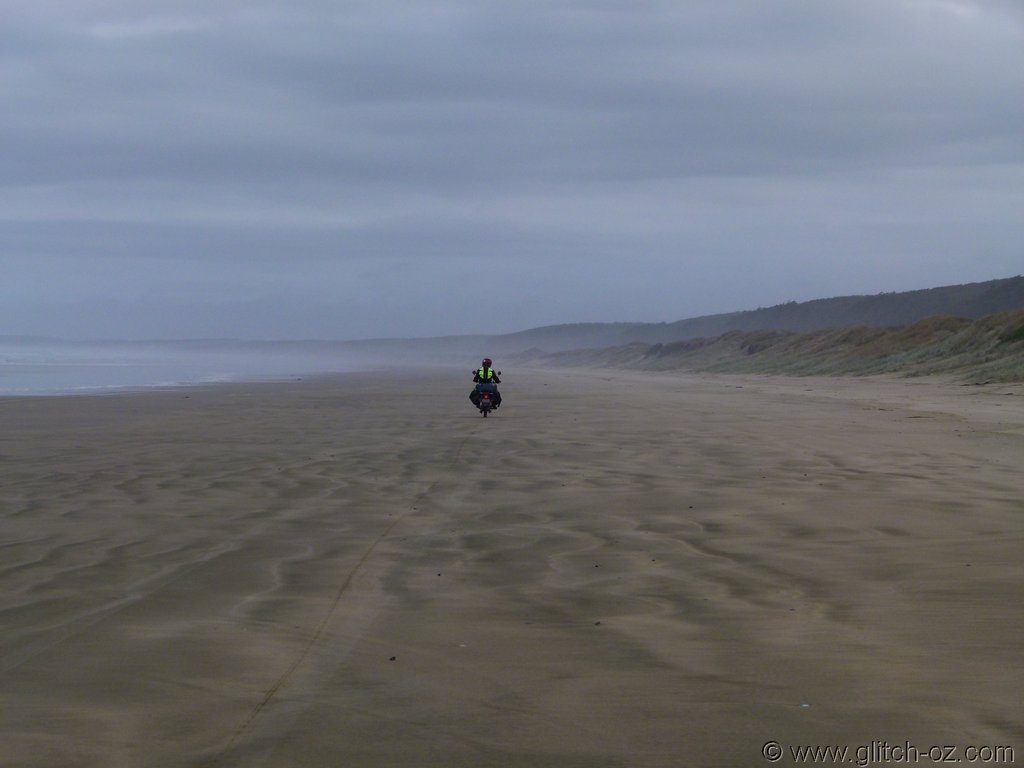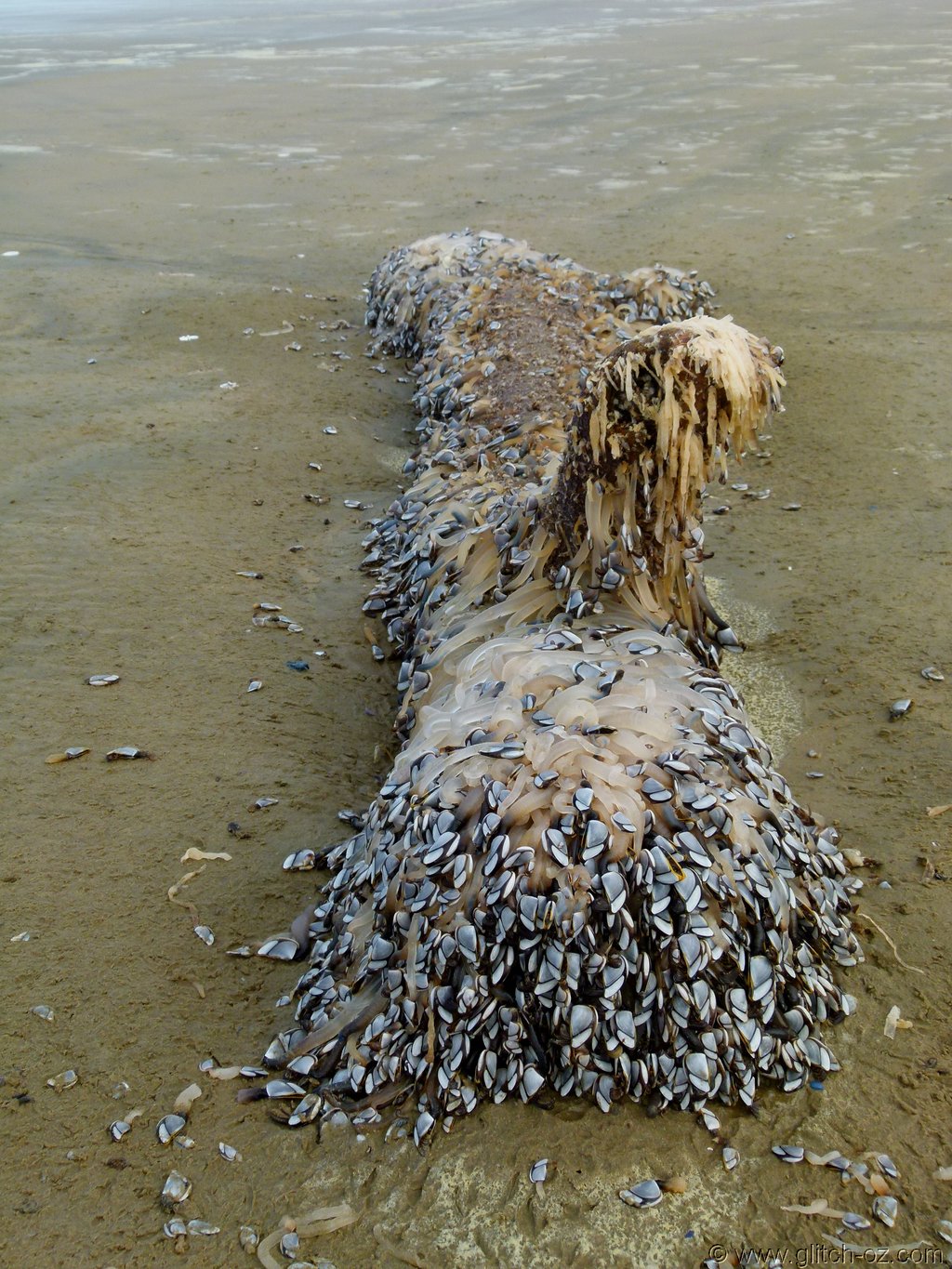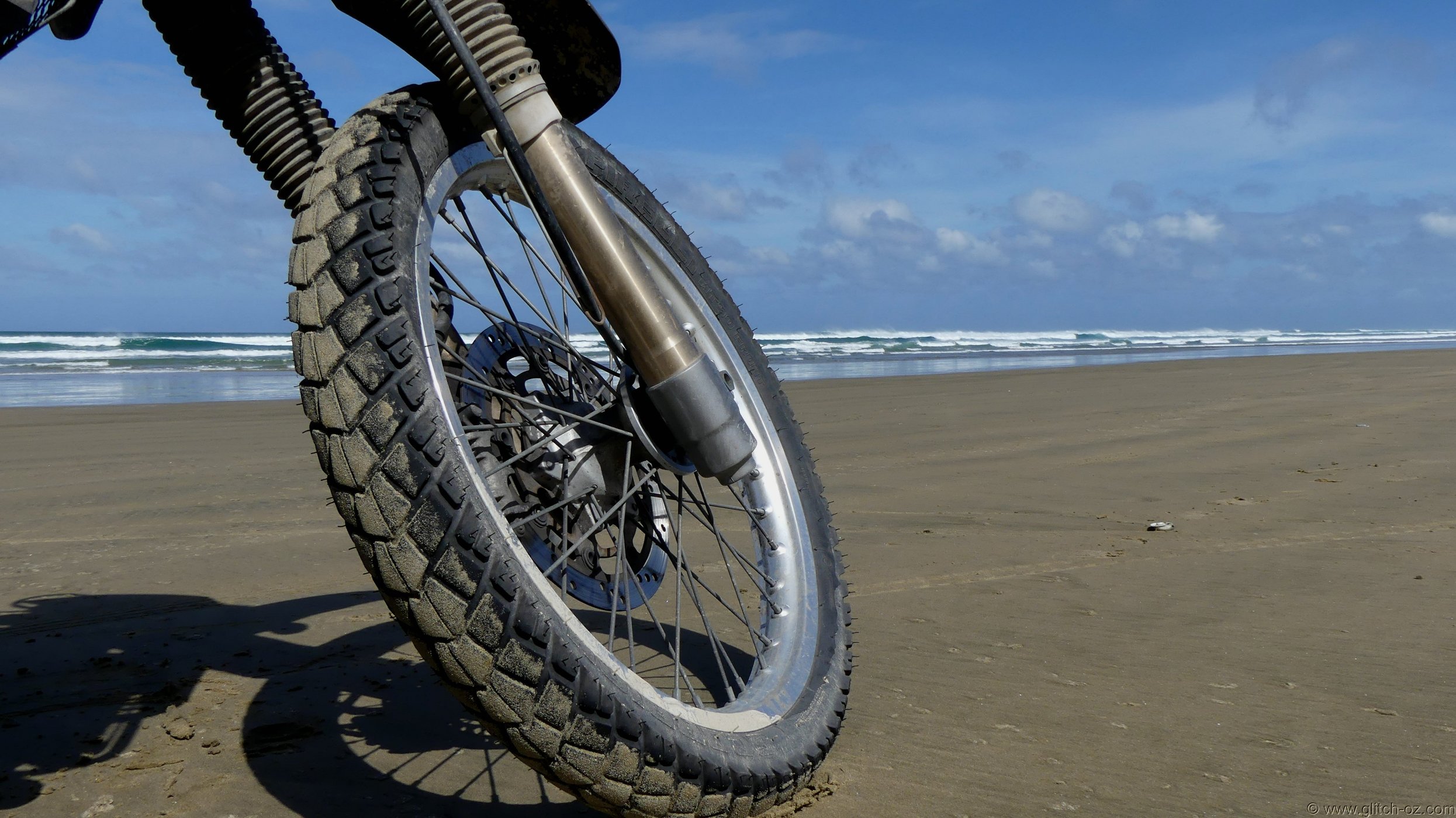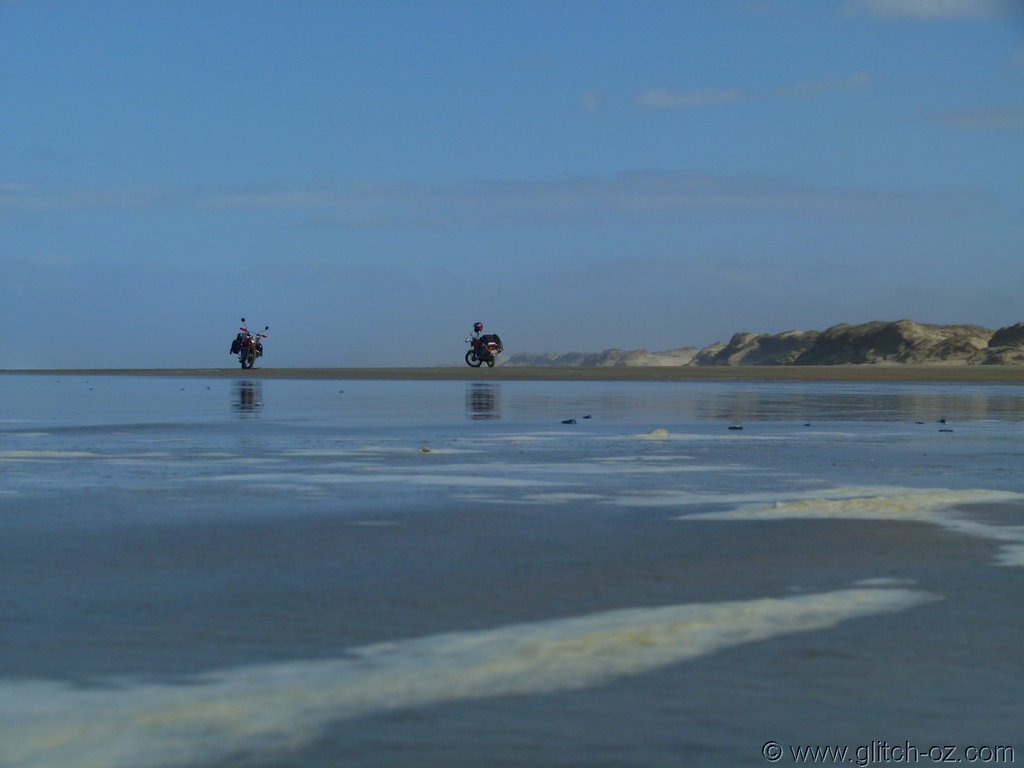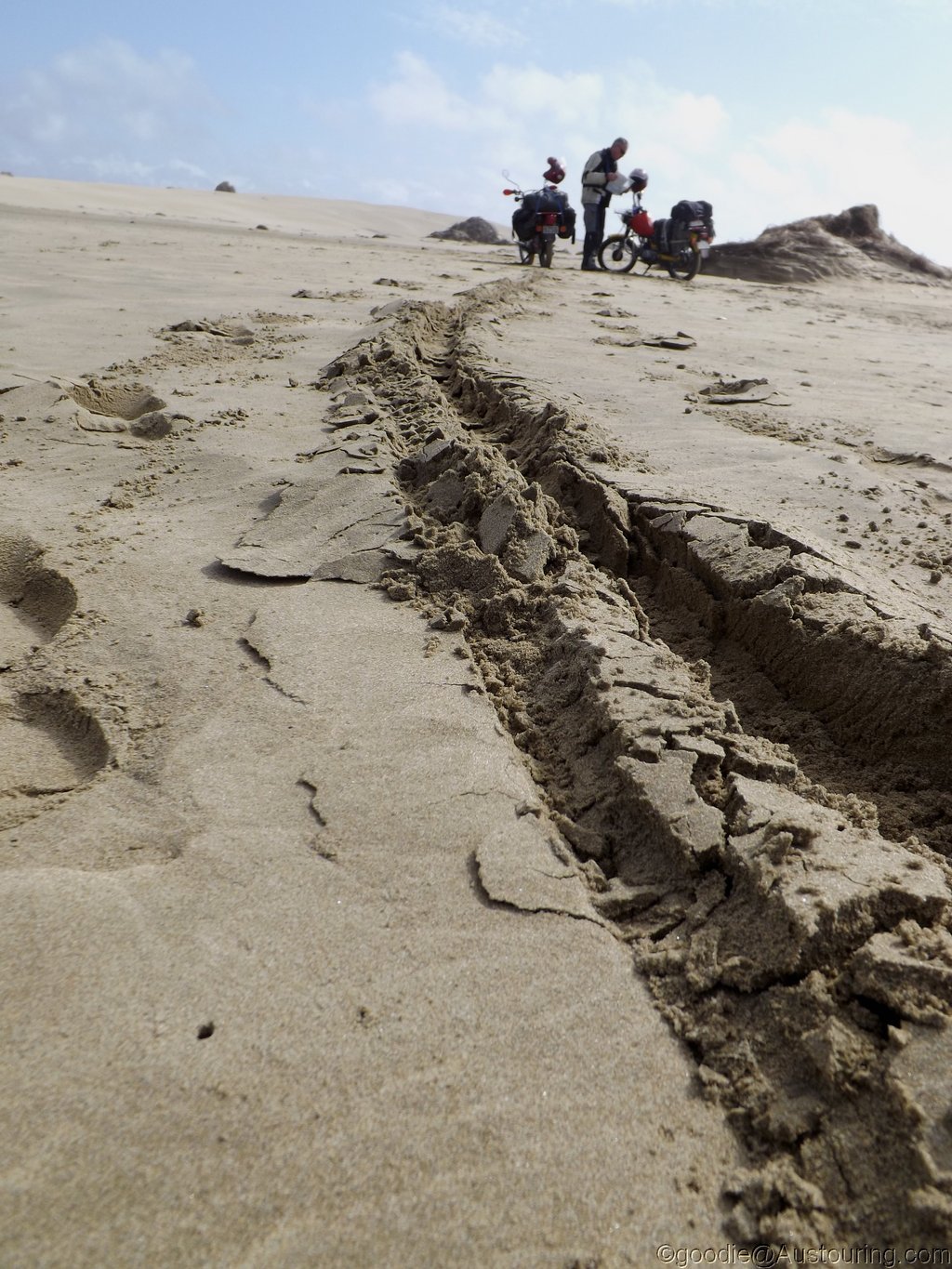 -> TE PAKI STREAM (beach access track through creek, some of it is sometimes blown-over with sand from the dunes)